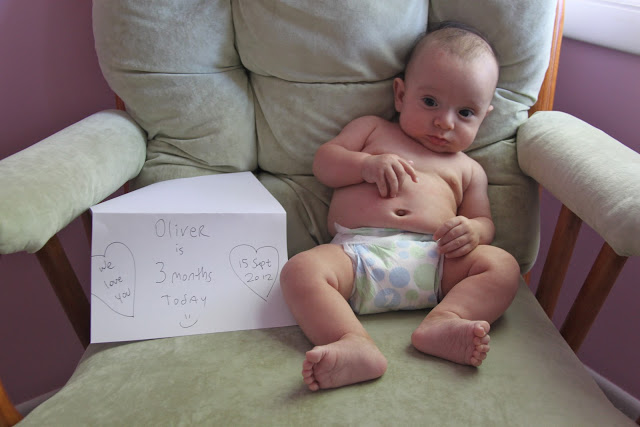 Three. Months. And getting so big.  Please make time stop now.
Little man can now sit up nicely in our picture-taking rocking chair…well at least for a good 10 seconds before he starts in on the 'TIMBER!' (ps. don't mind the pink walls, his room is getting a makeover soon, promise.)
I can't believe how much he's changed.  Can you?  He's chubbing up, losing hair, and we think those brown eyes are going to stay put…hooray!  Finally someone in our family other than the dog who has my brown eyes 😉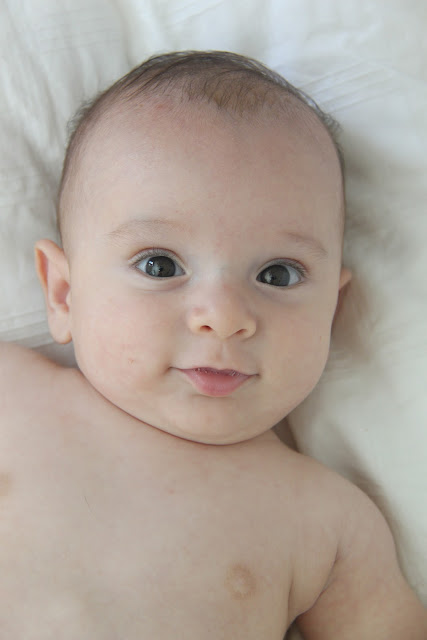 We've been reveling in lots of smiles this past month.  Oh, he gives us some good ones too.  Those nice big open-mouth-so-happy-to-see-you kind…love them…a lot.
He is even starting to giggle much to the delight of his siblings.  They tickle him every day in hopes of hearing his little laugh.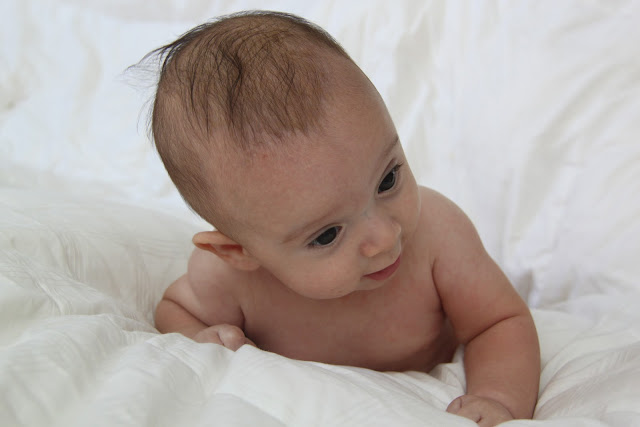 Each day brings on more head lifting work outs too. He's getting so strong.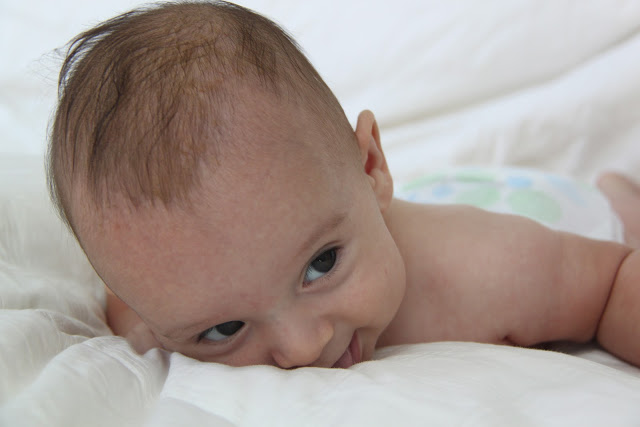 Man, that head gets heavy.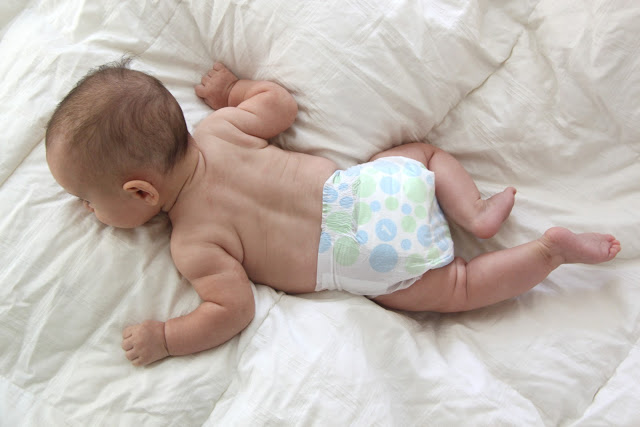 Little dude has an abundance of sweet little rolls too.  On his wrists, neck, back, knees, ankles. The rolls, the rolls are my favorite.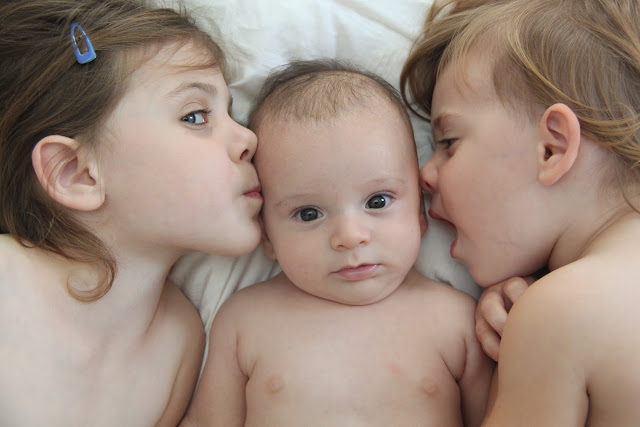 Now being number 4 means that your monthly photo shoots will never be without siblings.  Poor little dude. These girlies love you so much though, you will never be short on kisses from them!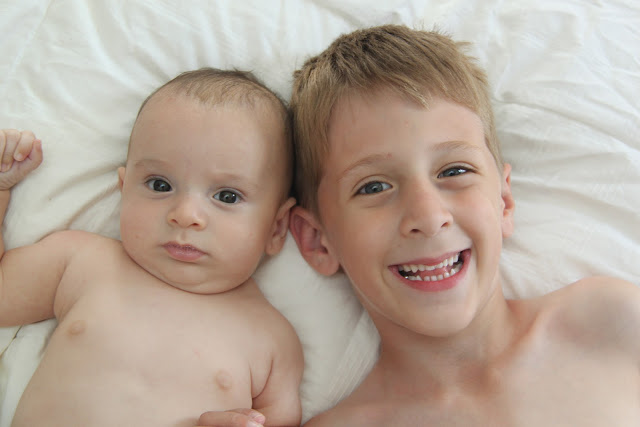 And this little boy loves you to pieces.  He is still so dang excited to have you for a brother.  And who wouldn't want a brother like either of you, you both rock, my sweet little men.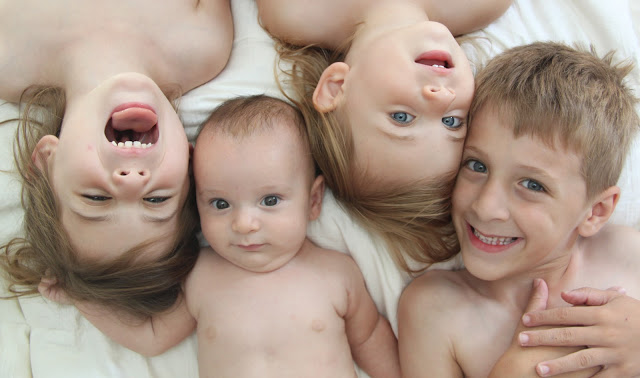 Keepin' it real.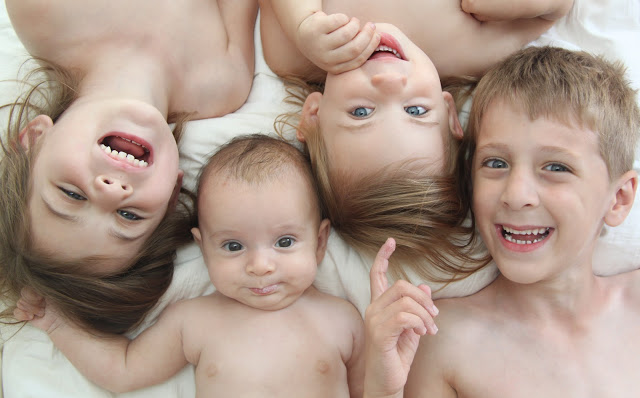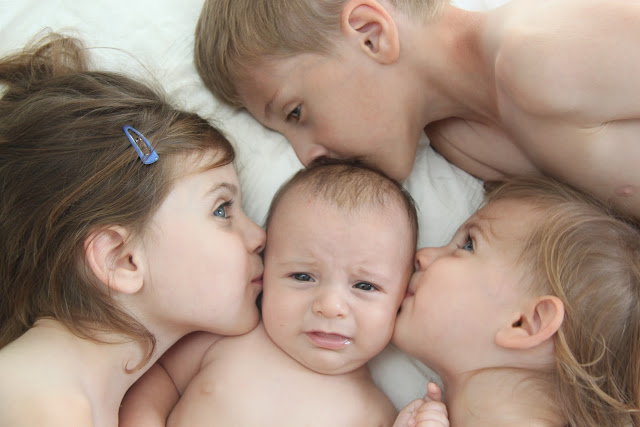 Happy 3 months, Oliver.  You are loved beyond words!
XOXO,