Today I am participating in the the fun summer series, 30 Days of Sundresses, hosted by MellySews. And exactly as the titles states, you will find a whole month's worth of beautiful sundresses to inspire you to create your own this summer! If you remember, I created this beauty for the series last year…one of the most comfortable dresses I own 🙂 Well, not only does my friend Melissa host the series but she also wrote a book all about sundresses! I was honored to get an early copy of the book and let me tell you, it is chock full of dresses for women and children of all sizes and even includes the pattern pieces so you don't have to print anything out, hooray!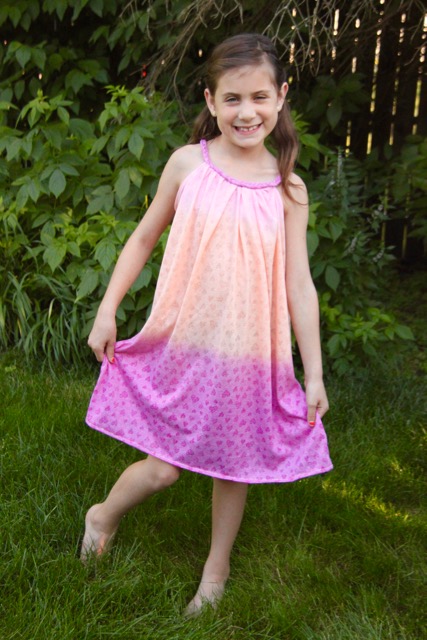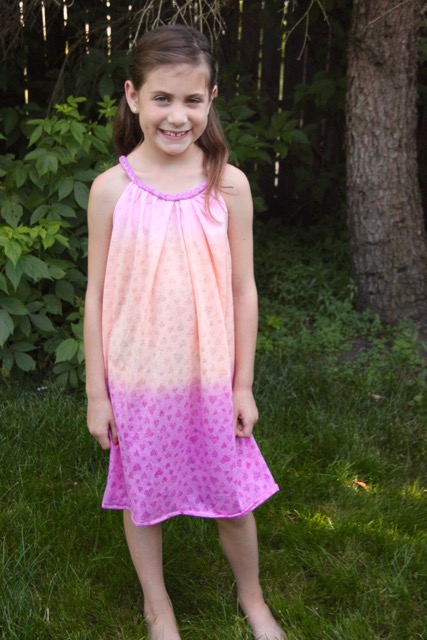 Today, I wanted to share a sweet little sundress from her book, The Bellevue Dress. Isn't it adorable! My oldest daughter, Penelope, browsed through the book with me when it first arrived and she fell in love with the flowy look of this dress. It is the perfect loose-fitting dress for hot summer days and she can easily throw it over her swim suit on those days we hit the pool but want to run errands afterwards!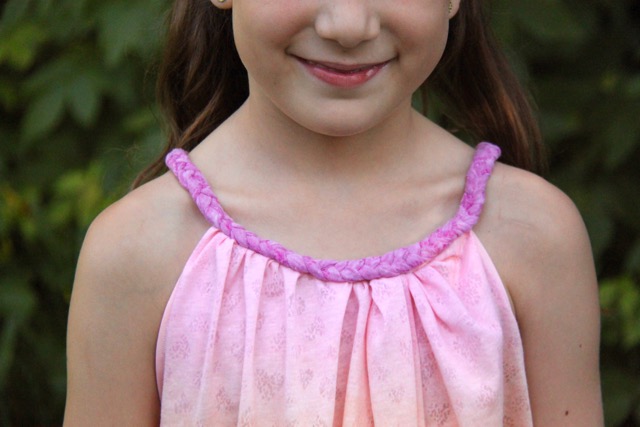 I love the braided neckline, it is the perfect feminine detail and it was a snap to create (Pen actually made it herself!)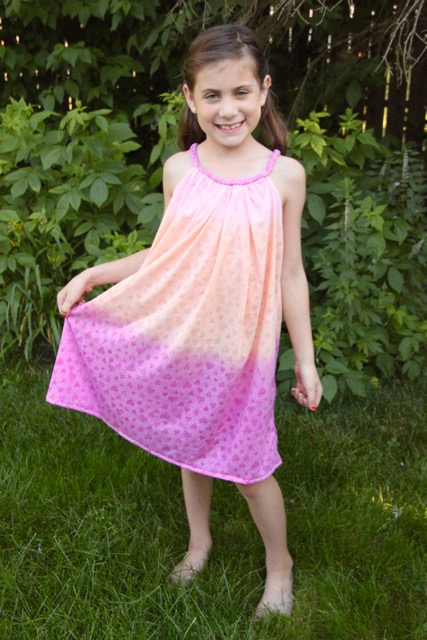 Penelope chose the Knee length dress style over the Midi and Maxi styles that were also available and we decided on a knit fabric over the woven option that was also given. There were a few minor adjustments you will need to make to the pattern in order to create this dress and they are detailed in the instructions, but honestly they were pretty simple to do. The book gives you all the measurements for sizes and lengths you will need to make a custom fit dress with ease.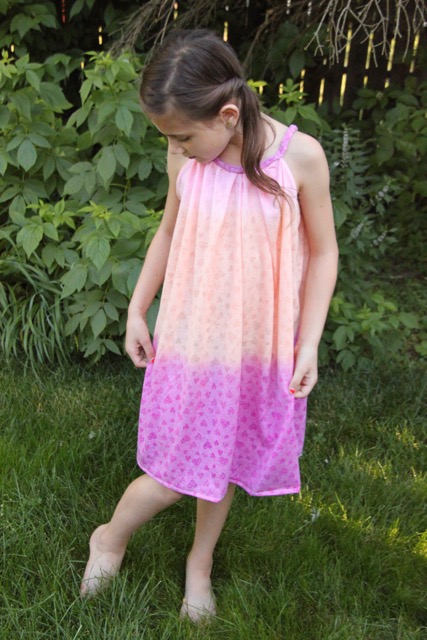 It is seriously such a fun, flowy summer dress…and now I need to go and find more of that same fabric for Eloise…I should have just bought twice as much to start with, when will I ever learn! 😉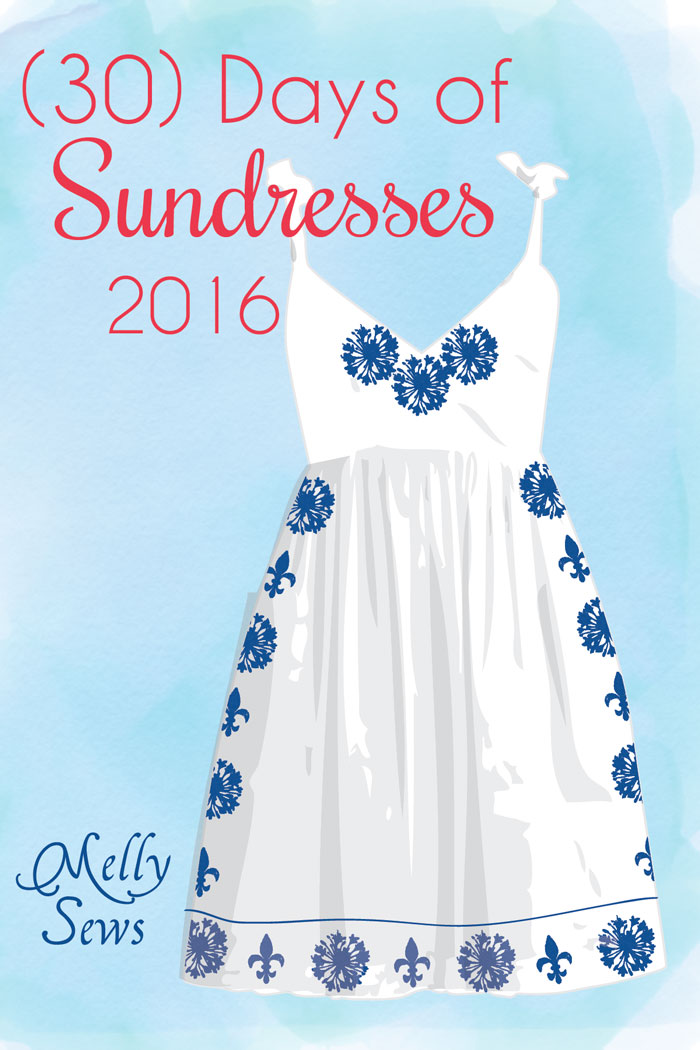 You can buy Melissa's book is on Amazon HERE, be ready to create a closet full of fun sundresses for you and your daughters.
Check out Melly Sews for more reviews on her new book as well as lots of great sundress ideas for summer!
Thanks for stopping by today!
xo,
Maggie