Check out these 30 Questions to Ask Your Kid After School instead of "How was school today?"
Thank you to Dr. Oetker USA LLC for sponsoring this post. Visit the store locator to find Virtuoso Pizza by Dr. Oetker in a retailer near you!
If you've ever had trouble getting more than a one word answer out of your child's mouth when you ask about how school was, then today's your lucky day! I am sharing a free printable I created that has 30 great questions to help your child share how their day was! Never fear getting a one-word answer again aaaand learn something new about your child, their classmates and their teacher in just a couple questions a day!
Y'all know after-school time can be rough! Especially with my kids in activities every day of the week (hello, four kids!!!) From the minute they get home off the bus, we are on the go. Which is why I try super hard to ask them about their day and more than the, "Who has homework?" kind of questions.
I found my kids will sit and share so much more with me if I ask the questions they actually need to think about for a little bit. Not just "how was school?" but things like, "Who did you help today?" or "Who made you laugh?" With these, I learn a little about the kids in their class which is always fun! For our family, these are great questions we can talk about over dinner. Even if dinner has to be quick, I still want there to be some meaningful conversation…even if it is just 5 or 10 minutes!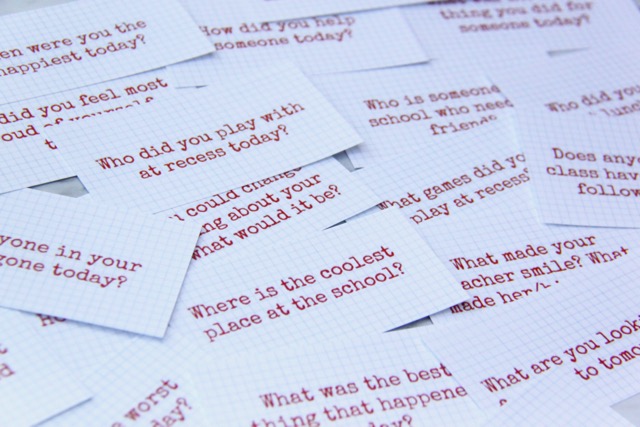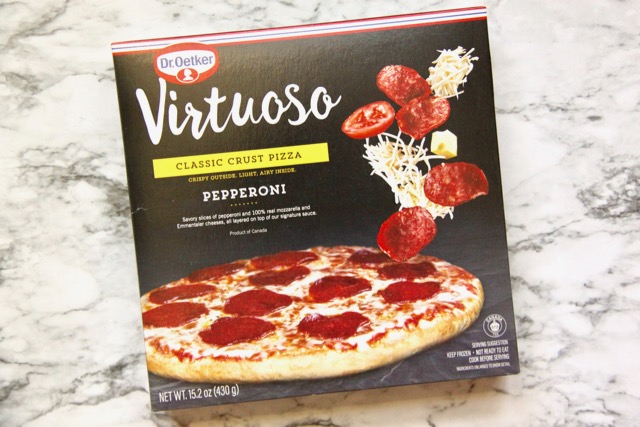 Virtuoso Pizza by Dr. Oetker is favorite among kids and parents, alike! Gone are the days where we make two meals to accommodate "kid" and "adult" palettes!
One of our favorite quick meals is pizza…who would have ever guessed, right?! I will admit that we always have frozen pizza in our freezer because my kids (and my husband) love it. Simply said, it's an easy to make dinner that no one ever complains about! 🙂
We really love Virtuoso Pizza by Dr. Oetker because…
What you see on the package is what you get, and you get it quick. Just place the pizza in the oven preheated to 425°F, and wait just under 15 minutes to start smelling the fresh flavors.
Two different types of great tasting crusts to satisfy your family are offered: Thin + Crispy and Classic Crust (their newest variety which launched earlier this year – it's crispy on the outside and light and airy on the inside
The recipes are carefully crafted and combine wholesome ingredients like a unique blend of cheeses, fresh-picked vegetables, and flavorful meats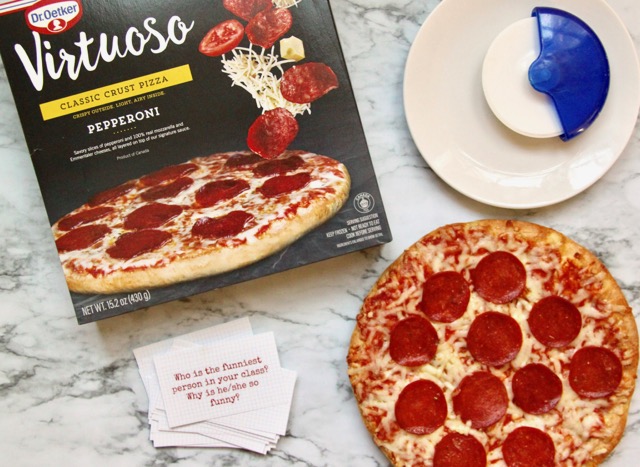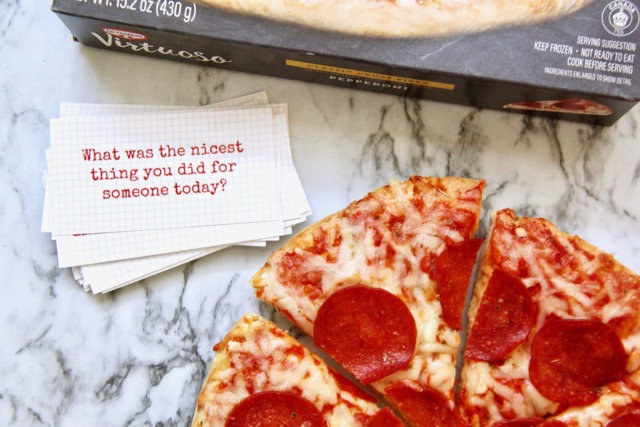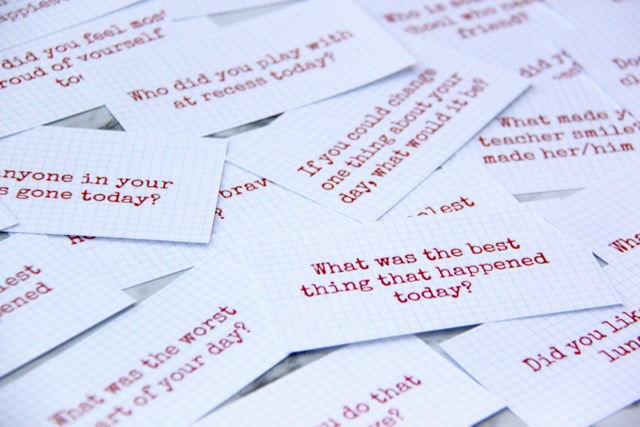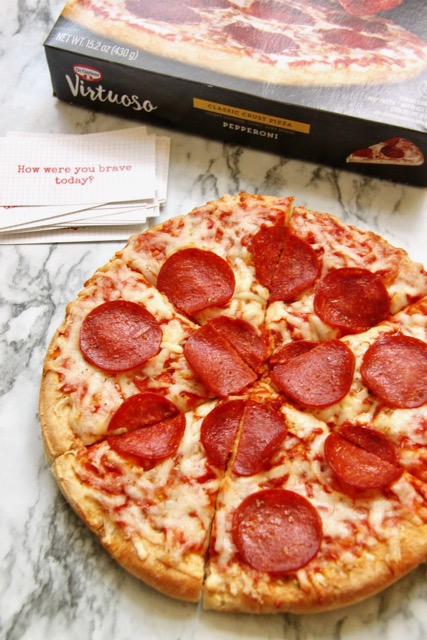 30 Questions to Ask Your Kid After School
If you are in need of a new way to ask your child questions after school, you can click the link below to print out 3 pages full of all sorts of thought provoking questions. I print mine on thick white card stock and then cut them apart into little cards so I can make a card deck and have my kids shuffle and pick a card, any card! You will truly love hearing their answers!
30 Questions to Ask Your Kid After School
For more delicious and easy recipes and craft ideas please LIKE Smashed Peas and Carrots on Facebook or follow me on Instagram or Pinterest for more great ideas!
You can also find more great posts like this one here:
Check the Virtuoso store locator to see where you can find Virutoso near you and follow them on Facebook or Instagram for latest updates.
Thanks for stopping by today!
Love, Maggie
This is a sponsored post on behalf of Dr. Oetker USA LLC. I received compensation for this post, however all opinions stated are my own.
SaveSave
SaveSave
SaveSave
SaveSaveSaveSaveSaveSave