Ahhhh
, so I finally finished my felt food birthday gifts for Noah…that is unless I come up with any more fun ideas. Felt foods are so easy to make and they are just so
freakin' cute
that a few more to make this week before his big day won't put me over the edge. Here is a look at the completed
Thanksgiving Dinner
. What do you think?
Besides the turkey with detachable drumsticks and the carrots and green beans I showed you in this post. I also made mashed potatoes, gravy, a removable pat of butter, crescent rolls (man, I love those things!) and a huge slice of pumpkin pie with removable whipped cream (although that is non-negotiable after my Thanksgiving dinner). This feast looks so good, I wish I could eat it, the only thing I'm missing are the yummy smells coming out of my kitchen…soon though, very soon! If only my Thanksgiving meal came together this quickly.
On top of this feast, I also made Noah lots more felt-y fun from some great tutorials on
Skip to My Lou.
There are lots of easy ones for ma
king a lunchbag, sandwich, chips and swiss cake rolls. I think they all turned out super duper cute, what do you think?
The complete lunch (above). I added a carrot and a banana so that there were some healthier eating options 😉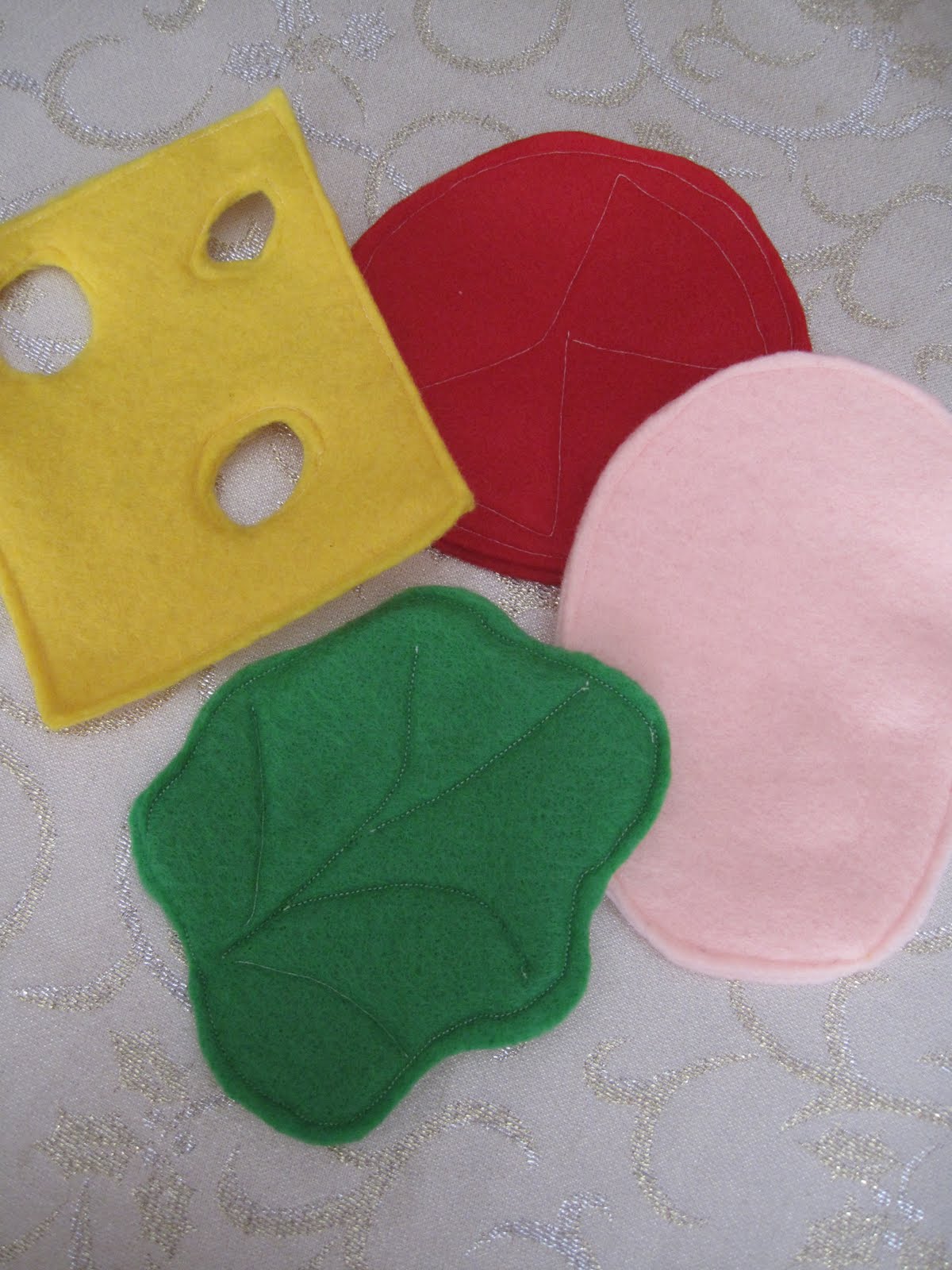 A look at the sandwich condiments: lettuce, swiss cheese, turkey and a tomato!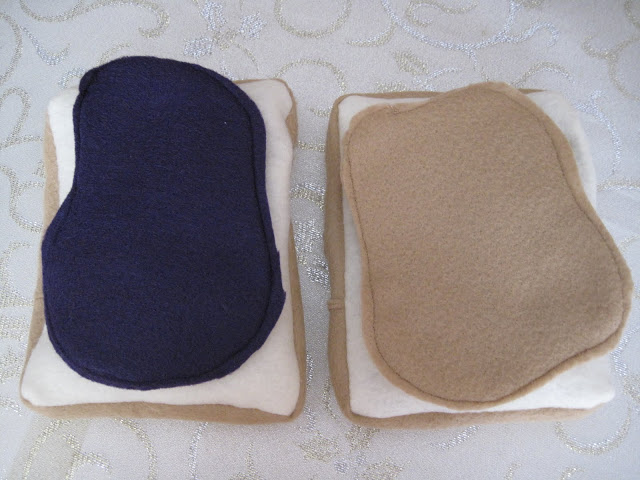 And for some variety, I made a peanut butter and jelly sandwich too.
And a few pats of butter to have when Noah's hungry for some toast.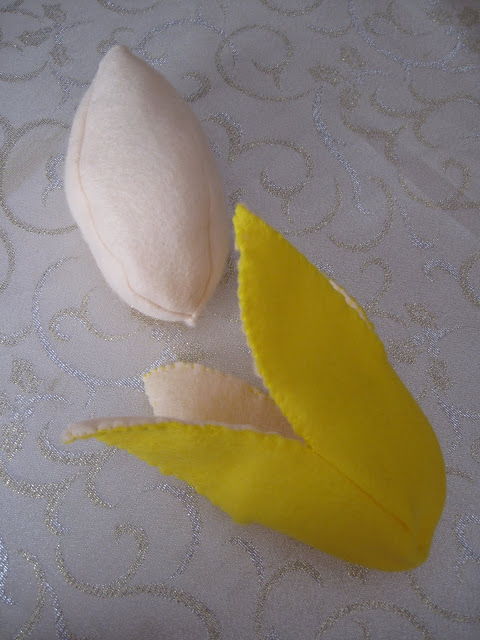 Here's a look at the banana that comes out of it's peel.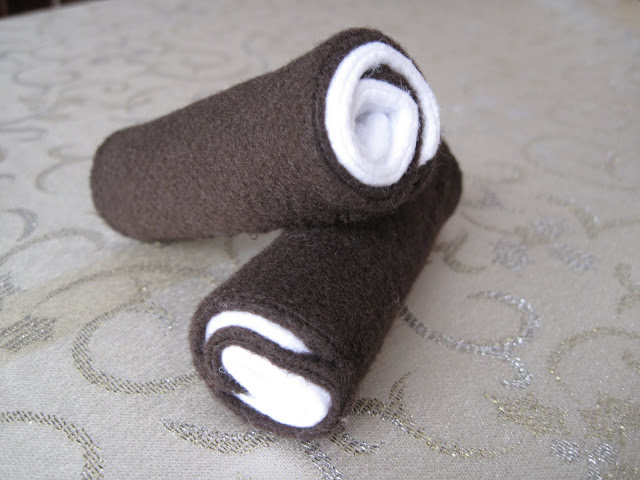 The pair of swiss cake rolls,
yum!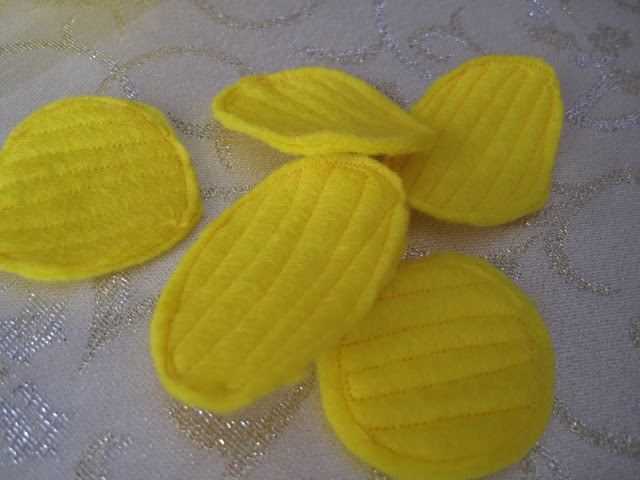 Potato chips, ruffles style!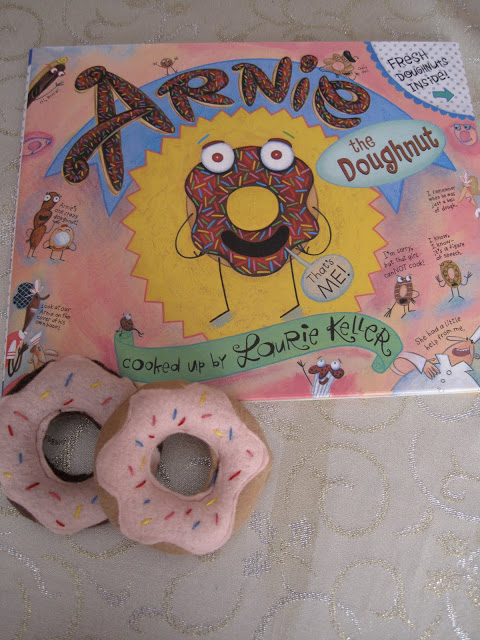 And then I also made chocolate and vanilla iced doughnuts with sprinkles. I'm going to give these to him with the book,
Arnie the Doughnut
. Another big thanks to
Skip to My Lou
for the awesome doughnut tutorial and gift idea!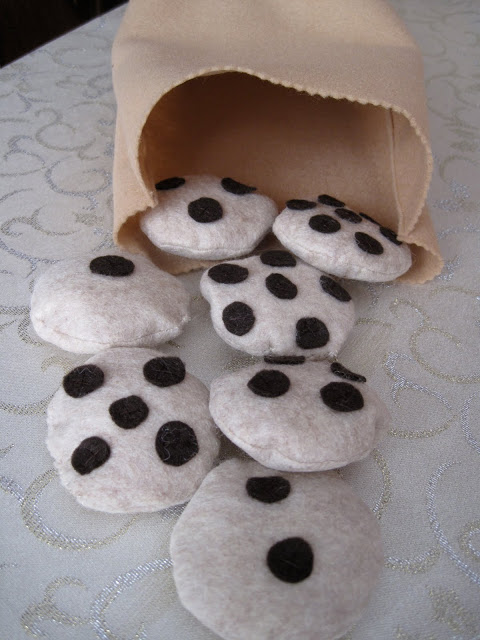 Then I made some chocolate chip cookies but as counting cookies. That way Noah can practice his numbers as he plays with them…I'm such a smart cookie, eh?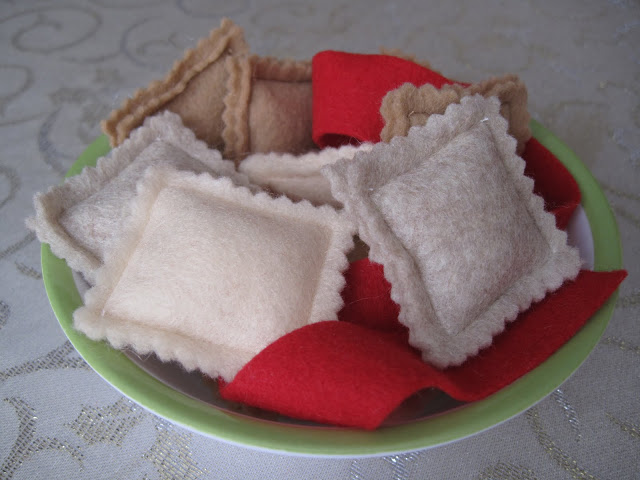 And then a bowl of ravioli in red sauce too!
I'm working on a tutorial for the pumpkin pie and whipped cream, if you'd like one. Hopefully I can get it up sometime today! Ok, off to get the littles some lunch and then off to bed for their naps!!!
YAY!