Okay. I admit I go a little overboard when it comes to crafting and decorating for the holidays. I can't help it. I would blame my children but even I know I loved this kinda stuff before kids came into the picture. Enter these super adorable Love Bug Treat Cups. I mean, how freakin' cute are they?? Just perfect for our family movie nights, after school snacks, and how fun would these be to make for a class Valentine's party??!! Like, so much fun!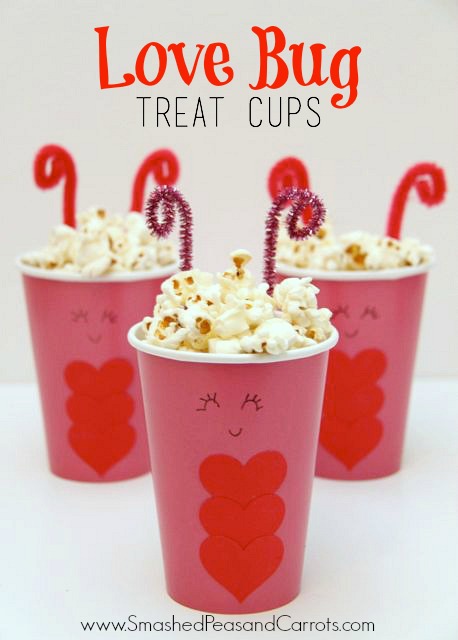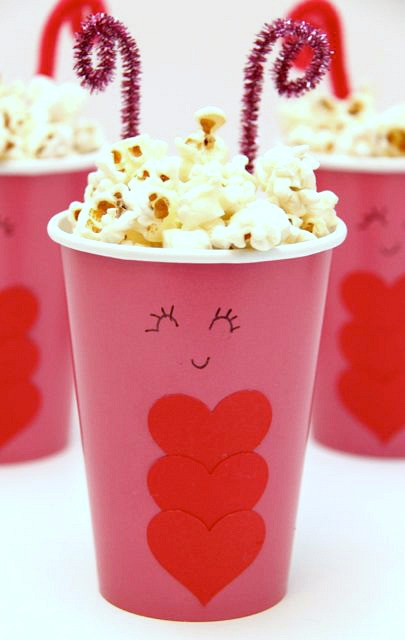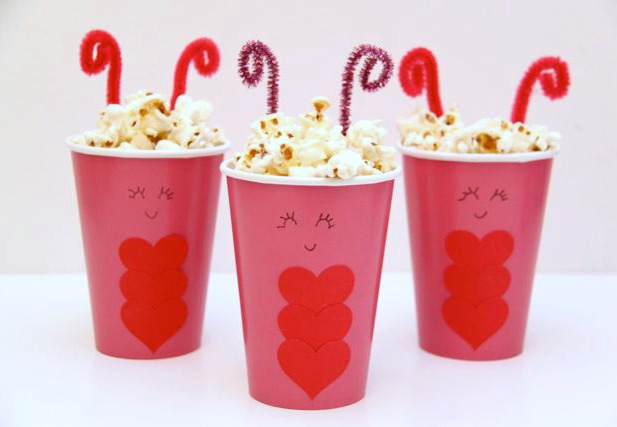 Seriously, I can't get enough! Those happy little eyes and that little belly full of hearts…perfection!!! What treat wouldn't taste better in one of these cups!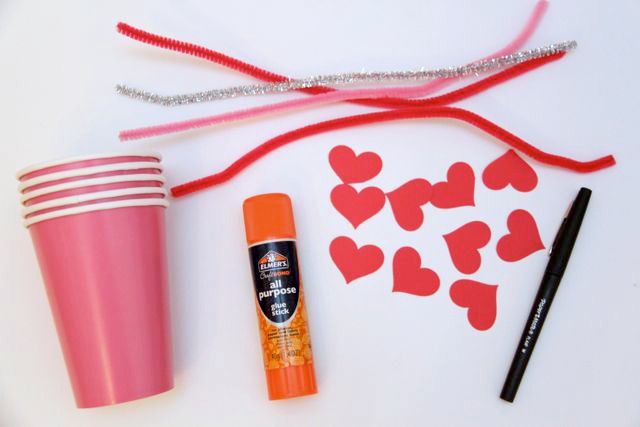 Here's what you'll need to make these Love Bug Treat Cups:
pink paper cups (you can find them here)
valentine colored pipe cleaners
piece of red cardstock
heart punch (optional, only if you would prefer not hand cutting them!)
glue stick
fine-tip black marker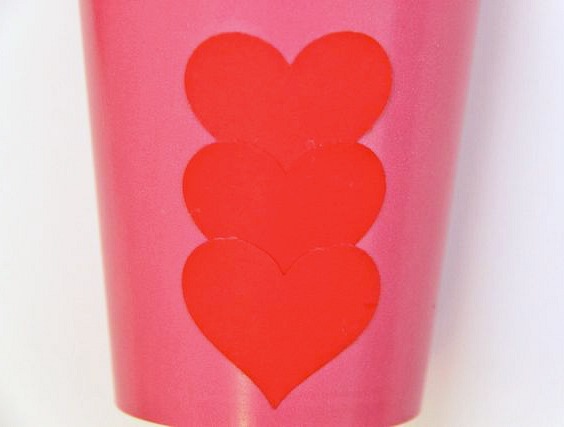 First thing you need to do is glue the hearts all in a row onto the front (non-seam) side of the cup. Make sure to leave a little room at the top 1/3 for the face!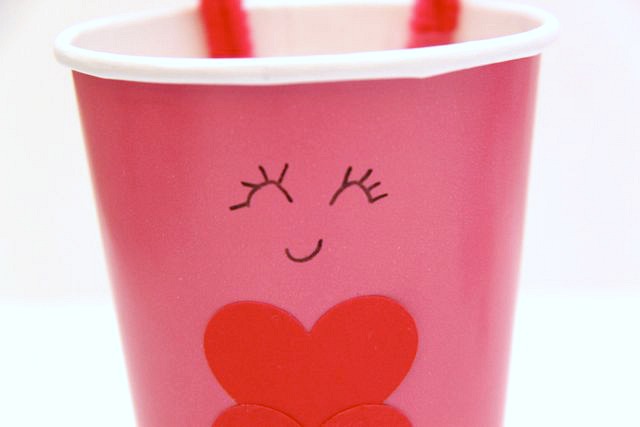 Next, draw on a sweet little face with the fine-tip marker anyway way you like! I always love making these little "u" shaped eyes!!!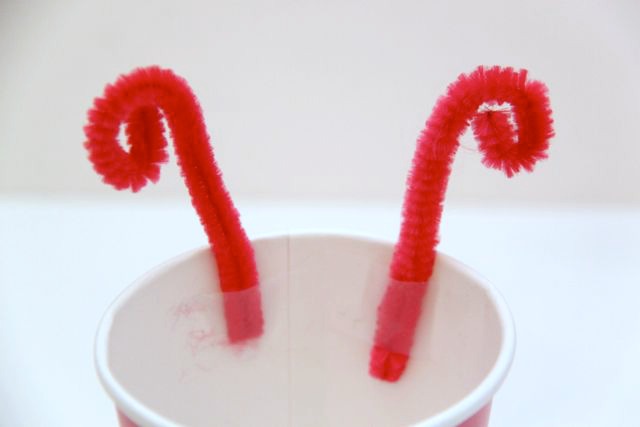 And lastly, cut your pipe cleaners in half, curl one end with your finger, and then tape it to the inside back of the cup.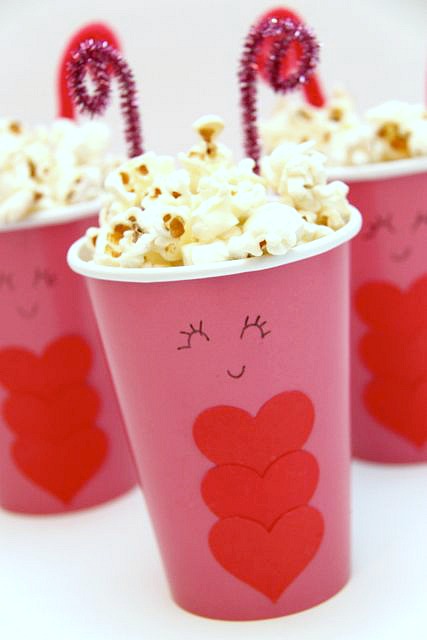 Fill with popcorn, pretzels, or any other snacks or goodies and enjoy!!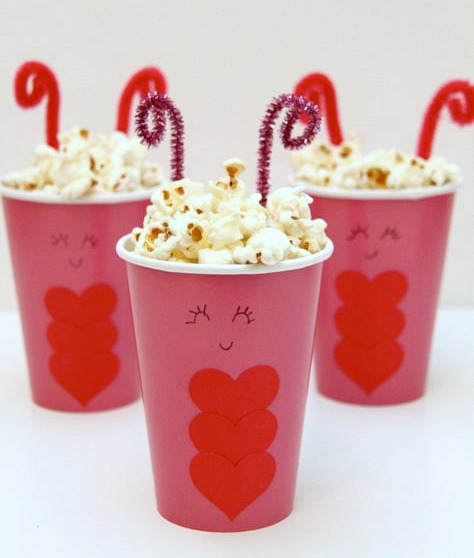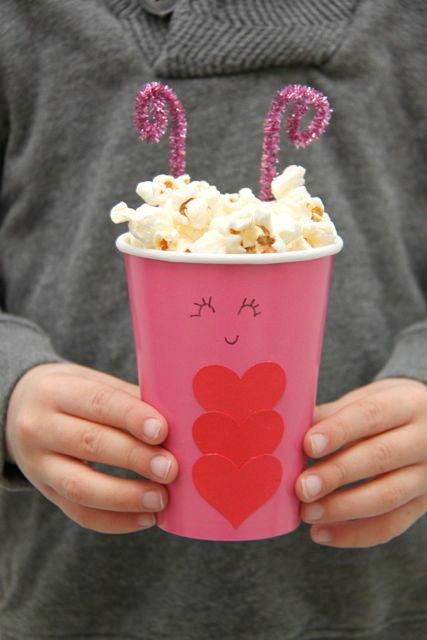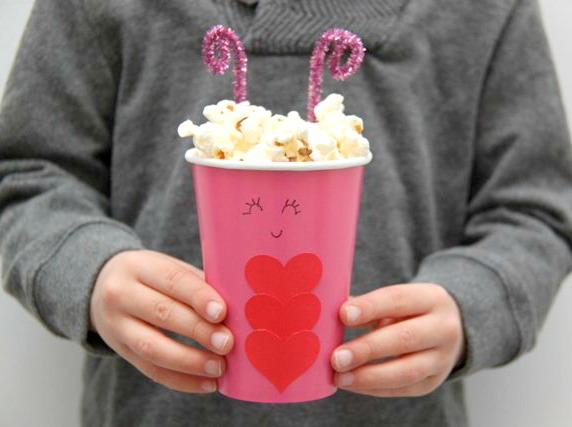 Gah!! Aren't these the cutest little love bugs? And filled with treats, they just make my day!!
I hope you enjoy making these and making someone smile!
Thanks for stopping by today!
Love,
Maggie