Ahhh, are you ready for another installment of "What's Inside My Stitch Fix Box?" where I share all the goodies I received in my latest Stitch Fix box.  A new season means a new fix and I ordered this fix right after the holidays for a change of scene to my boring winter wardrobe. And since I live in the midwest, my winter clothes get to be worn until at least April, hahah, tears.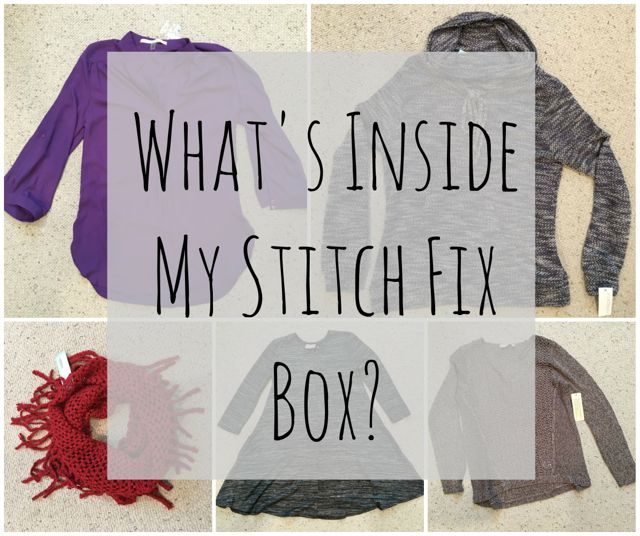 For those of you who don't know, Stitch Fix is an online clothing site that uses their own stylists to pick out 5 fashion items (tops, bottoms, dresses, jewelry, or accessories) based on a thorough set of questions that you fill out (the questions ask you things like: do you want to see jewelry in this box? more business
 outfits? dresses? clothing for date nights, etc). You can read more of my review of how the site works in this post here.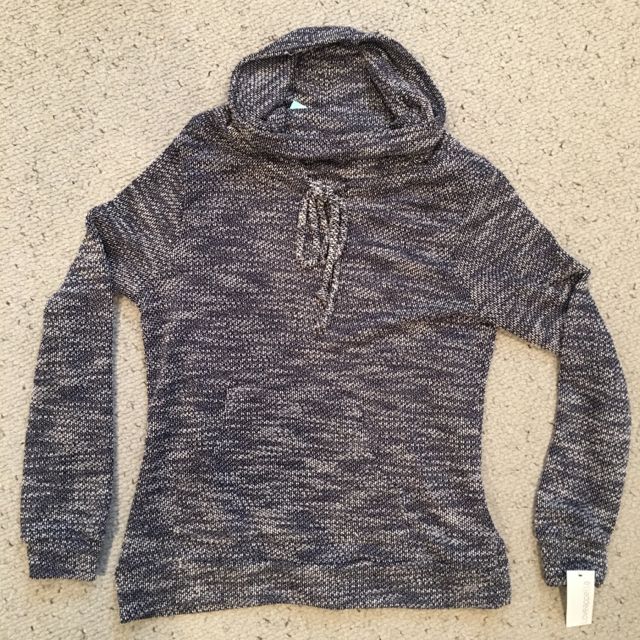 So here is what I got in my latest fix:
Evie Drawstring Funnel Neck Sweatshirt ($64)
Okay, I have to say I loved this sweatshirt upon first sight. It is so me! The funnel neck with the drawstring is super cute and makes it a bit more dressy than your average sweatshirt. I also really love the fabric, it is more woven sweater than sweatshirt material which means I can wear it all the days and feel dressier than if it were truly a sweatshirt. I love the band at the bottom which gives it more shape and less of a boxy feel. It is super comfy but doesn't make me feel frumpy. A great overall warm and comfy shirt that looks good with jeans or leggings. -MINE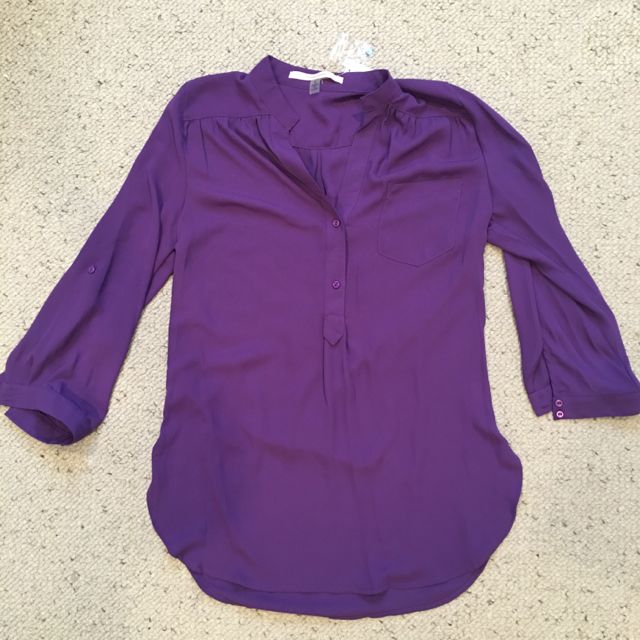 Colibri Solid Tab Sleeve Blouse ($48)
Upon first seeing this shirt I was not a fan. It was just such a bold color…and purple…not my favorite. After really looking at it, I have to say I did really like the design. It is billow-y yet sharp looking. I loved the sleeves which you could fold up and button onto tabs on the inside of the shirt. I also really liked the buttons and collar on the front. When I tried it on though…umm no. It was just to wide for me. As much as I loved all the details I just couldn't. I felt like I looked like a giant plum. -RETURNED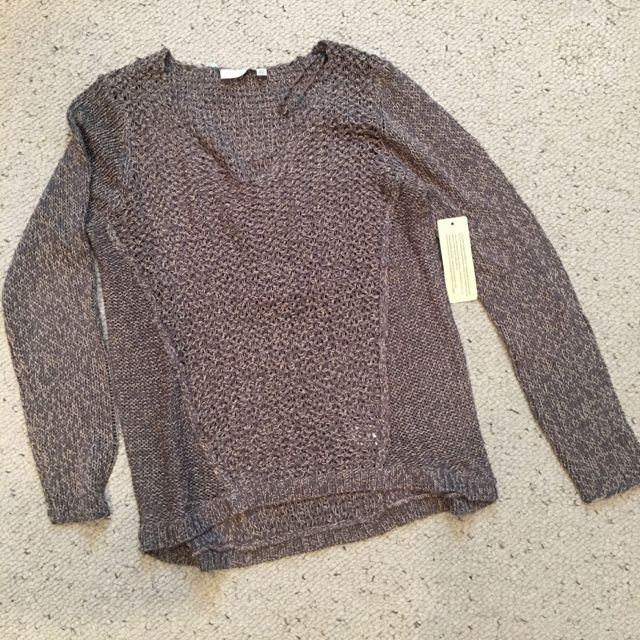 Iana Twisted Seam Sweater ($68)
I gotta say I didn't outright love the color of this sweater when I first pulled it out of the box. It's a color I would never have picked off the shelf. But upon trying it on, I really liked it. the V-neck is a perfect length and as much as the weave looks wide and see-through it actually isn't when you are wearing it! I also liked that this sweater is high in the front (although not too high) and low in the butt area. It looks great with a pair of leggings and boots and a pair of skinny jeans and little boots. The v-neck also allows for a cute necklace to be worn!! I was in need of sweaters and this one fit the bill. -MINE

Marelena Dress ($78)
I asked for a winter-type dress in this fix that was casual but yet could be dressed up and this is what I got. I really liked the simple jersey style of it, when you look at the design it is just two mirror images sewn together in the middle plus it has pockets!!! The color is nothing wild but honestly most of my wardrobe happens to be black so I was drawn to this dress. It was a size small but when I tried it on it was huge. It could have definitely been take in several inches in the back. I debated and debated this dress and even had a friend come over to help with my decision and in the end I said no because it was just too big on me, bummer!!! -RETURNED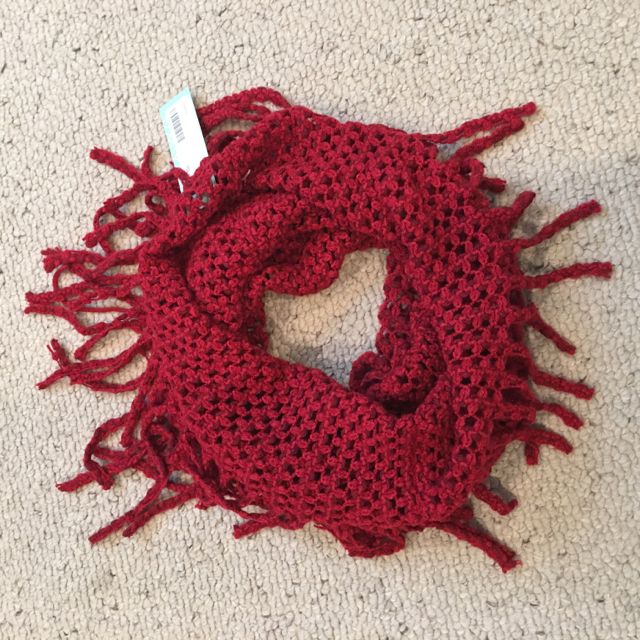 Beau Fringe Infinity Scarf ($34)
I really liked this infinity scarf, it is a nice bold red color and it had this fun fringe on it which draped really nicely. It looked nice with the dress above too! But because I said no to the dress I felt like I had to say no to this too…it was like they were a perfect match together and I couldn't keep one without the other. I know, it sounds weird but it's how I felt. Do you ever feel that way about certain clothing items? -RETURNED
My overall thoughts on this box were that I am loving the two pieces I kept! They are the perfect sweater type pieces I was hoping to add to my wardrobe which is one of the things I stated to my stylist this time around. Even though I returned three pieces, I still call this box a win because the pieces I kept I wear all the time.
Have you ever tried Stitch Fix? If so, what are your thoughts on it?
You can sign up HERE and start you Style Profile now…it is seriously my favorite part. I never thought about some of the questions before and it really made me ponder what my fashion style really is!
Love,
Maggie