With it being September and apple picking season, we have lots of apples in our house these days.  And thinking that you may be eating lots of apples too, I thought I'd quickly share with you how we like to pack our apples for our little outings we have at the park for picnics and playtime.
Noah and Penny love to bite into their apples like most of us do but I find that for a picnic it's fun to have your apples in slices.  The only problem with slices is that they get brown quicker than I'd like.  Unless you have some lemon on hand to cut down on the oxidation process here is my fun way to bring our sliced apples along for our park dates and keep them nice and pretty on the inside!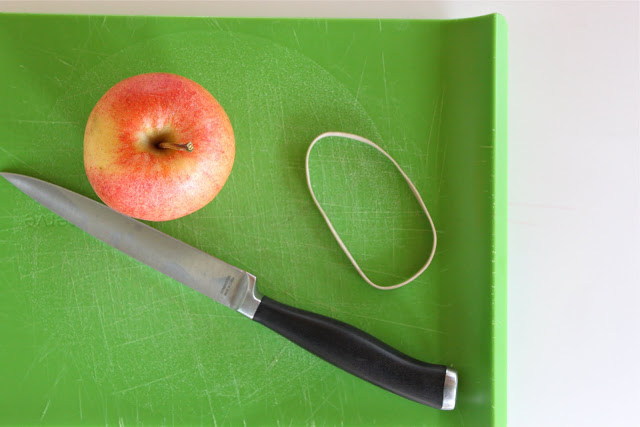 You'll need your knife and cutting board, your apple(s) and a rubber band(s).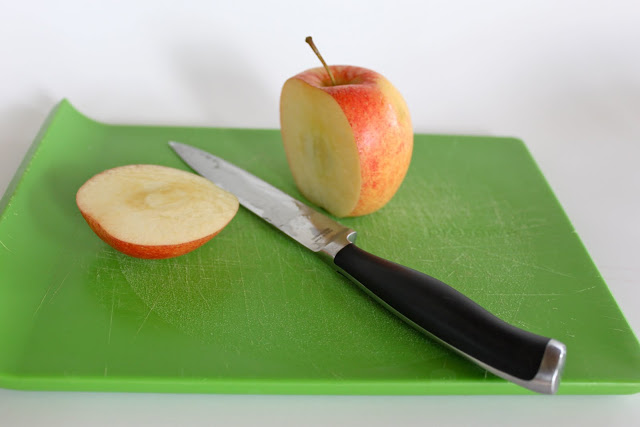 Your going to slice your apple like in the picture above and the ones below.  Basically, you are making four slices around the core.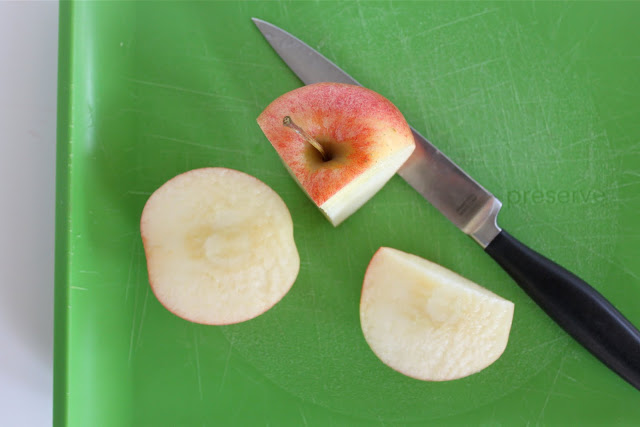 Now you've made two slices…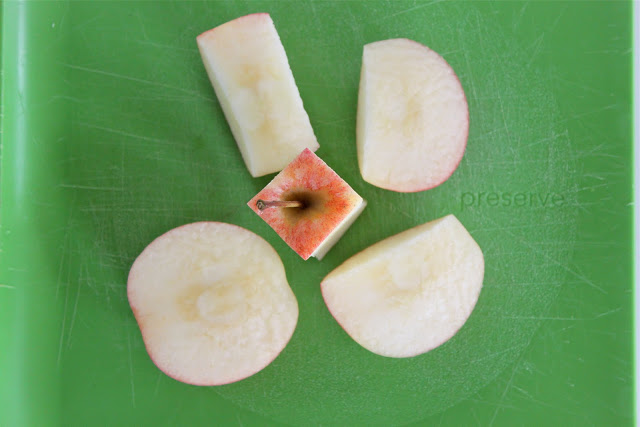 And now you have four!   🙂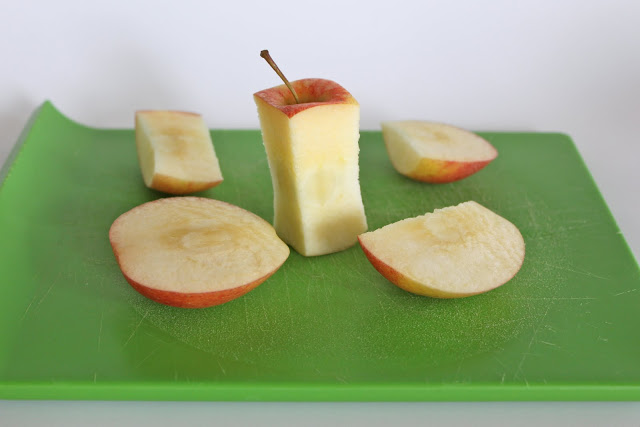 Okay, so once you have you apple cut into four sections you are going to put it back together…kinda like an apple puzzle of sorts.  Once all your pieces have made your apple whole again you are going to wrap your rubber band around it.
Like this:
See, now you are ready to hit the road with your sliced apple
I don't know about you but no icky brown apple pieces makes my day!
(Yeah, I'll admit I'm nerdy like that!)
LOVE!!