This Warm and Creamy Artichoke Dip is the perfect addition to your next party or get together. Pair it with crusty french bread for the ultimate hot appetizer!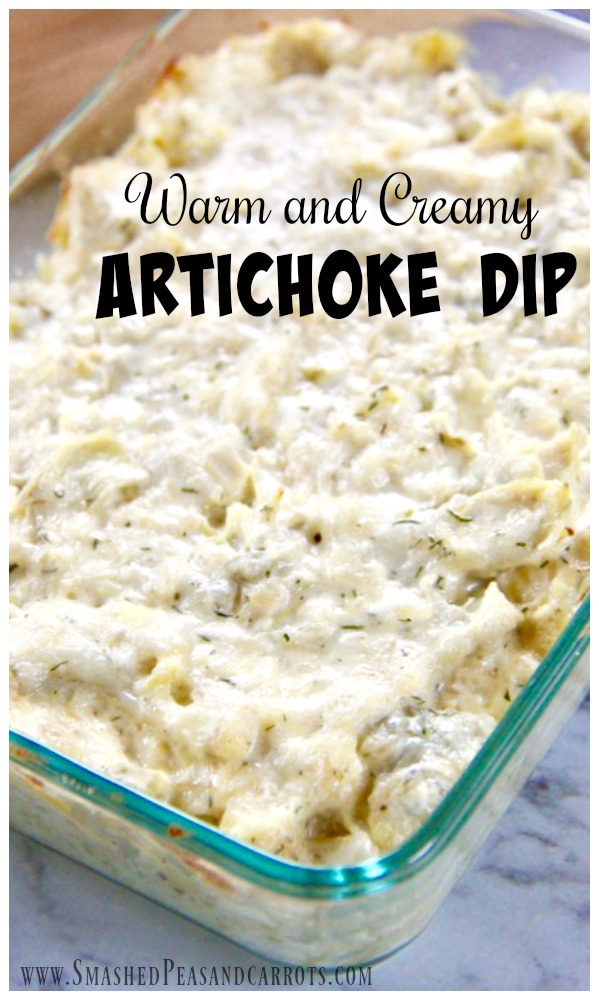 I know, I know. I should have shared this recipe with you before New Year's Eve. Okay. Before the holidays. But you know how life gets…crazy! Anyway, I'm here today to share this fantabulous recipe with you. You will not be disappointed one bit. Pinky swear. Every time I make this recipe it gets rave reviews. It is the ultimate party dip. Warm, creamy, and cheesy! And bonus that it goes well with crusty bread, crackers, and even veggies! The only downside of this dip is that it is so good you might just eat it all by yourself…not saying I've ever done that. LOL. (affiliate links present)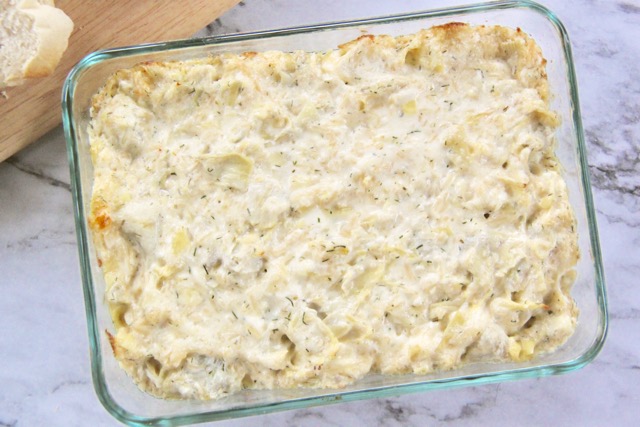 The easiest way to make this dip is in one of these mini crockpots. I love mine and use it specifically for hot dips like this one. If you don't happen to own one though, I can assure you that this dip tastes just as great heated through in the oven. The only downfall of that is that if you after having a party, the dip won't stay gooey the whole night. Oh! I know. The humanity of it all.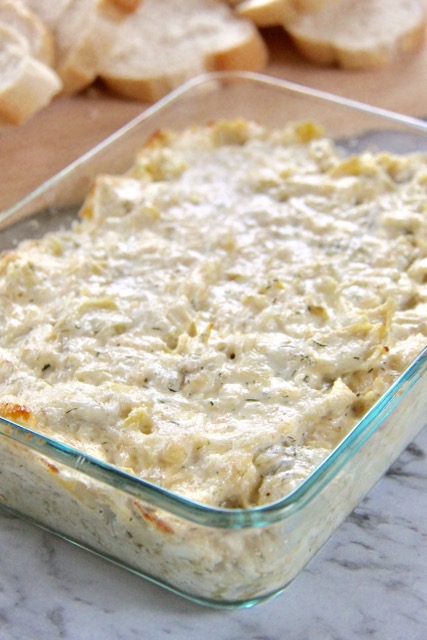 Artichoke Dip
I personally love serving this appetizer with a big 'ol crusty loaf of french bread but honestly, like a said before, you will not be remiss to serve it with crackers or even carrots and other veggies. The creaminess balances so nicely with fresh vegetables!

Artichoke Dip
Ingredients
1 (10-14 oz) jar marinated artichokes, drained
8 oz cream cheese, softened
1 cup grated parmesan cheese
½ cup mayonnaise
½ cup sour cream
½ Tbsp dried dill weed
1 clove garlic, minced
Instructions
Chop artichoke hearts and place in a medium-sized bowl.
Add the remaining ingredients and mix well.
*Place dip in a oven-safe baking dish and bake for 25 minutes at 350 degrees.
Serve hot with crackers, crusty bread, or veggies.
*If you have a mini crock pot, you can add all ingredients to the bowl of it and mix well. Heat on low for 2-3 hours prior to serving.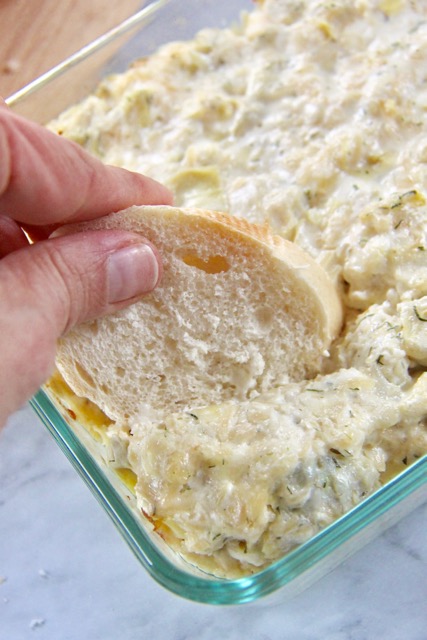 Have I ever told you how much I love a no-fuss recipe? This one is totally that! It's the dump everything into a bowl, mix, and heat up kinda awesome recipe that my crazy busy mom heart just loves!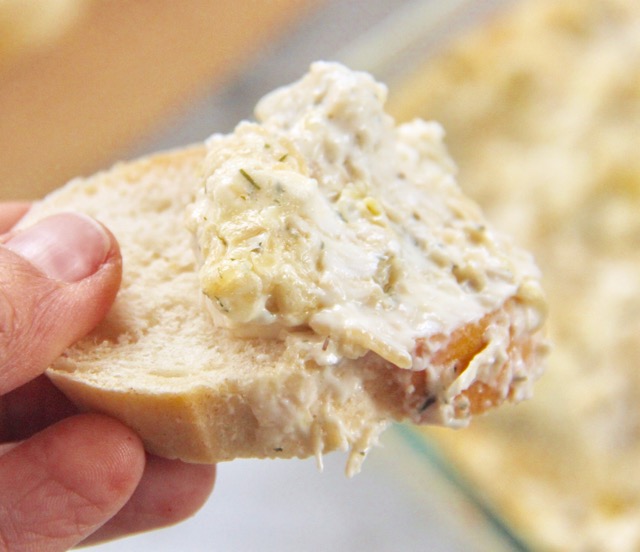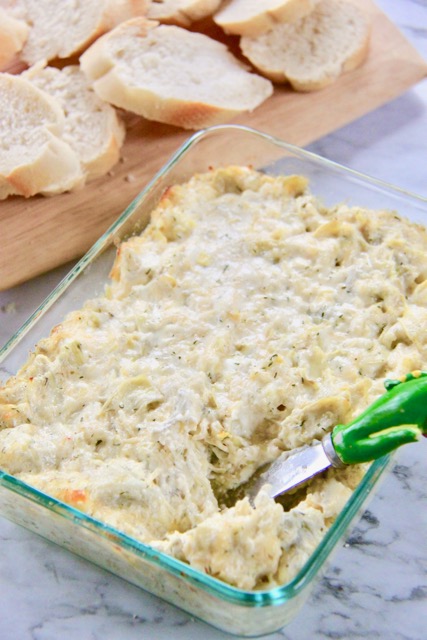 So so so good! I hope you love this dip as much as we do! YUMMY!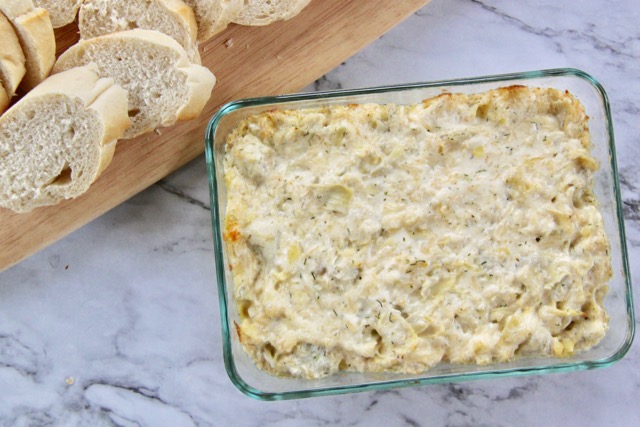 For more delicious and easy recipes and craft ideas please LIKE Smashed Peas and Carrots on Facebook or follow me on Instagram or Pinterest for more great ideas! And if you like this, you may enjoy these posts as well!
Love,
Maggie
SaveSave