Eeeep!! Today my oldest 3 littles go back to school! Sigh. I am so sad that summer has ended. As much as they fight and then I yell, lol, we really do have so much fun. It was so nice to have a relaxed schedule and spend the majority of our days just enjoying summer buuuut now the tide has turned an we are working on getting our school routine down pat. Yesterday the kids had their 'Meet the Teacher' orientation and brought in their school supplies. It's always so much fun to find their new classroom, desk, and locker, put all their new shiny things away, and meet their new teacher for a brand spankin' new school year. To ease some anxiety and to give my kids a bit of an ice breaker to chat with their teacher (they are always so shy at first!) we thought it would be fun to bring a little Back to School gift to all our teachers, a little something that they will hopefully find useful..as I hear teacher's are always needed extra supplies! 😉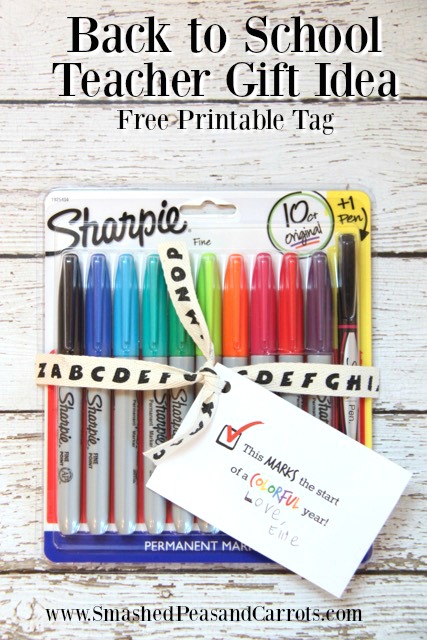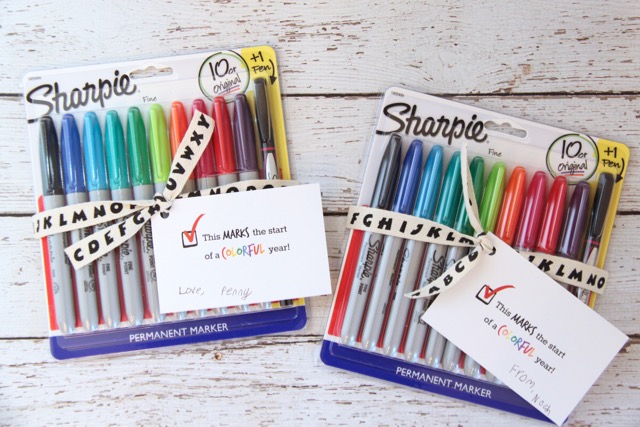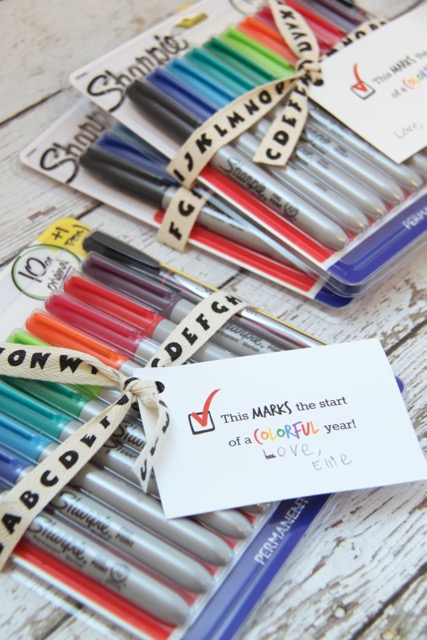 I love this little printable tag because you can put this gift together with any set of markers or highlighters or heck I even think a good box of pens or sticky paper pads would work well with this tag too! I also found the ribbon at the Dollar Spot at Target, I just love all the school themed cuteness they have going on right now!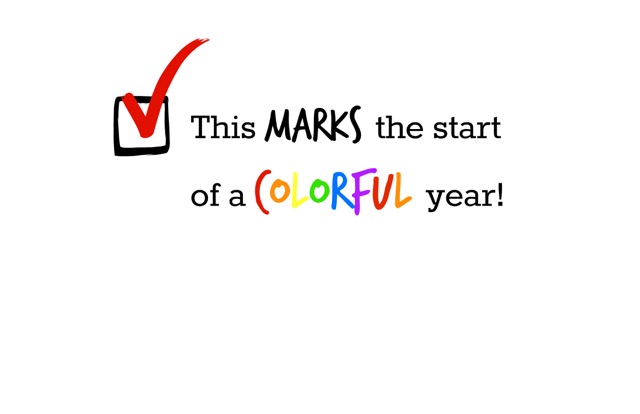 If you just need one tag, you can click on the image above and reduce it to the size of your liking within your computer's word program. Otherwise, I created a sheet with 8 tags you can use, just click here: Marks a Colorful Year Printable
I printed the tags on white card stock and cut them apart with this handy little paper cutter! 🙂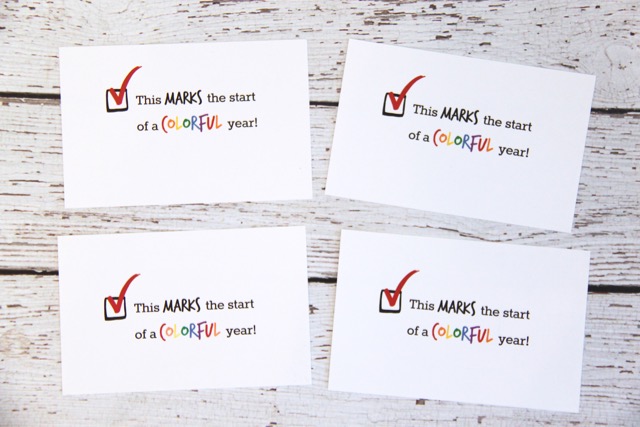 Then just cut apart…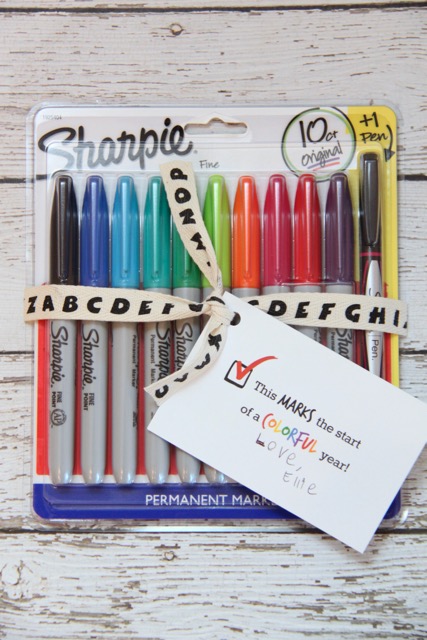 And tie on with a ribbon! Don't forget to have your little one sign their name!!!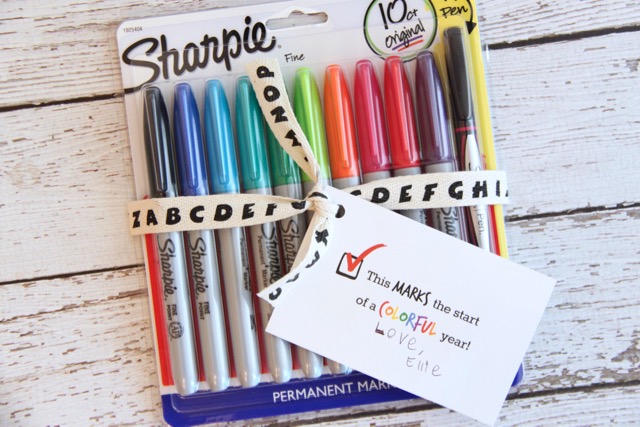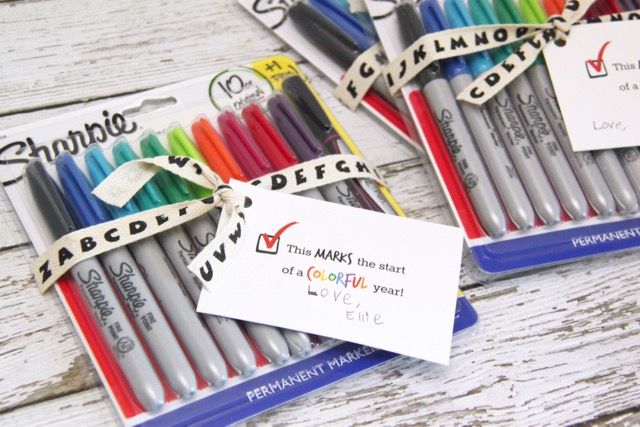 And there you go! A quick and inexpensive gift that any teacher would love!
Thanks for stopping by today!
Love,
Maggie