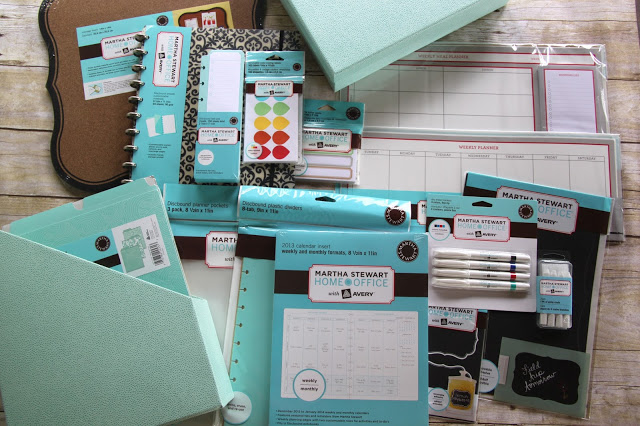 We have about 2 weeks until school starts here, holy smokes where has summer gone?! I'm pretty sure I've spent the majority of August trying to get organized for back to school, you too? I have been spending a whole lot of time getting friendly with my calendar to get our family's schedule organized and on track, there is just so much…but I love organization so I'm cool with it!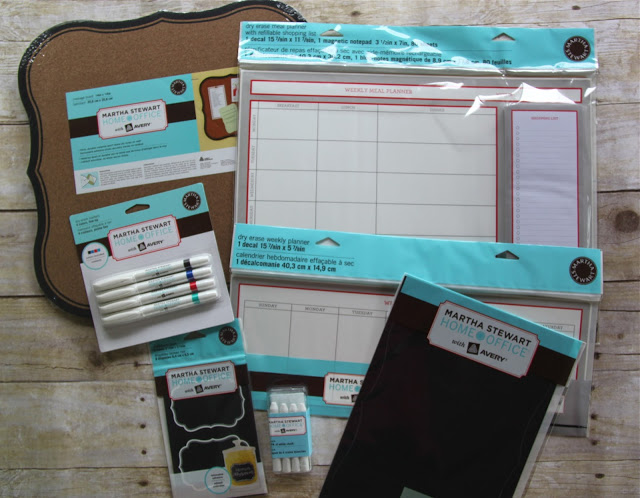 Luckily I was able to review a whole bunch of fun new products from the Martha Stewart Home Office™ with Avery™line found only at Staples. Martha thinks of everything! She is seriously the Queen of organization.
The line offers so many things just perfect for Back to School organization.  Dry erase Meal Planners and Weekly Planners, Vinyl Chalkboard tags and removable flourish Chalkboards, and pretty flourish cork boards that will fit your home's decor juuuuust right, ahhh!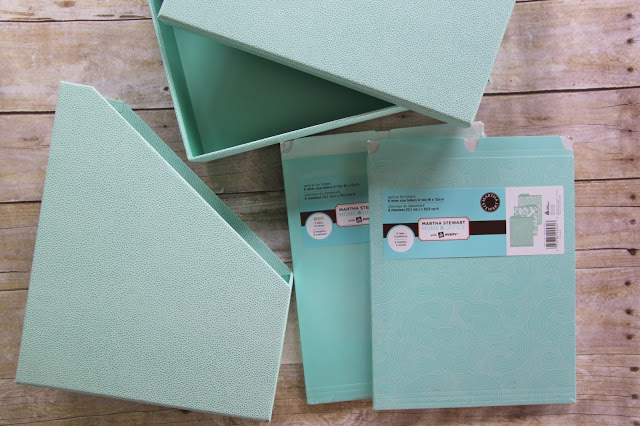 There is a line of pretty shagreen organizers too!  Sturdy Document Storage Boxes to help contain papers, pencils, and other homework staples, as well as Magazine Files and Vertical File Folders to organize all those important papers and permission slips.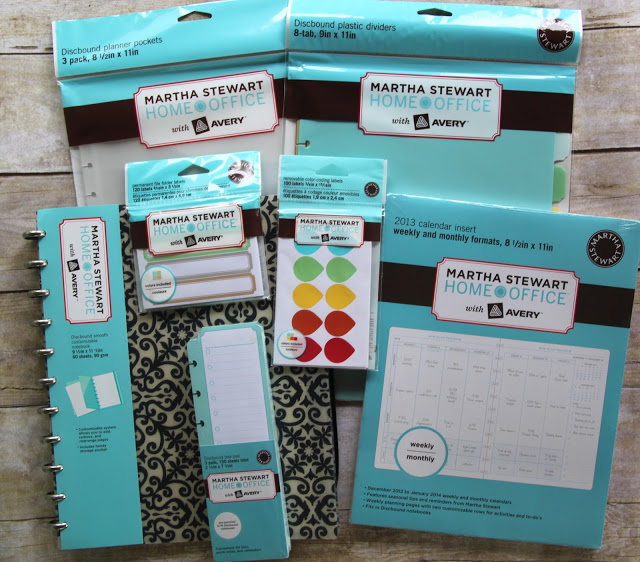 The Martha Stewart Home Office™ with Avery™line also has a whole Discbound Notebook section that accepts a calendar insert among other things to help you create the perfectly personalized on-the-go calendar for your family.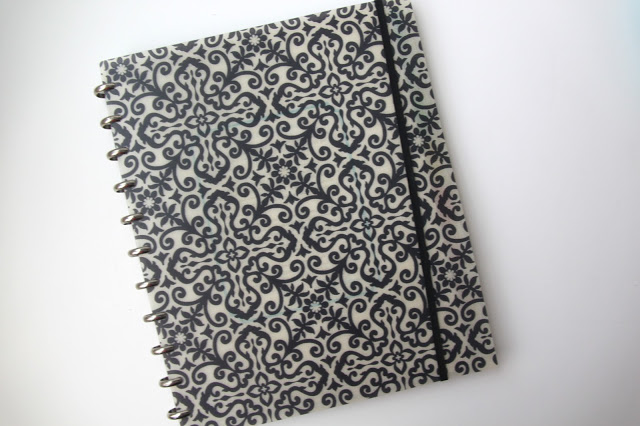 I admit that I have the hardest time finding a good calendar set up. It's so hard to find a calendar that is not only pretty on the outside but functional for our family of 6 on the inside. That is no small feat I tell you! It has to have enough room for me to write out my
entire
family's schedule. The
Discbound Notebook
with calendar insert totally fits the bill….see, look how pretty it is!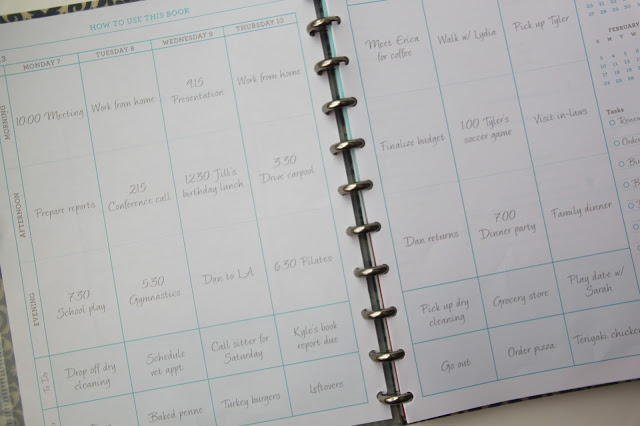 This is a sample calendar sheet that can fit inside, the day is split up into sections so you can fit every activity in with no problems.  It's kinda like one of those big wall calendars but shrunk to fit into a notebook.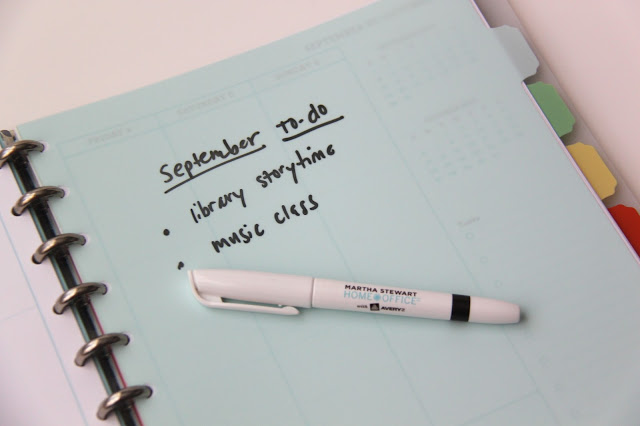 You can get
Plastic Dividers
that can be written on with dry erase markers….love that feature and used mine to separate out each month for easy finding!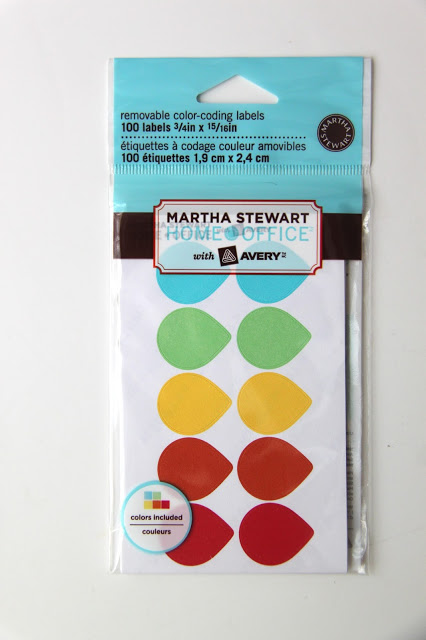 And you can also get these awesome Removable Color Coding Labels.  These are my absolute favorite…kinda like little dots of washi tape.  They are colorful (hello rainbow fun!) and super easy to remove. They are perfect for personalizing your calendar…it's color coding fun at it's best!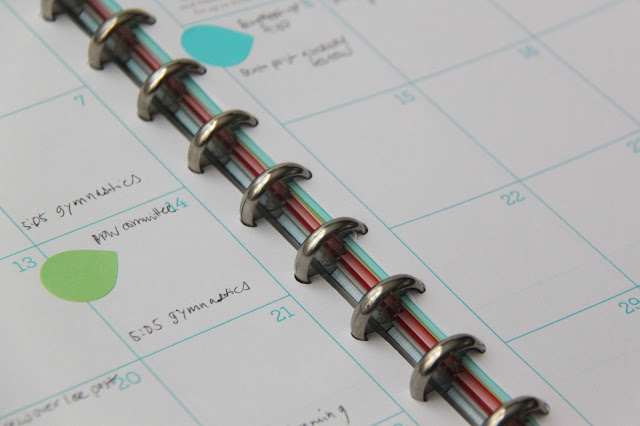 I have been having a blast using them! 🙂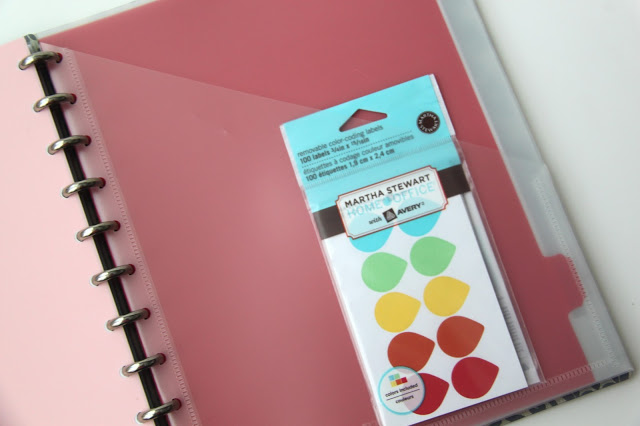 Another fun insert are the Discbound Two-Tone Pockets that you can add to give you handy storage for paperwork…or your color coding labels!
Man, I just love this organizational line!!! I could browse Staples all day picking and choosing more of these goodies that just NEED to come home with me, couldn't you?
Are you interested in owning some of these awesome organizational products?  Well, Martha Stewart Home Office™ with Avery™would like to offer my readers a $50 Staples® gift card for Martha Stewart Home Office™ with Avery™ products all you have to do is enter via the widget below or click here now!

a Rafflecopter giveaway