Here is a fun gift idea for the student in your life! At the beginning of each school year I re-stock our Homework Station (seen here) with all the necessities…pencils, markers, erasers, etc. Basically everything my kids need to do their homework and projects during the school year. I thought that this year since Oliver will officially be joining the school routine (at 2 days a week for preschool) that I would gift him and his siblings with their very own new pair of scissors…anyone else's kids love scissors? We go through so many pairs of them every year, it's crazy! I created a fun Free Printable, "You're One Sharp Kid!" to up the Back to School gift cuteness factor too!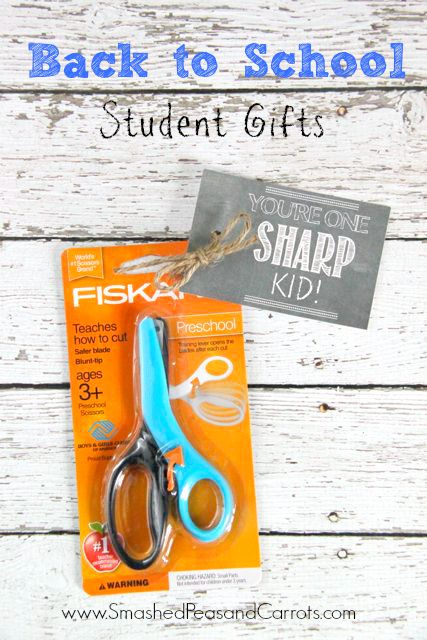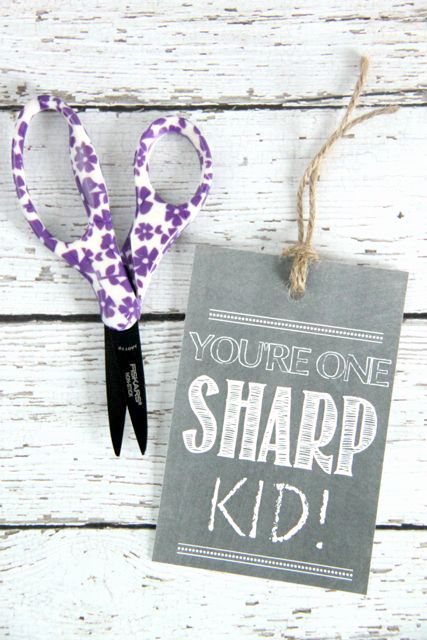 I love Fiskars Kids Scissors and it seems our elementary school does too, as the school always includes Fiskars Kids Scissors on the back-to-school supply list! Fiskars Kids Scissors are definitely high quality scissors, so it's no surprise that they are the #1 teacher recommended brand in scissors. Fiskars Kids Scissors feature an innovative safety-edge blade for high-quality cutting with a safer blade angle as well as a non-stick coating which makes it easy to cut through sticky adhesives like glue stick laden art projects! Fiskars Kids Scissors are available in blunt and pointed tip scissors which were must have back-to-school items for both my second and third graders respectively. 
Since my son, Oliver, is now 3, he is age appropriate for a pair of Fiskars Preschool Scissors. This year at preschool he will work on his fine and gross motor skills, increase his hand strength, and work on hand-eye coordination by learning to cut paper correctly. Fiskars Preschool Scissors are designed to fit naturally and comfortably in small hands, which help even the youngest kids learn how to cut safely. Fiskars Preschool Scissors feature large finger loops and a special training lever that opens the blades after each cut and the blunt blades and tips provide added safety too!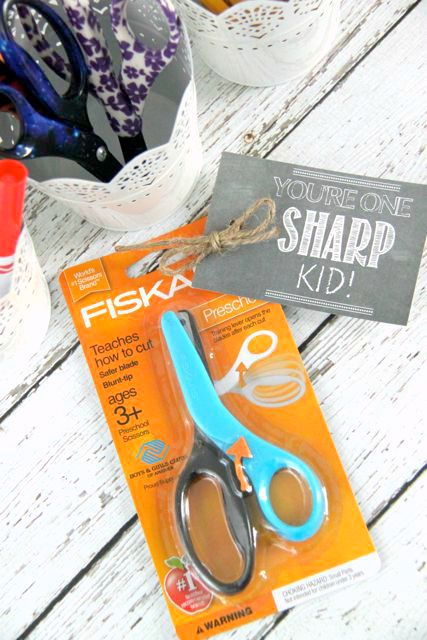 I created two types of chalkboard style printable tags, a vertical tag and a horizontal tag, for you to choose from and gift a pair of Fiskars Kids Scissors (or two) to your students this year! For a more durable tag, print on a piece of 8.5 x 11 inch white card stock.

You're One Sharp Kid-Horizontal
Once printed, use a hole-punch and tie the tag to the Fiskars Kids Scissors or packaging with a piece of twine, ribbon, or twill!
If you would like to learn more about Fiskars Kids Scissors products, check out their website or follow Fiskars on Facebook, Twitter, Instagram, and Pinterest!
Thanks for stopping by today!
Love,
Maggie