School supply shopping is probably one of my most favorite things to do in August! I love that you can find school supplies at crazy low prices…0.17 cents for a notebook…what a deal, it's almost as if they are paying me to buy it! While I'm shopping for my kids school supplies I always like to buy extra for our home as we go though a lot of markers, pencils, glue sticks, and paper. I also like to buy extra for our teachers and their classrooms. I think teachers everywhere could use a few extra supplies as it's amazing how fast things get used up by all those little hands! A fun idea for gifting your teachers this year is this Back to School Teacher Gift which is simply a supply box and fill it with extra supplies and some other necessities for their classrooms.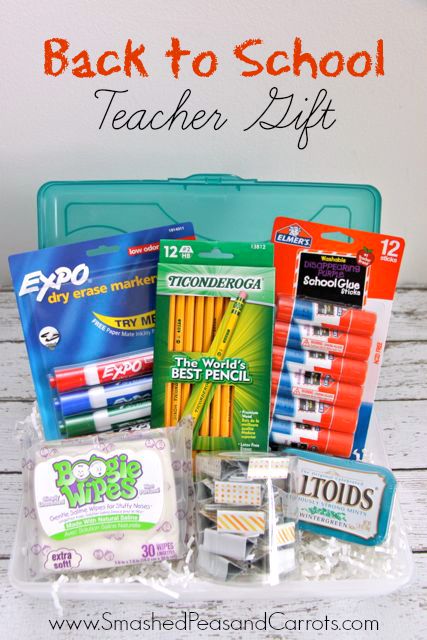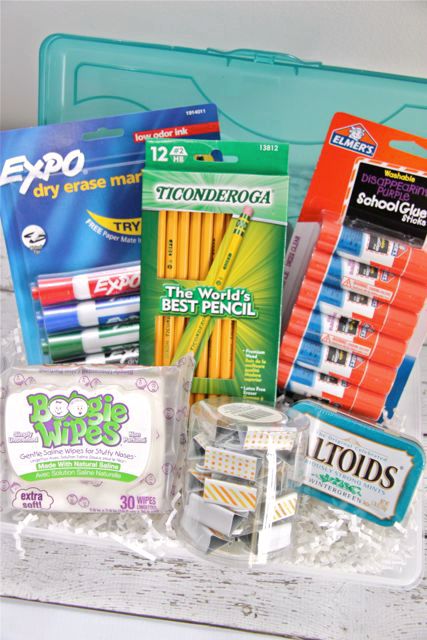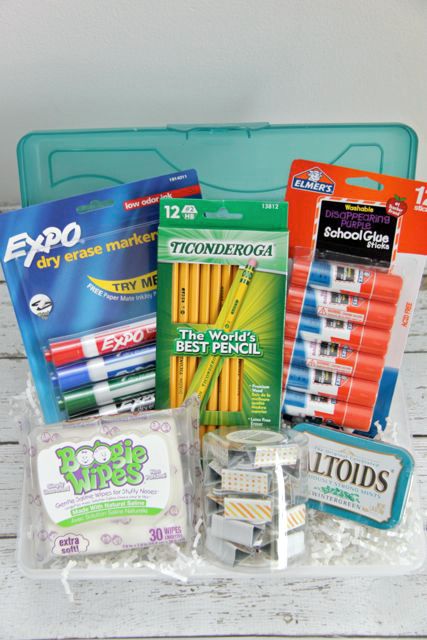 I put together this fun Box o' Supplies to show you just how easy it is to turn a bunch of extra school supplies into a sweet gift for a teacher you know!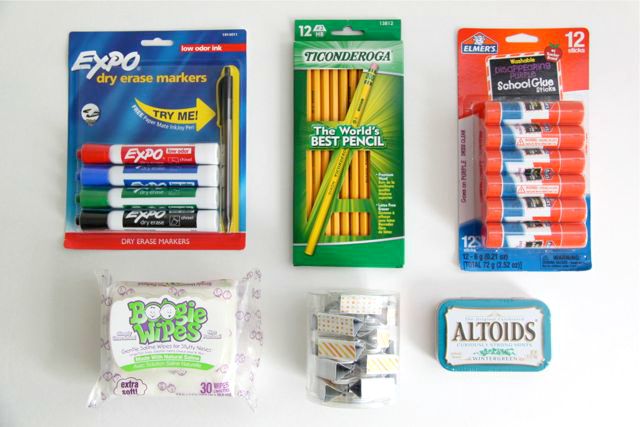 Some supplies I think teachers anywhere could always use are:
Expo Dry Erase Markers (or Chalk) – for classroom whiteboards/challboards or student work stations.
Number 2 Pencils – these get used A LOT!!!
Glue Sticks – same as the pencils…used A LOT!!
Binder Clips or Paper Clips – for helping to organize teacher lesson plans and class worksheets.
Boogie Wipes – great for gently cleaning stuffy noses, they are super soft!
Mints or Gum – to re-energize (mint is great for that!) and freshen breath!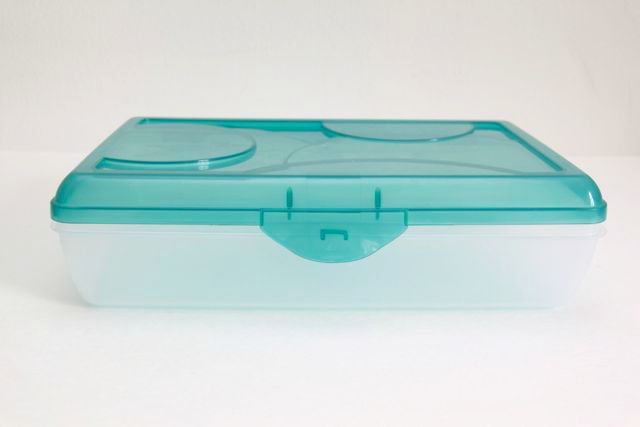 And an easy way to gift these supplies is in a simple child's school supply box! I found this larger size at my local big box store!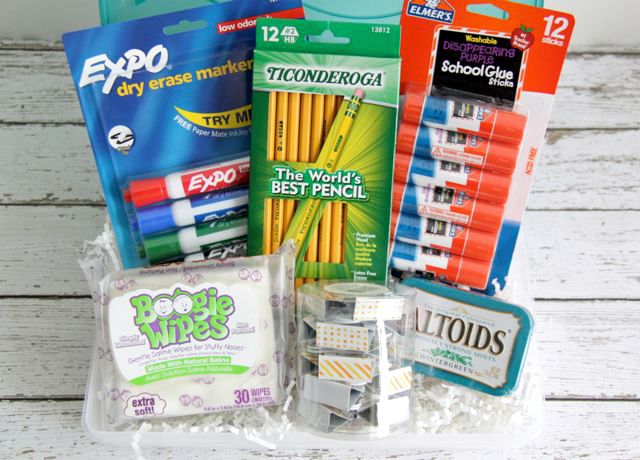 There are still great deals on school supplies to be had so head to your local store and start stocking up for you and your teachers!
And if you'd like to try out Boogie Wipes for yourself, you can download a coupon here.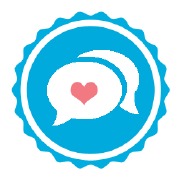 This post is a part of the Mom to Mom Advice Campaign with KSW Media. Thanks to Boogie Wipes for sponsoring this project and today's conversation. All content and opinions as always, are my own
Love,
Maggie