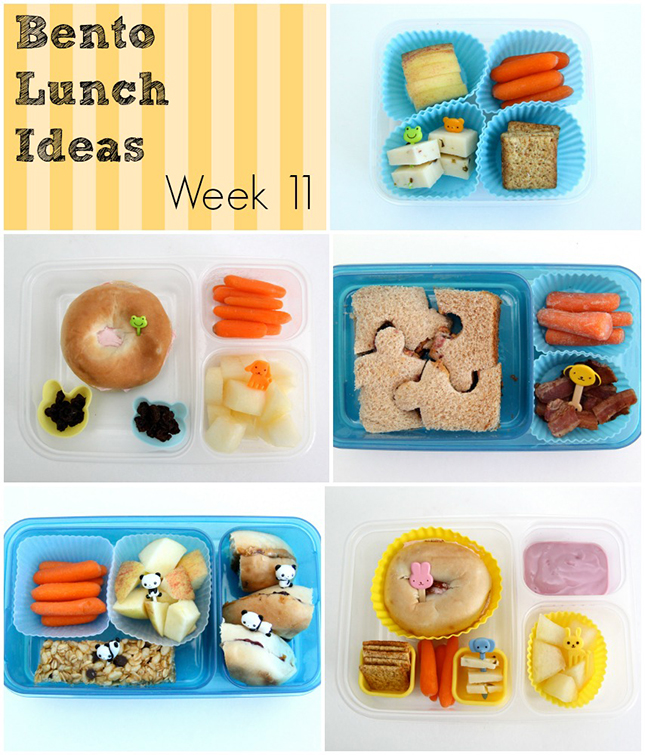 Oh hey! It's another round of Bento lunch fun! These are the littles' lunches from last week…it seemed we were on a mini bagel roll. No worries as we took a didn't go so heavy on them this week, lol. Hope these inspire some fun and healthy lunches in your house!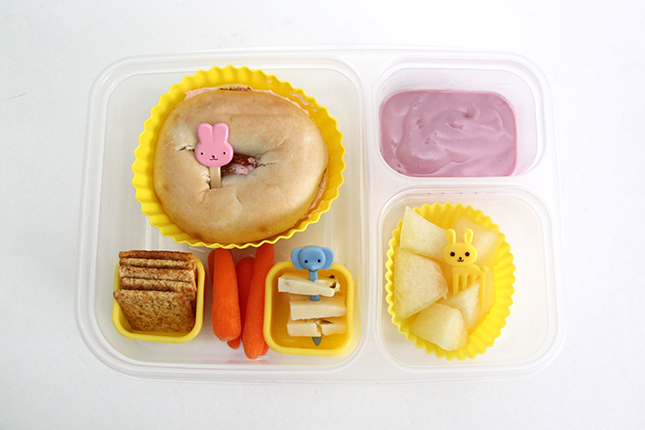 Lunch 1: Mini bagel with strawberry cream cheese and cinnamon with a mini bunny fork. Crackers and hot pepper cheese (Penny loves spicy cheese!) with an elephant pick, baby carrots, yogurt, and melon which has been soooo good lately. Is it melon season and I didn't even know about it?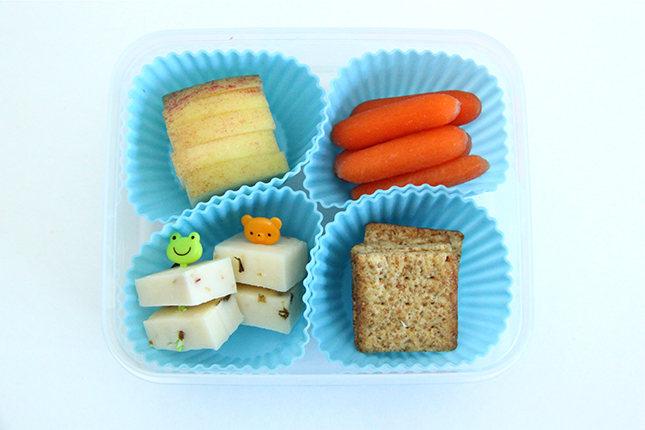 Lunch 2: Sliced apples, baby carrots, hot pepper cheese cubes with a froggy and bear pick, wheat crackers.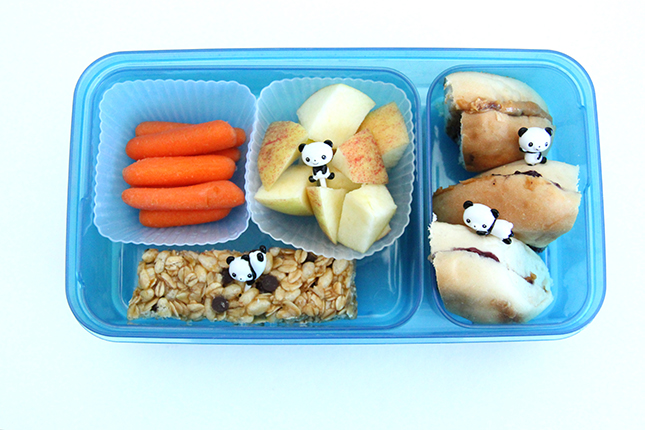 Lunch 3: Baby carrots, apple pieces, an Annie's granola bar, almond butter and jelly mini bagel…all with cute little panda picks!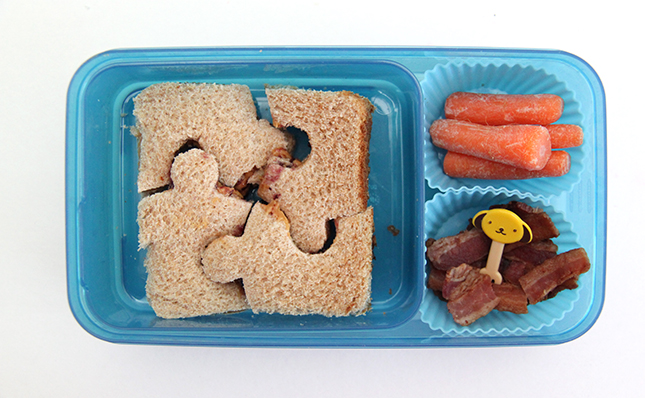 Lunch 4: Almond butter and jelly sandwich cut up into puzzle pieces, baby carrots, and bacon jerky with a doggy pick.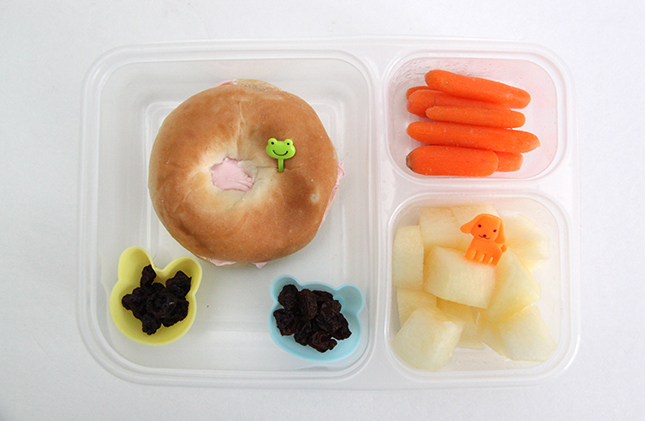 Lunch 5: Mini bagel with strawberry cream cheese and a froggy pick, raisins and dried blueberries, baby carrots, and melon pieces with a mini doggy fork.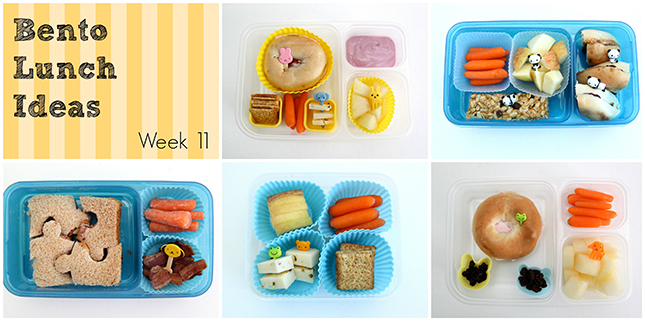 I hope you guys have a great weekend we, of course, have soccer games…and two birthday parties…and are running a family 1 mile fun run….good stuff!
Thanks for stopping by today!
Love,
Maggie