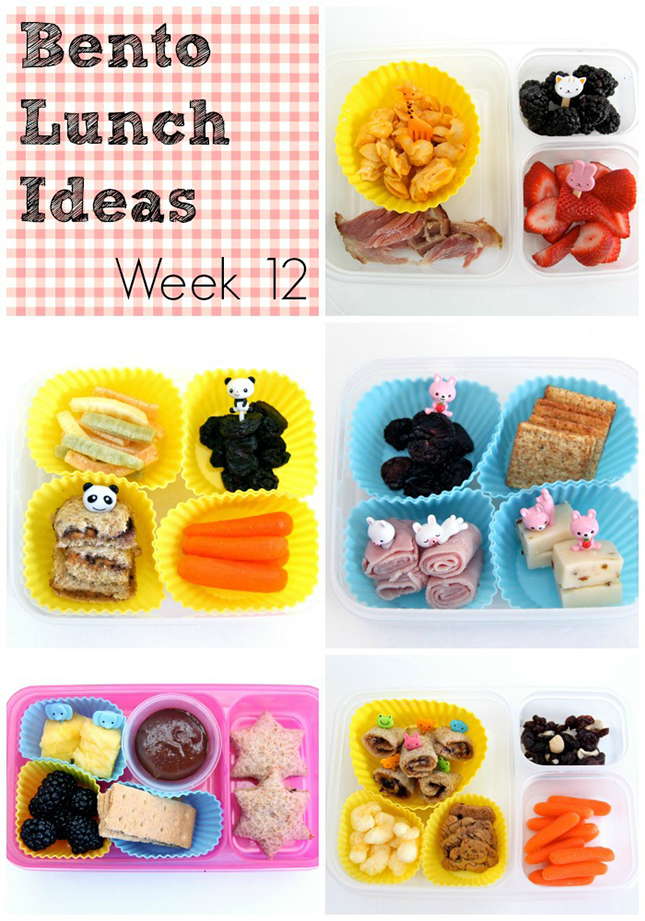 Alright, alright, alright (said in my best Matthew McConaughey voice, lol) here is another week's worth of my littles' bento lunches. I can't believe I'm saying this but my kids only have 4 weeks of school left! Isn't it just insane how fast the school year went by? We are currently trying to figure out our summer schedule. It's looking like a lot of fun so far…lazy days at the park, playing on the beach, hitting up our pool. I. Can't. Wait. Summer can't come soon enough! How about you, when do your littles get out of school? Do any of you have big summer plans?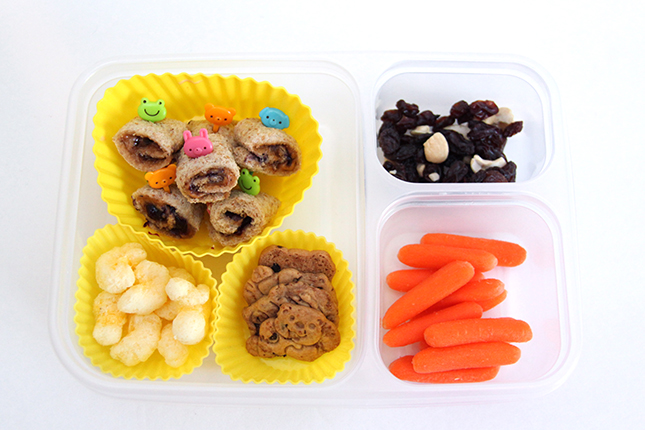 Okay, so here are last week's lunches…
Lunch 1: Almond butter and jelly roll-ups with lots of cute animal picks, Pirate Booty, organic oatmeal and raisin animal cookies, raisin cashew and dried coconut trail mix, and baby carrots.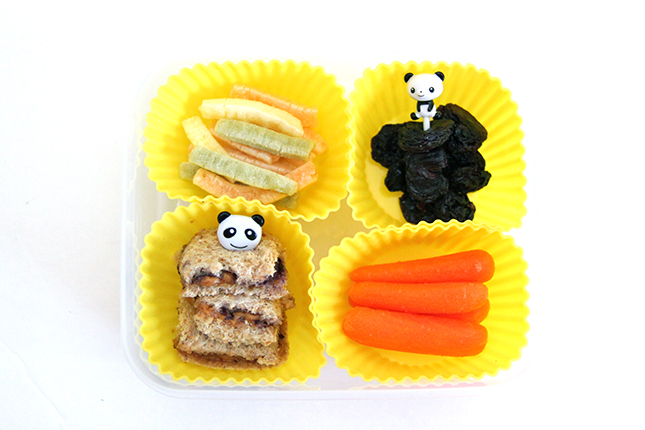 Lunch 2: Almond butter and jelly mini sandwiches on a panda pick, veggie straws, dried blueberries with a cute little panda pick, and baby carrots.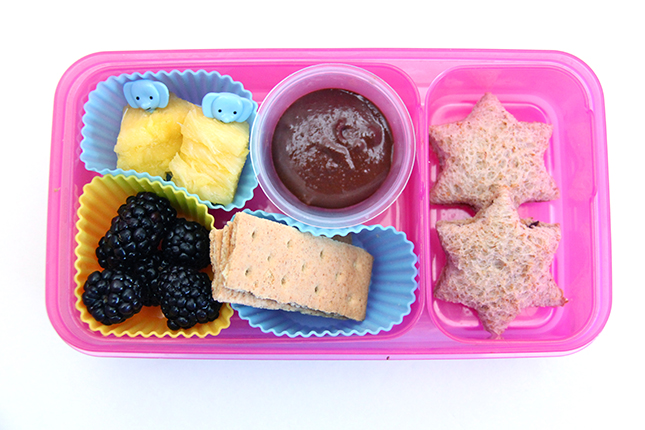 Lunch 3: Pineapple pieces on elephant skewers, blackberries, graham crackers and Justin's Chocolate Almond Butter (So yummy! It's like a healthy version of Nutella but without dairy or gluten!), and almond butter and jelly star sandwiches.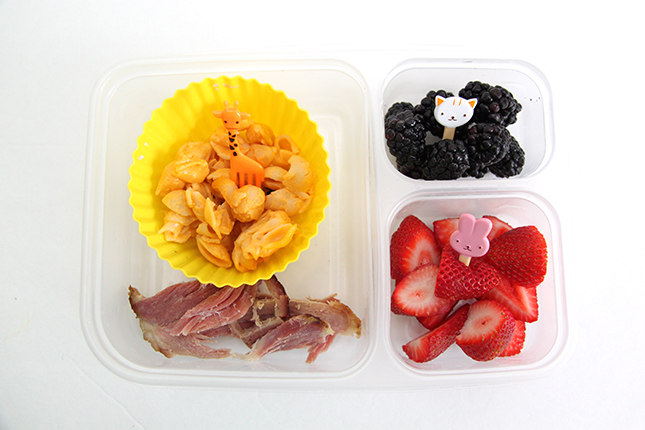 Lunch 4: Mac n' Cheese with a mini giraffe fork, pieces of ham (leftovers from dinner), blackberries with a mini kitty fork, strawberries with a mini bunny fork. 
Lunch 5: Dried cherries with a bunny pick, ham roll-ups with bunny picks, wheat crackers, jalapeño pepper cheese cubes with bunny picks.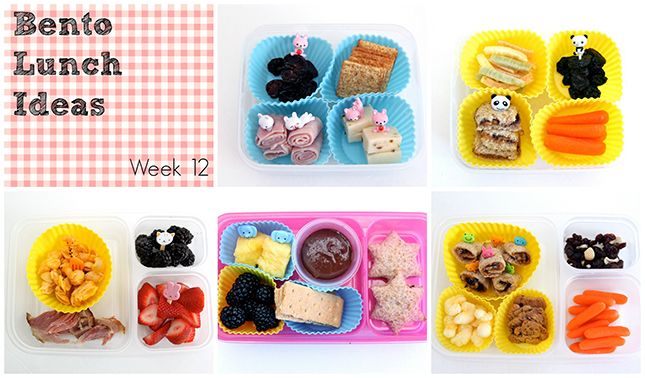 I hope these give you some lunch inspiration for the last few weeks of school…you can do it!
Thanks for stopping by today, I appreciate you reading along!
Love,
Maggie