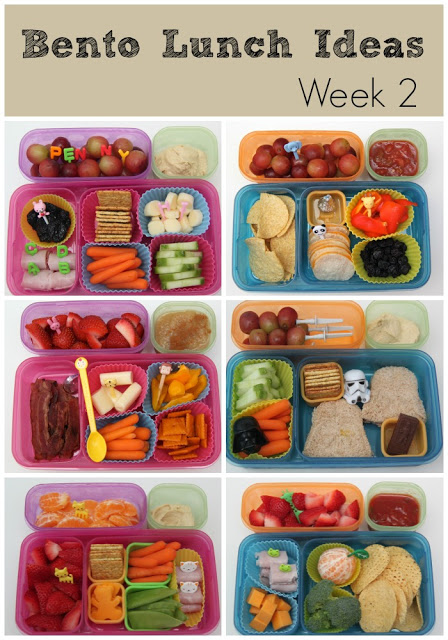 Here is last week's Bento Lunch round-up for y'all (
and here is Week 1 in case you missed it!
) So far I have been loving making bentos for the kids every day, I actually look forward to that little spark of creativeness I get to have right before I head to bed. For those that wondered, I make them at night before I hit the hay and I can bust out two completely different bentos in less than 20 minutes (including clean up) so if you have been hesitant to try making a bento lunch, fear not. They really don't take that much time and effort!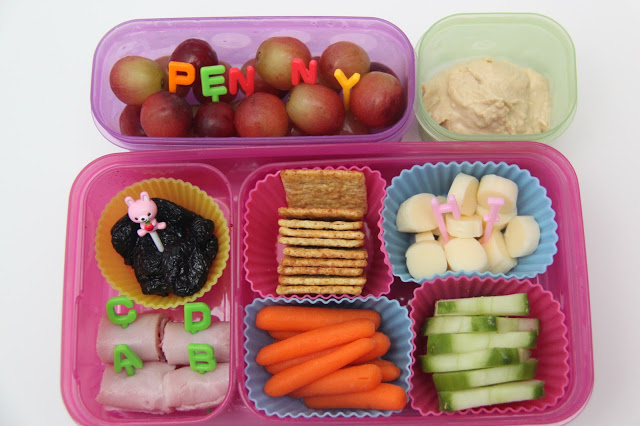 Lunch 1: Grapes with alphabet picks (spelling out Penny's name), Applegate organic ham roll-ups with alphabet picks, dried organic cherries, crackers, baby carrots, homegrown cucumbers, organic string cheese cut up into pieces with alphabet picks (spelling "HI") and hummus.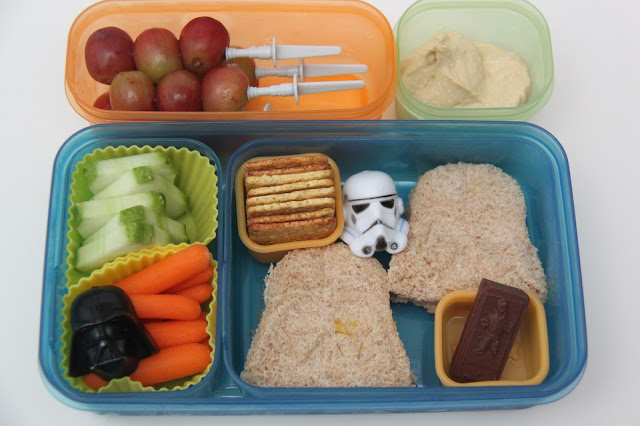 Lunch 2: **This just may be my all-time favorite Bento I've ever made.  Start Wars theme!!!
Light saber skewered grapes, hummus, homegrown cucumber slices, baby carrots (with Darth Vader decoration), crackers, Darth Vader ham and cheese sandwich (with storm trooper decoration), and the pièce de résistance: a Han Solo in chocolate carbonite! Yeah, Noah really loved this one! 🙂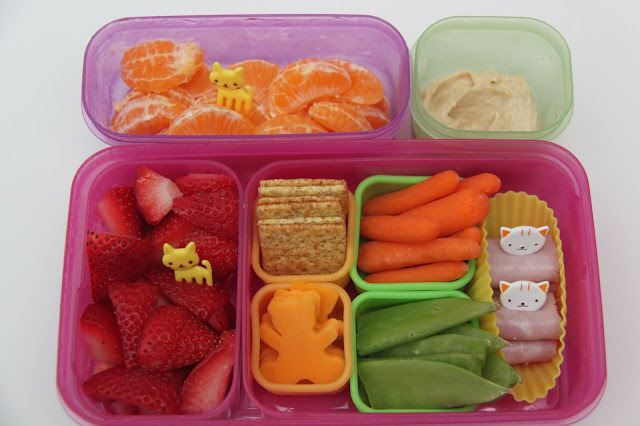 Lunch 3: Clementines with mini cat fork, strawberry slices with mini cat fork, teddy bear shaped Applegate organic cheese slices with crackers, baby carrots, snow peas, Applegate ham roll-ups with cat picks, and hummus.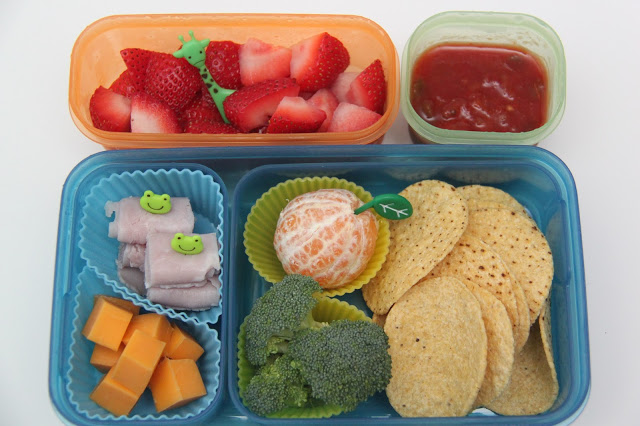 Lunch 4: Sliced strawberries with mini giraffe fork, cheddar cheese cubes, Applegate turkey roll-ups with froggy picks, clementine with a leaf pick, raw broccoli, and organic tortilla chips with salsa.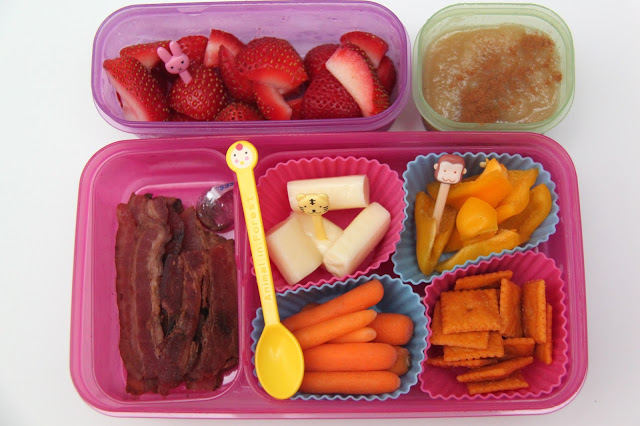 Lunch 5: Sliced strawberries with bunny pick, applesauce with cinnamon, yellow bell pepper strips with a monkey pick, Annie's Cheddar Squares, baby carrots, Organic Valley string cheese pieces with a tiger pick, bacon jerky, and a Hershey Kiss for dessert!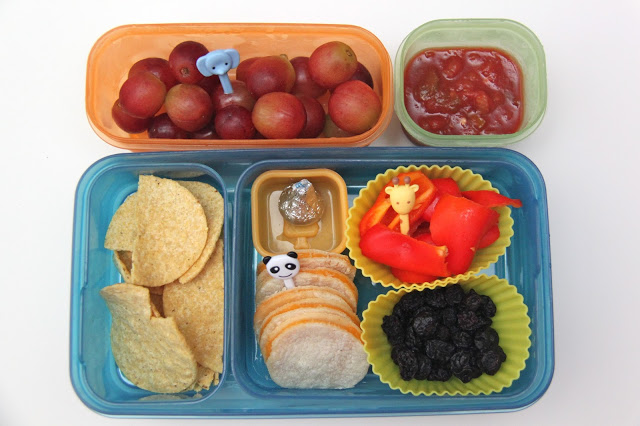 Lunch 6: Grapes with an elephant pick, organic tortilla chips with salsa, mini cheese quesadillas with a panda bear pick, red bell pepper strips, dried organic blueberries, and a Hershey Kiss for dessert!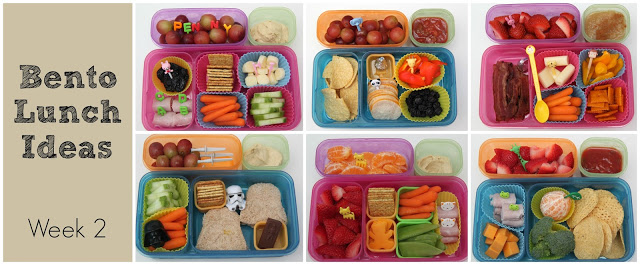 And here's another bento meal collage for ya, horizontal-style again, in case you like it better that way!
Hope these help inspire you to make some fun Bento lunches 🙂 
Thanks for stopping by today!
XOXO,