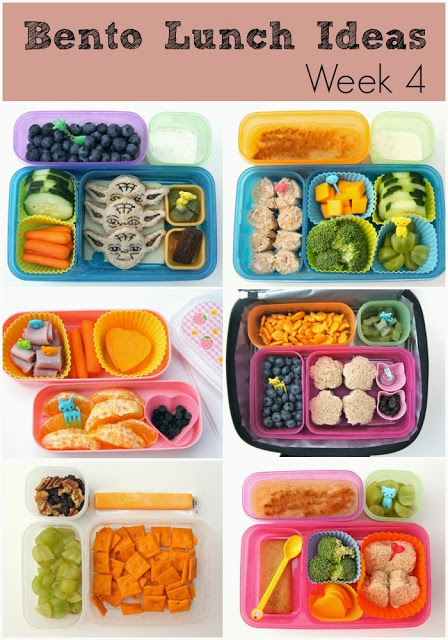 Happy Monday folks! I just got back from a super fun girls' weekend at my friend Nicole's gorgeous lakefront home in Wisconsin. It was heaven on earth…and the first time I have ever been away from my little Oliver overnight! He did really well (yay!) so now the husband and I have hope for future getaways 😉 He was so flippin' happy to see me when I came home and my boobs were so happy to see him, holy engorgement…OUCH! 
It was seriously the perfect weekend. Good friends, good food, lots of wine, a beautiful lake to look at everyday, and blogging (!!) yup, we totally blogged and gave out advice and helped each other with ideas and chatted all sorts of nerdy things that bloggers love to talk about…it was so much fun! I am so grateful my friend Nicole let all of us come up and invade her cozy home on the lake, it was beyond words amazing. And we already have plans to head up again for another getaway, hee hee, I am so excited, now just to tell Mr. Smashed Peas!
Alright, so back to the real reason for this post…Week 4 of Bento lunches, yay!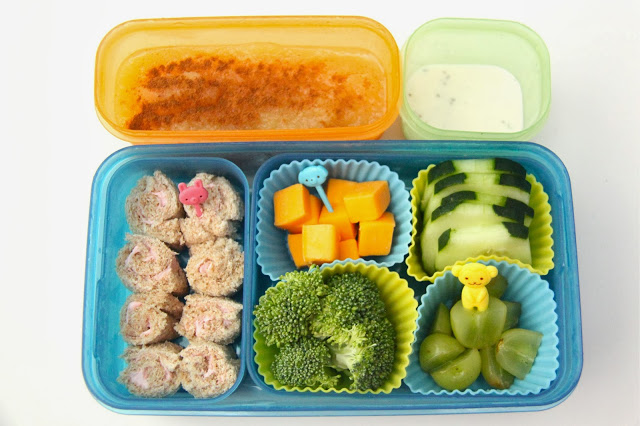 Lunch 1: Applesauce with cinnamon, strawberry cream cheese roll-ups with a little bunny pick, cheese cubes with a little puppy pick, grapes with a monkey pick, raw broccoli and cucumbers with ranch dressing.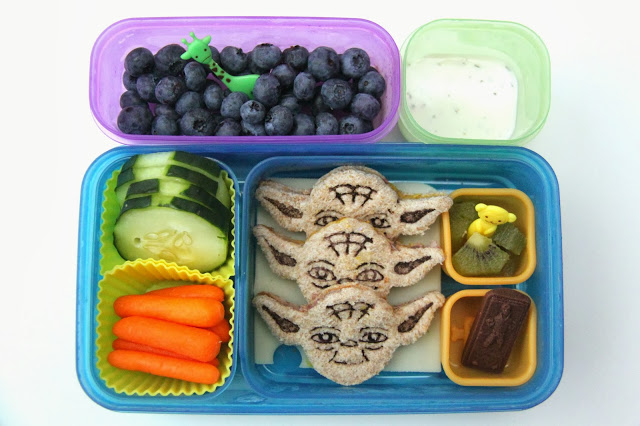 Lunch 2: Blueberries with a mini giraffe fork, cucumbers and baby carrots with ranch dressing, kiwi with a monkey pick, Yoda ham sandwiches (using these cookie cutters) on top of a slice of swiss cheese (as requested by Noah!), and a Han Solo in chocolate carbonite (mold found here).
Lunch 3: Goldfish, kiwi with a mini kitty fork, blueberries with a mini kitty fork, flower shaped blueberry jam sandwiches, kitty cat molded cups with raisins and a hershey kiss.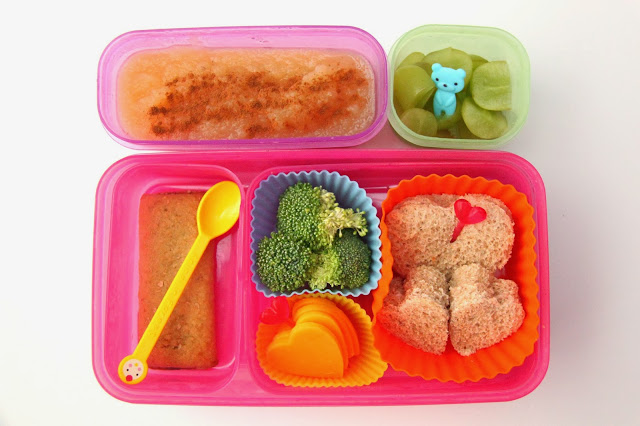 Lunch 4: Applesauce with cinnamon, grape slices with a bear pick, blueberry breakfast bar from Trader Joe's, raw broccoli, heart shaped cheddar cheese slices, and heart shaped turkey sandwich.
Lunch 5: Ham roll-ups with animal picks, baby carrots, heart shaped cheddar cheese slices, orange slices with a mini kitty fork, and Enjoy Life! mini chocolate chips in a mini heart shaped silicone mold.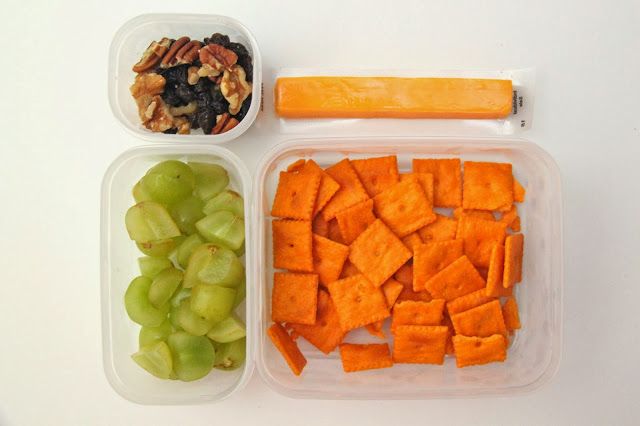 Lunch 6: This was one of Ellie and Oliver's lunches last week that we ate at the park! Sliced grapes, Annie's Cheddar Squares, a cheddar cheese stick, and trail mix made with raw pecans, walnuts, raisins, and dried blueberries.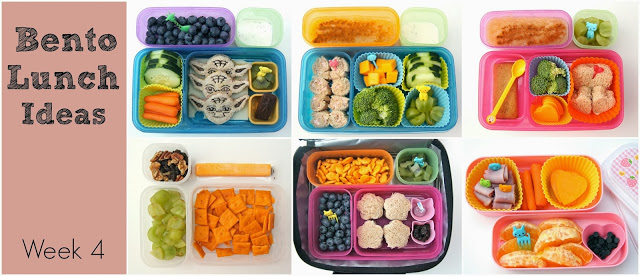 And to sum it all up again, in case you need to pin this to Pinterest, here's another bento meal collage, horizontal-style.
Hope these help inspire you to make some fun Bento lunches this week!!! 
Thanks for stopping by today!
XOXO