Isn't there just something about a warm and cozy blanket that makes you feel loved when you wrap yourself up in it! We are a blanket loving house and have them in baskets everywhere…the family room, the 3 season room, and piles in the bedrooms of each child. To me, the best kind of blankets are the ones made by hand…whether they were made by me, my kids, or even by someone else that found their way to our home via a thrift store or flea market. One of my favorite kinds of quick blankets to make are these fun Braided Edge Fleece Blankets. Similar in the beginning steps to those popular fleece tie-knot blankets you see everywhere but, in my opinion, these are so much prettier because of that braided edge!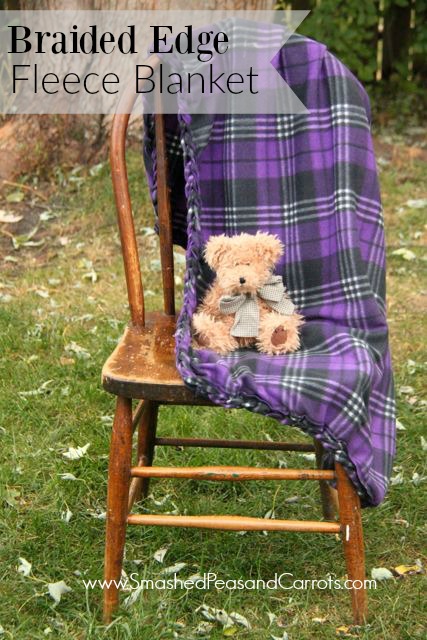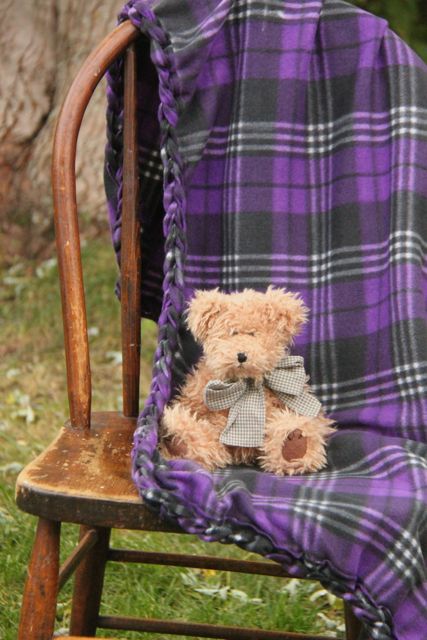 How gorgeous is that braided edge? It looks so fancy doesn't it?
Well, let me let you in on a little secret…they are super easy to make! You can make bunches of these while watching Netflix, you barely have to think, pinky swear!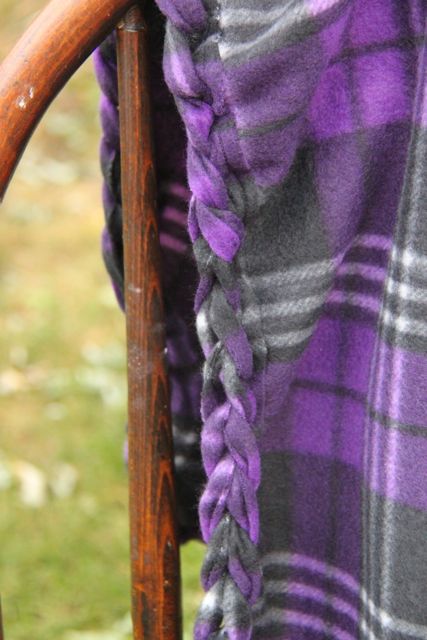 Here is what you will need to make your very own Braided Edge Fleece Blanket:
1.5-2 yards of fleece
scissors
self-healing mat
hot glue gun (or needle and thread)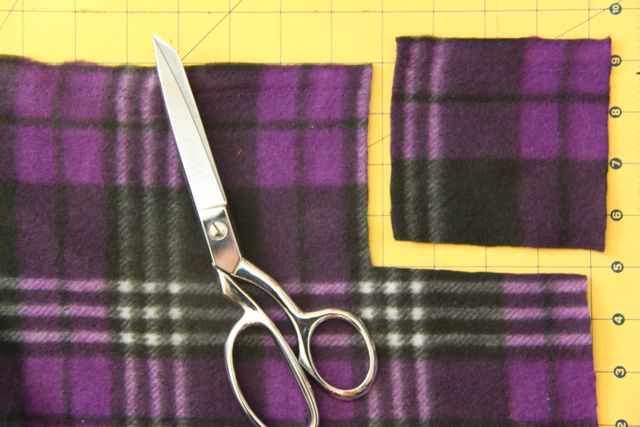 First thing you will need to do is square off the yardage of fleece you bought, then cut off a 4 inch square at each corner.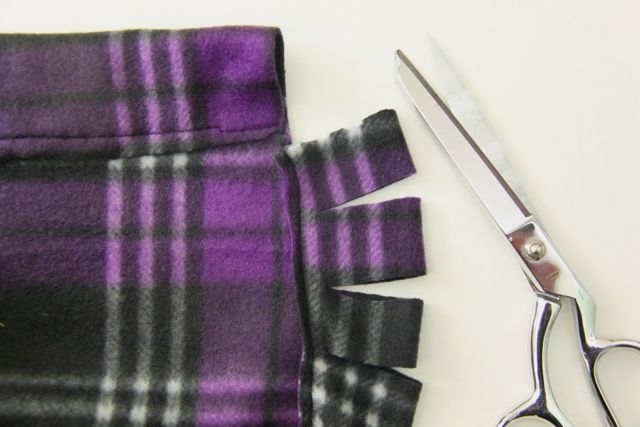 Then, fold over each side 2 inches and sew in place using a 1/4 seam allowance. You will now have a long tube on each side of your blanket. Next, make 3/4-1 inch cuts into each tube making loops. Be sure not to cut the seam you just sewed in place.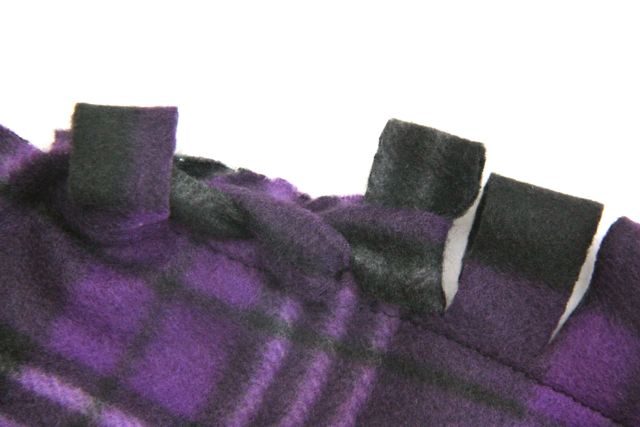 Next, starting anywhere on the blanket, you can take one loop (on the right) and pull it through the loop next to it on the left.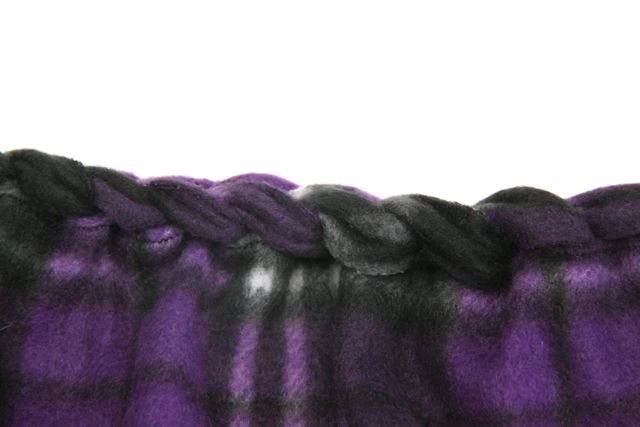 Continue doing this all around the blanket making a braid along the edge as you go.

When you get to the last loop, pull it through as much as you can (fleece has some stretch!) and then fold it over.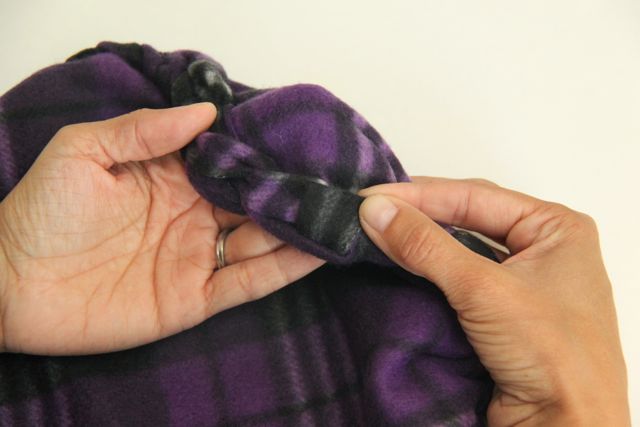 You can see a bit more clearly here how you would fold that last black/grey loop over (the loop folded over is in my right hand). Then hand sew it into place with a needle and thread or attach with a hot glue gun.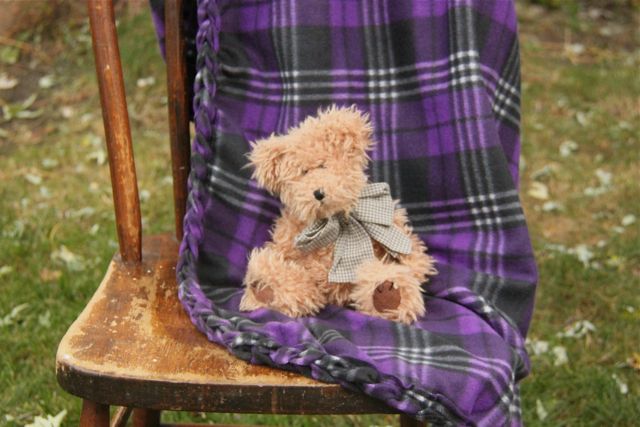 And there you go! A cute and pretty simple to make Braided Edge Fleece Blanket!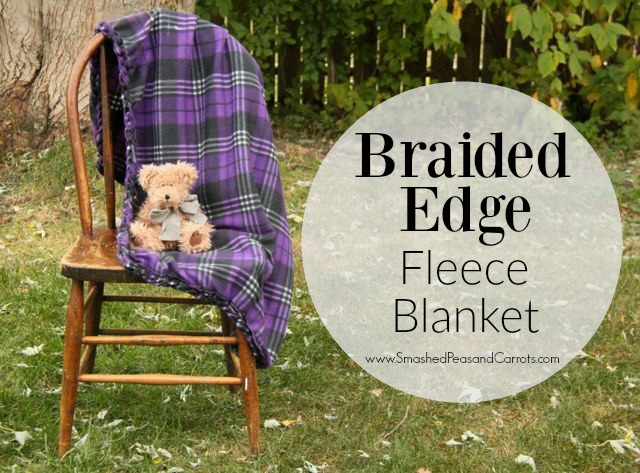 And thanks to Kimbo from A Girl And A Glue Gun, this cozy blanket can go to a great cause. She emailed me not long ago about #LukesLoves which is a blanket drive that collects blankets for Project Linus in memory of a sweet little boy named Luke.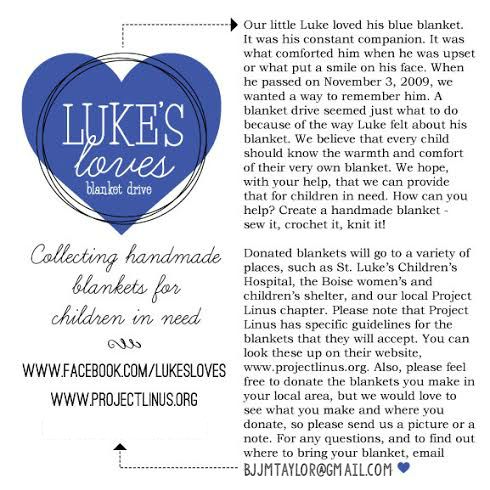 If you would like to participate in this wonderful organization there are chapters all over and if you want to save on shipping you can find a location near you to drop off your blanket here: http://www.projectlinus.org/volunteer/)
or you can send them to Project Linus here:
ATTN: Project Linus
4552 Independence
Chubbuck, ID 83202
Thanks for stopping by today and letting me share about this wonderful blanket drive!
Love,
Maggie