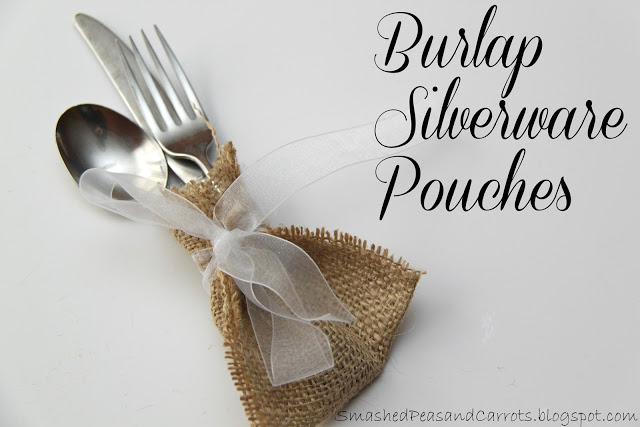 Need a cute way to present your silverware at your Christmas Day dinner this year…or really for any event or party for that matter!  These little burlap pouches are so simple to make and such a lovely way to liven up your place settings instead of using the standard Emily Post set up.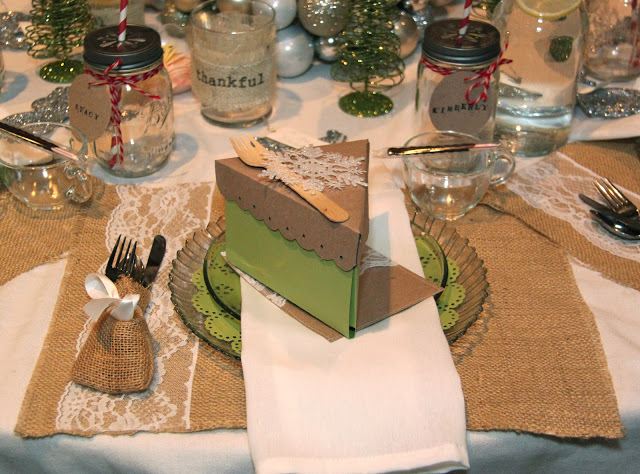 I made a a bunch of these sweet little pouches for our
Ladies Advent Tea
table (see more on that
here!
) The burlap was great for adding another element of rustic charm to our table and the organza ribbon tied around each pouch offered just the right touch of softness to balance out each place setting.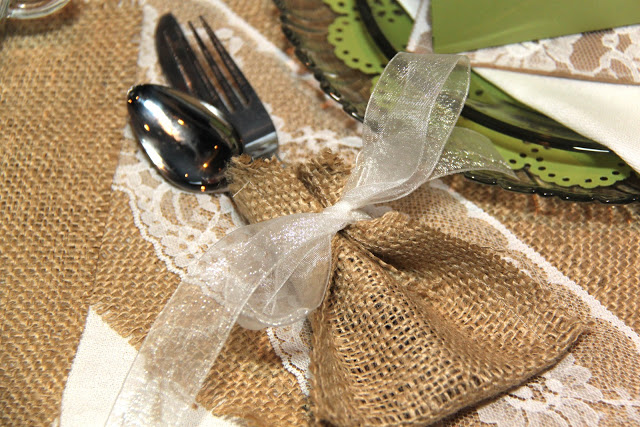 Burlap Silverware Pouches
1/3 yard of burlap (makes 8 pouches)
rotary cutter and mat
sewing machine and coordinating thread
spool of organza ribbon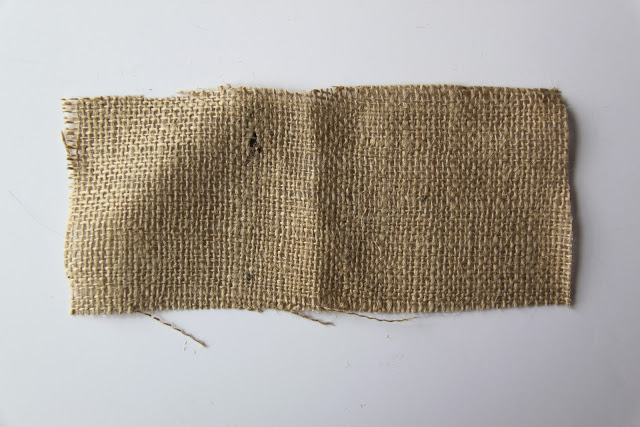 First off cut 8 (or more if you need it!) pieces of burlap sized 4 x 9 inches.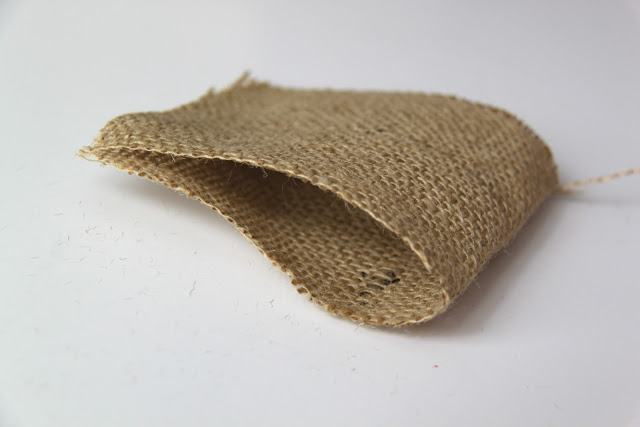 Fold each piece of burlap in half like so. Note that you may want to double check that your silverware fits in it the way you like before you cut into your burlap too much.  I'm assuming most silverware is pretty standard in size but there might be a few antique sets that may be smaller in size.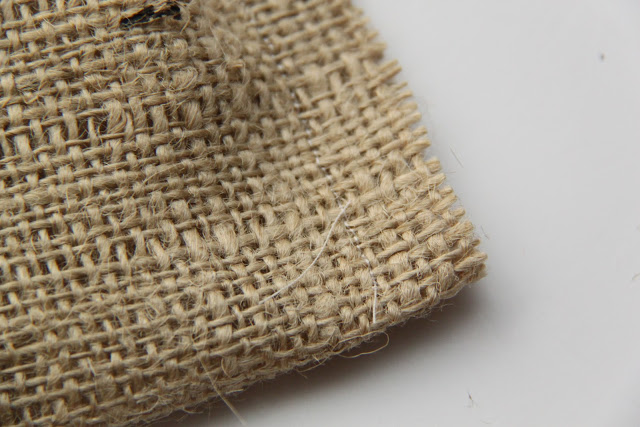 Then just sew along each side (leaving the bottom the fold) using a 1/4 inch seam allowance.
Then cut strips of the organza ribbon in long enough lengths that you can make a nice-sized bow.  Fill the pouch with your the silverware and then tie the ribbon near the top 1/3 of the pouch….easy peasy!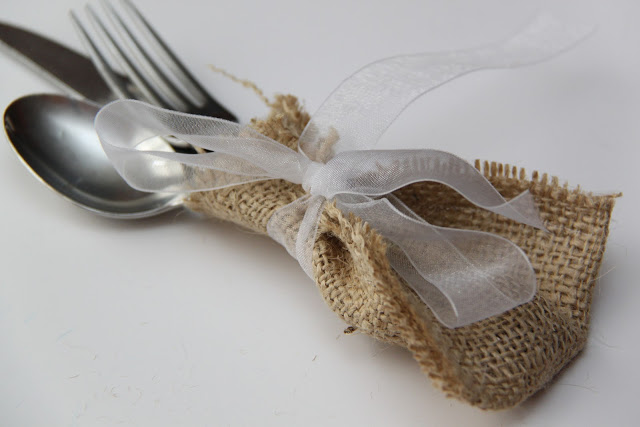 Pretty. Simple. Rustic.
LOVE!
Thanks for stopping by today!
XOXO,