With only a few more days until Christmas, it is now crunch time in the gifts department. But I've got your back! If you are in need of a fun Christmas gift idea for your neighbor, coach, teacher, friend, or even a family member may I suggest this super cute and totally adorable Christmas Cookie Party In a Box Gift Idea! The best thing about this gift is that you are gifting everything your recipient needs to have a fun day baking and decorating cookies in their kitchen..cookie cutters, sprinkles, icing, and hot cocoa mix included, hooray!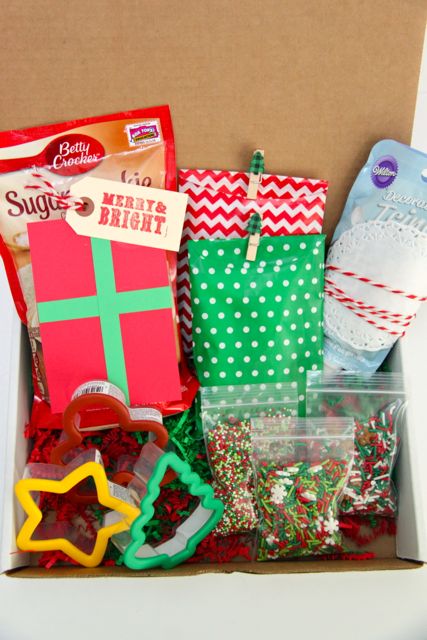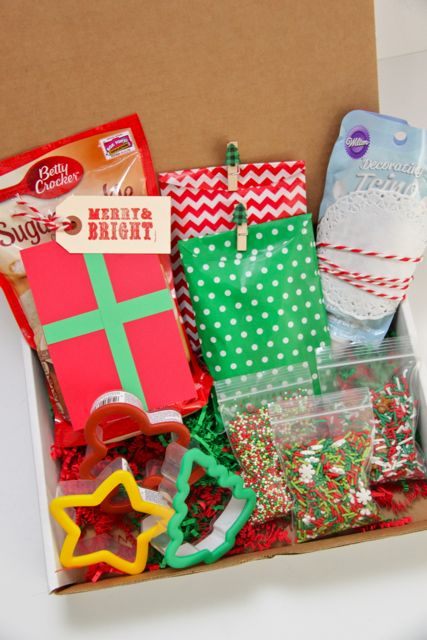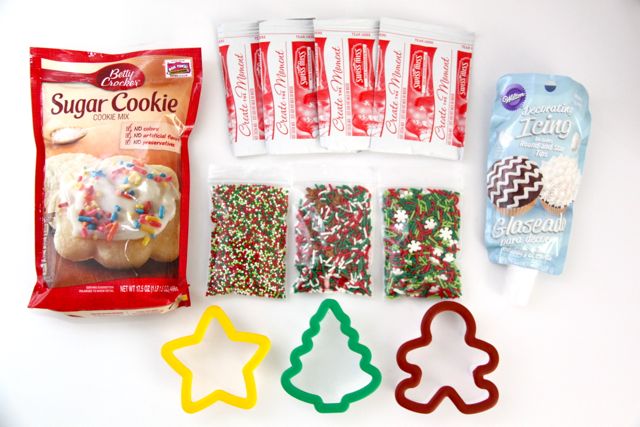 To make your own Christmas Cookie Party in  Box Gift just pick up the following on your next trip to the market:
Sugar cookie mix
Icing pouch
Sprinkles
Hot Cocoa
Cookie Cutters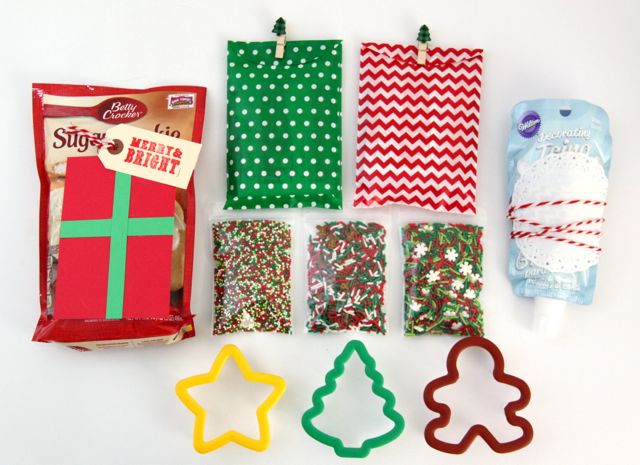 I packaged all the goodies up in cute little bags and made a little present out of card stock with a tag that says, "merry & bright" because I can never leave well enough alone! 😉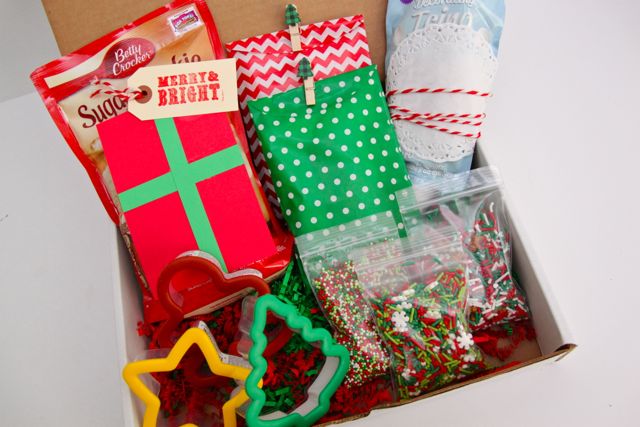 Then I placed everything in a box with some red and green crinkle paper and out they went to the post office!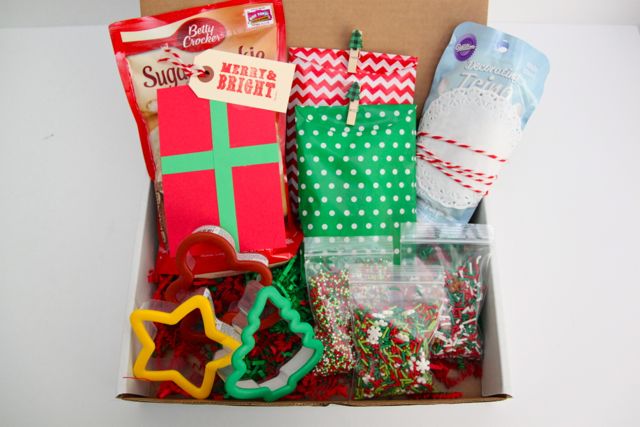 Easy peasy quick Christmas gift idea…ready in no time flat!
Happy holidays to you and yours!!!
Thanks for stopping by today!
Love,
Maggie