Two weeks in and I'm still going strong with my New Year's organizing and de-cluttering goals, how about you?  Also on my goal list is to try really hard to finish up my UFO's, not sure if I'll ever cross off that entire list but it's worth giving the 'ol college try.  I have to admit that I'm a little shocked my energy hasn't fizzled out yet 🙂  Maybe it's the fact that we have been having an uncharacteristically warm winter this year here in Chicago, barely any snow!  Today it's even in the 60's!!!  I just can't believe it.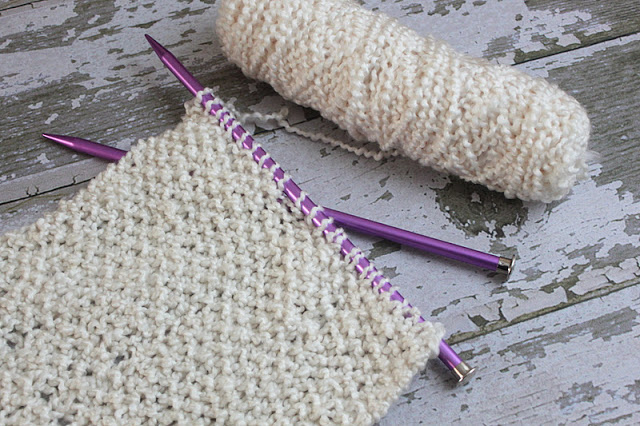 This morning I found this unfinished project hidden amongst the piles and piles of craft and fabric fun (remember that
 photo of my studio I shared on Facebook
?) my sewing studio seemed to somehow have eaten in the last three months.  I think I started it back in September.  Tonight, I'm going to try to get most of it done once the kids are in bed…wish me luck!  
We'll speak soon!  
Thanks for stopping by.
XOXO,