In preschool this week they celebrated Eloise's half birthday since she has a summer birthday and can't celebrate her real one during the school year. I'm totally not one of those parents who likes to send in a bag full of candy and trinkets so when I saw these fun stackable crayons at Target I thought they would be perfect…something fun yet use-able and not crazy expensive. Can I get a 'hooray' for finding something that aligned with my need to not buy junk that just gets thrown away! I created a fun Colorful Crayon Birthday Tag Printable to go along with the crayons that even allows room for her cute little signature. Oh my, the adorableness of it…I die. Her writing is just so so precious.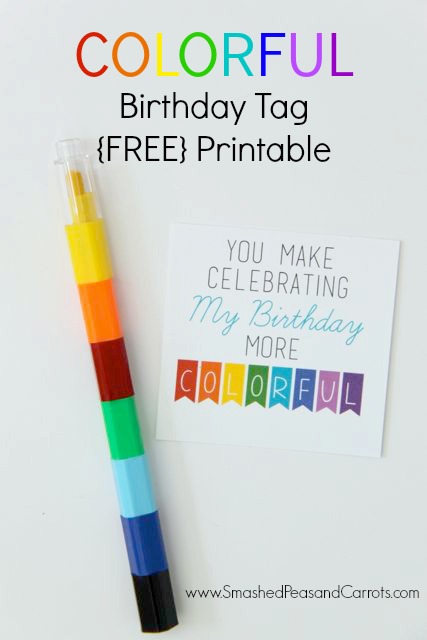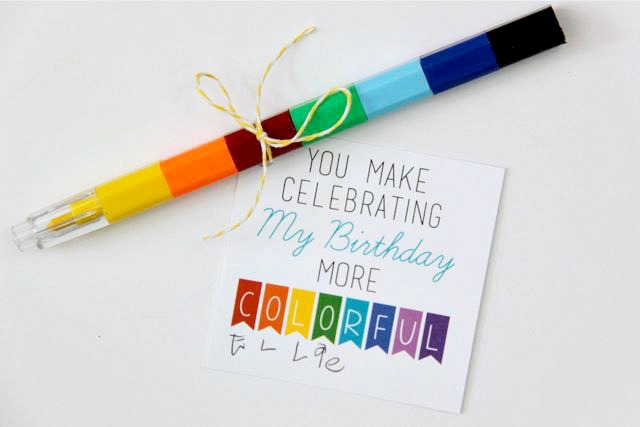 Are you not dying over how she dots her 'i's' with a circle? She thought of that one all in her own sweet little precious head.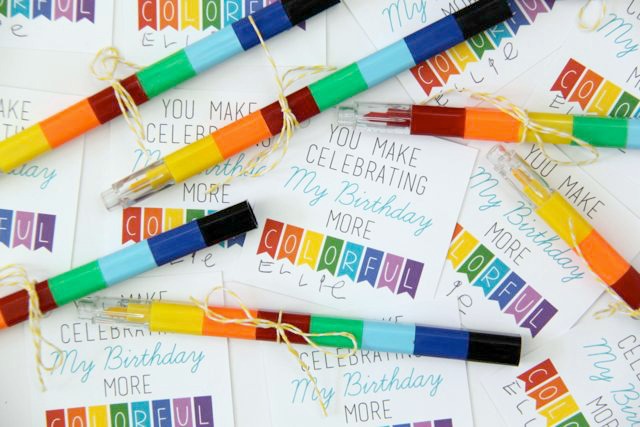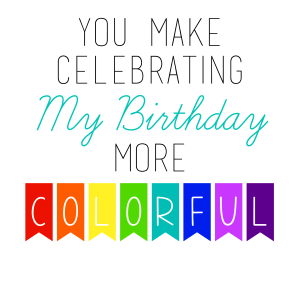 The tags print 12 to a sheet. Just print them off on an 8.5″ x 11″ piece of heavy card stock and cut apart. There is ample room at the bottom for a child's name too! You can find the FREE printable here:
"Colorful" Rainbow Birthday Tag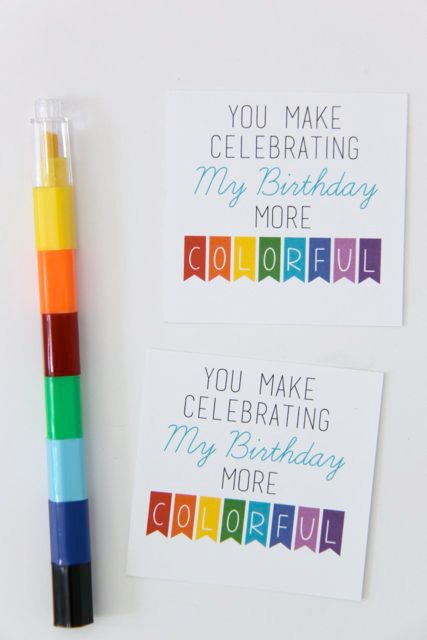 You can punch a hole at the top corner and tie it to the favor with twine or string. If you are giving out actual boxes of crayons you could just tape or glue the tag write on top of the box. It should fit perfectly!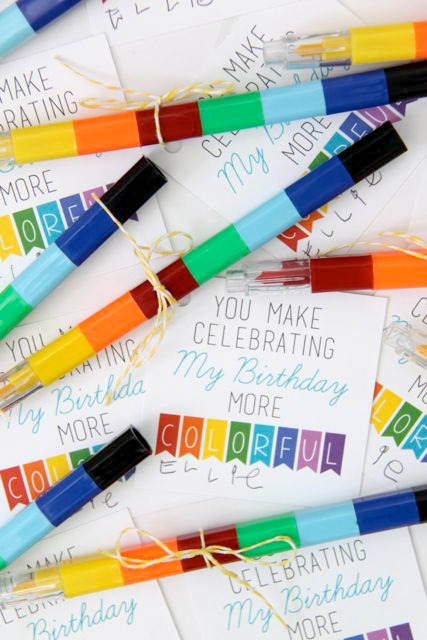 Enjoy these free printable tags for your next Rainbow, Unicorn, Painting, Crayon, etc party! The theme is endless isn't it!!!
Thanks for stopping by today!
Love,
Maggie