Thank you to Dr. Oetker USA LLC for sponsoring this post. Visit the store locator to find Virtuoso Pizza by Dr. Oetker in a retailer near you!
The most adorable way to serve up pizza for lunch is with this Cookie Cutter Mini Pizza Bento Lunch idea! Your kids will love it!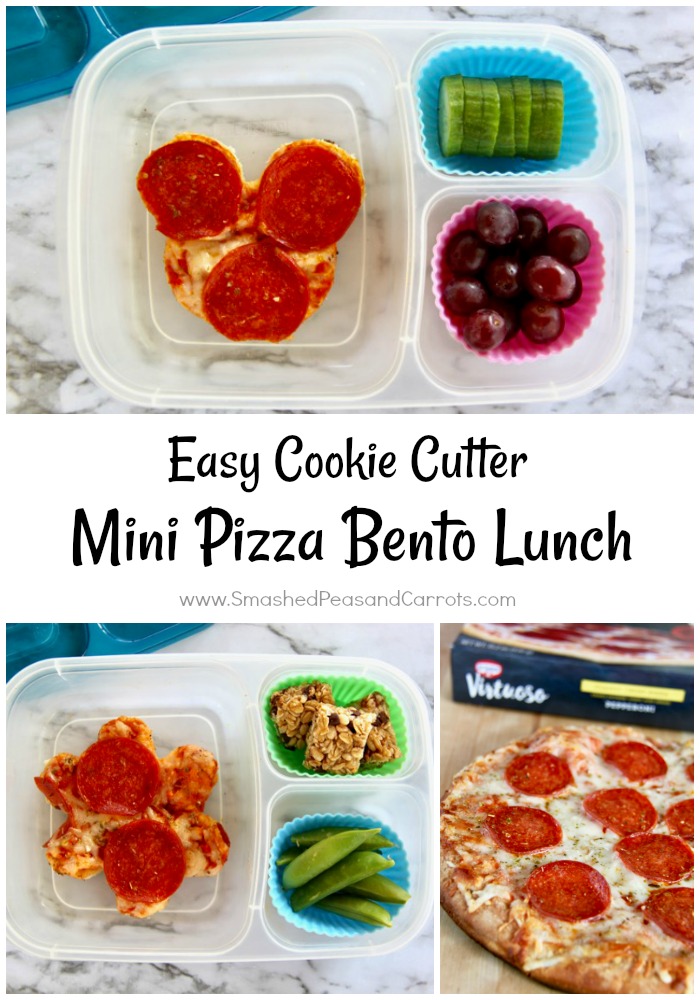 With school starting back up again, we all have to start asking that age old question, "What are you bringing for lunch tomorrow?" Am I right? And then doing the school lunch making hustle! With four lunches to be made in our house every night, we assembly line as much as we can and I feel like in just the few weeks my kids have been in school we have a pretty good system going for us already! Now, I gotta say that sometimes the easiest lunches to make can be just putting a bento box of leftovers together…especially when pizza was on the dinner menu, who can say not to that?! Since my kids love pizza, putting leftovers in their lunch is a total no-brainer.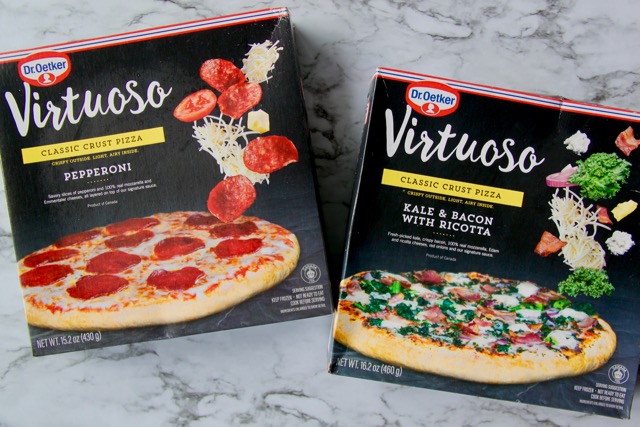 Cookie Cutter Mini Pizza Bento Lunch
We were excited to try out the Virtuoso Pizza Classic Crust by Dr. Oetker which launched earlier in 2017. This is a new product line for the brand which previously only had the Thin + Crispy pizzas. Classic Crust is a thicker crust that is crispy on the outside and light and airy on the inside, and is topped with their signature sauce and a delicious amount of fresh-picked vegetables, flavorful meats and yummy cheeses. What I like the most about this brand? It's so easy to prepare. I just placed them in the oven preheated to 425°F and waited just under 15 minutes to start smelling the fresh flavors. By the time I pulled the pizza out of the oven, I truly forgot that it was ever frozen!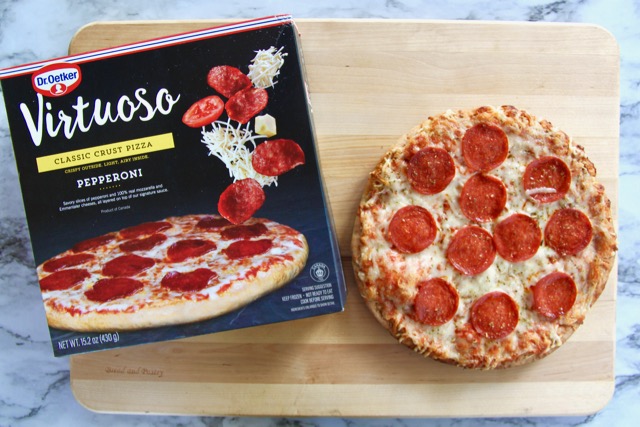 I picked up two varieties of Virtuoso Classic Crust at our local Jewel-Osco:
Pepperoni: Savory slices of pepperoni, 100% real mozzarella and Emmentaler cheeses, and our signature sauce.
Kale & Bacon with Ricotta : A mouthwatering combination of fresh-picked kale, crispy bacon, unique blend of 100% real cheeses, red onions, 100% real mozzarella cheese and our signature sauce.
Which are both amazingly delicious! That Kale & Bacon Ricotta had me at hello!!!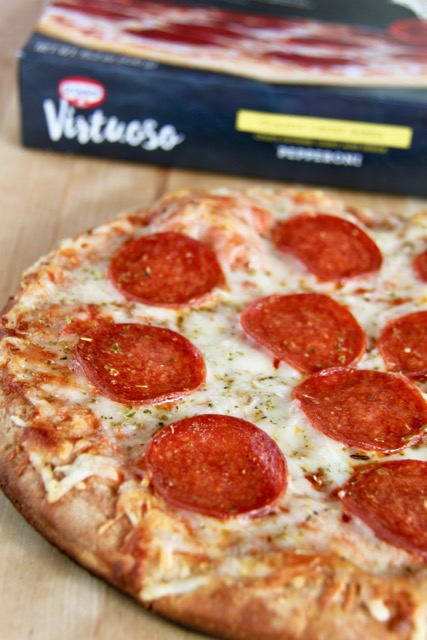 Instead of just cutting up slices of pizza for my kids' lunches, I thought it would be fun to get out my trusty cookie cutters (my Mickey Mouse cookie cutter is a definite favorite with all my kids!) It's all about the presentation, you know!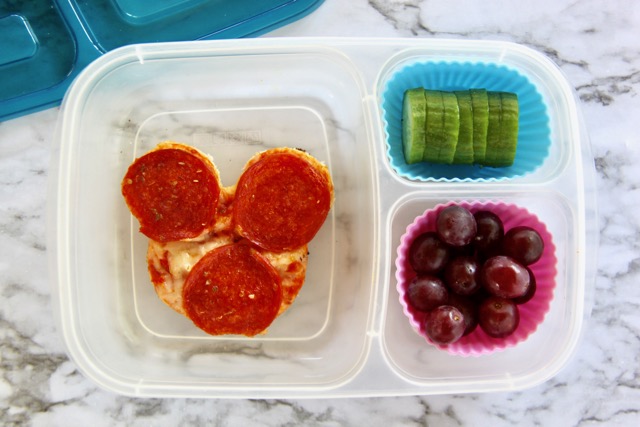 We made this cute little Mickey pizza with sliced cucumber and grapes for one of my little ones! Those are some well place pepperoni aren't they?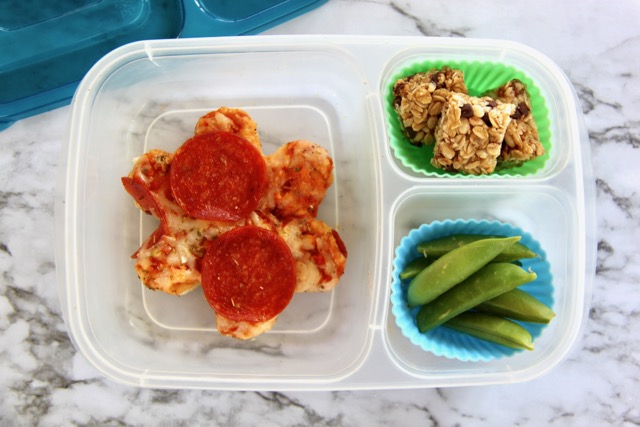 And guess who wanted a flower-shaped pizza slice in her lunch? Along with a sliced granola bar and snow peas! This bento box is so cute!!!
Virtuoso Classic Crust pizza by Dr. Oetker is currently available in five new varieties: Kale & Bacon with Ricotta, Margherita, Mediterranean Style Chicken, Pepperoni and Vegetable & Goat Cheese. You can check the Virtuoso store locator to see where you can find Classic Crust (or Thin & Crispy) near you. For the latest updates, follow Virtuoso on Facebook or Instagram.
For more delicious and easy recipes and craft ideas please LIKE Smashed Peas and Carrots on Facebook or follow me on Instagram or Pinterest for more great ideas!
You can also find more great posts like this one here:
Thanks for stopping by today!
Love,
Maggie
SaveSaveSaveSave
This is a sponsored post on behalf of Dr. Oetker USA LLC. I received compensation for this post, however all opinions stated are my own.
SaveSave