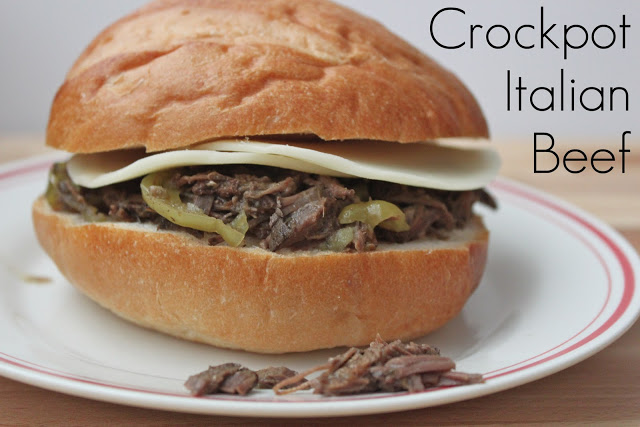 It's that time of year…my crockpot is taking up valuable real estate space on my countertops once again, yours too? 🙂  If you are looking for a quick and hearty dinner tonight, this weekend, or even for your menu next week I've got the perfect dish for you.  I received this recipe from a very sweet momma from my Mops group, thank you Michelle!  She brought our family this meal after we had Eloise last summer (along with the recipe) and it has quickly become a family favorite.  The leftovers alone are reason enough for making this dish, I pinky swear you will love it.
Crockpot Italian Beef
Ingredients
1 3-5 lb pot roast
1 jar peperocinis including the juice
1 packet dry Italian dressing mix
1 can beef broth
1 tbsp Italian herb seasoning
1 tsp garlic powder
Instructions
Place all ingredients in your crockpot and cook on low for 6-8 hours.
Shred the meat and serve on toasted bread rolls with provolone cheese.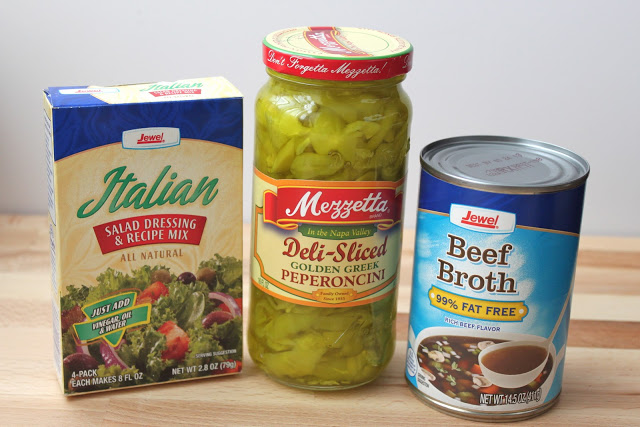 Take one packet of dry Italian dressing mix, a jar of peperoncini (hot or mild depending on how you like your food) and a can of beef broth and place in your crockpot with a 3-5 pound roast.  You could use a chuck roast, pot roast, arm roast, etc, etc…they are all great!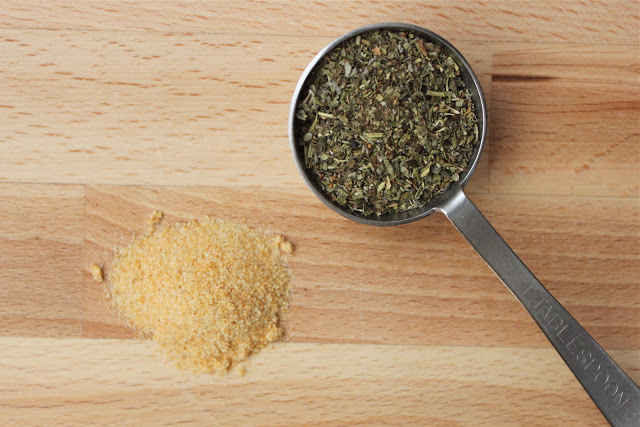 Then add in 1 tablespoon of Italian seasoning and 1 teaspoon of garlic powder.
Place the lid back on your crockpot and cook on low for 6-8 hours.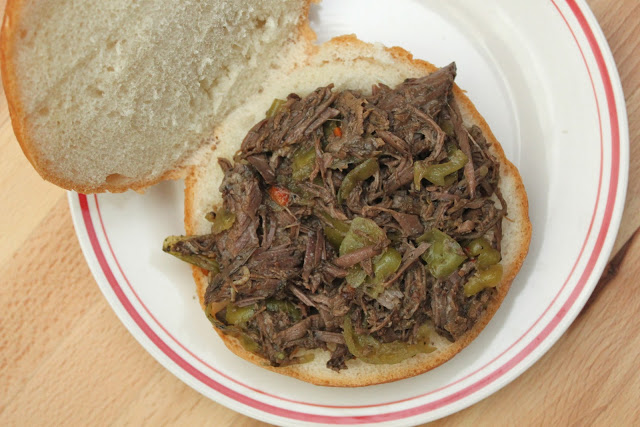 Then shred your beef and serve on bread rolls…toasted if you are not in a hurry!
Add some provolone cheese and you've got a delicious meal for you family with hardly any time spent in the kitchen, woot woot!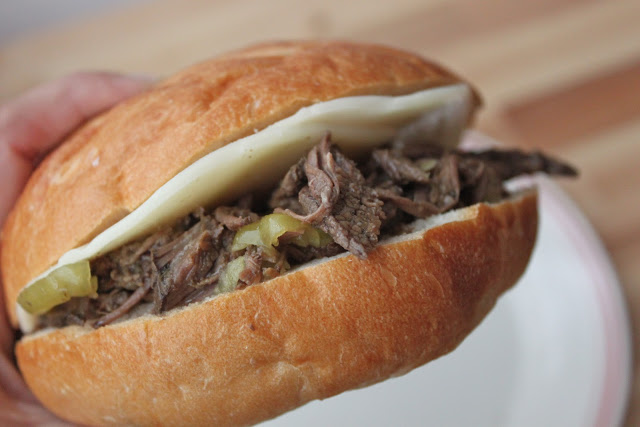 Happy Friday peeps!
XOXO,