If there's one thing you need to know about me, it's that I have an absolute infatuation with Chai Tea! I love the spicy flavor and the warm cinnamon notes. When I was pregnant with Oliver I used to crave Chai Tea Lattes so much that I'd order one or two a week. Nowadays it's a real treat for me to get a Chai Tea Latte…they are so darn pricey (whhhhyyyy!???) Well, I've done my addiction one better by creating this amazingly delicious Dairy Free Chai Tea Smoothie recipe. It is sooo good, is super easy to make, and tastes amazing! Even my kids will agree that this is one of the best Smoothie Recipes in my vault! This smoothie is not only protein packed but will knock those chai tea cravings right out of the park because it's made with real Chai Tea, oh yeah! (affiliate links present)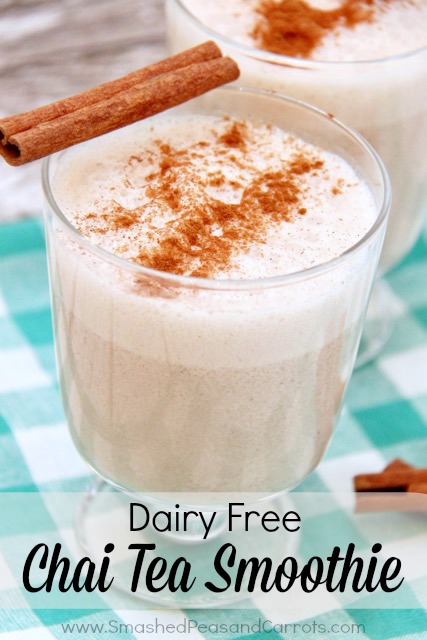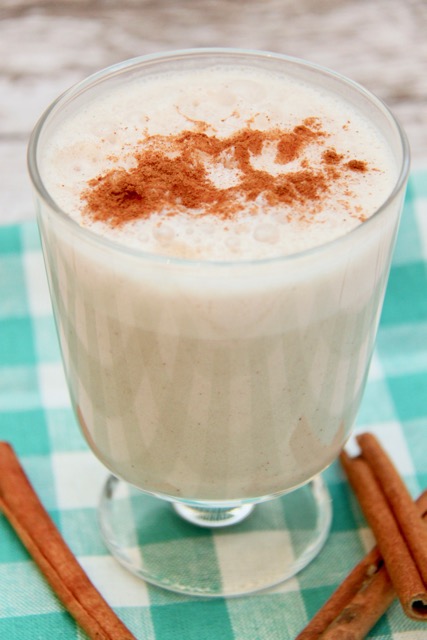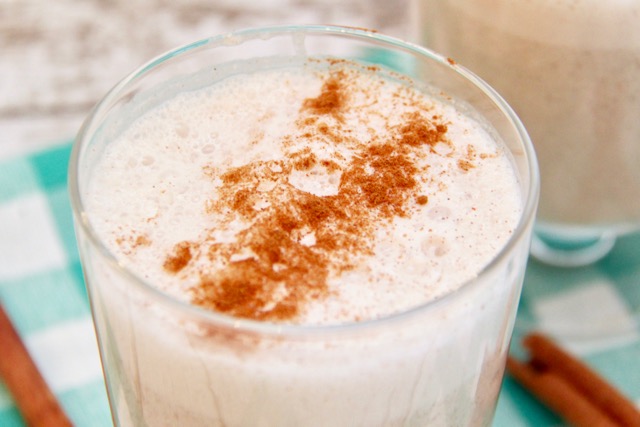 I love making this smoothie on the mornings I'm not up early and headed to the gym. That way I can savor every last bit of chai tea goodness. Good to the last drop, right?! 🙂 I love using fresh brewed chai to make this Dairy Free Chai Tea Smoothie and can I tell you the best thing we bought ourselves for Christmas was this awesome Electric Tea Kettle. It heats up the water soooo fast which makes enjoying your cuppa tea even quicker!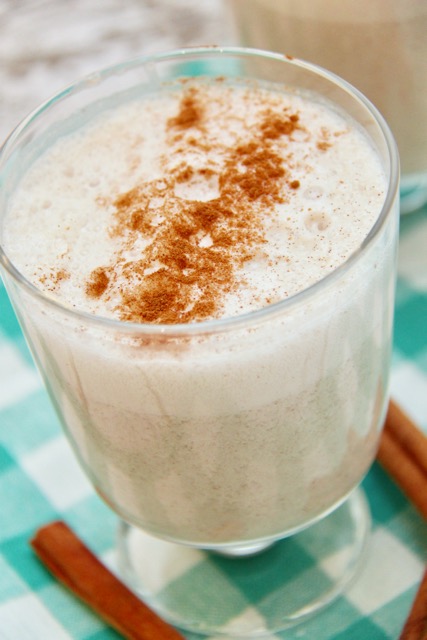 Dairy Free Chai Tea Smoothie
Dairy Free Chai Tea Smoothie
Ingredients
½ cup dairy free milk (like almond, cashew, coconut, or soy milk)
1 5.3 oz container of dairy free almond yogurt (may also use cashew, coconut or soy!)
6 oz of strongly brewedchai tea, cooled
1 tsp cinnamon
1 tsp maple syrup or honey, optional if you'd like it a little sweeter
1 cup ice
Instructions
Add all ingredients into a blender and blend until smooth.
Serve immediately.
May add a sprinkle of cinnamon over top.
Enjoy!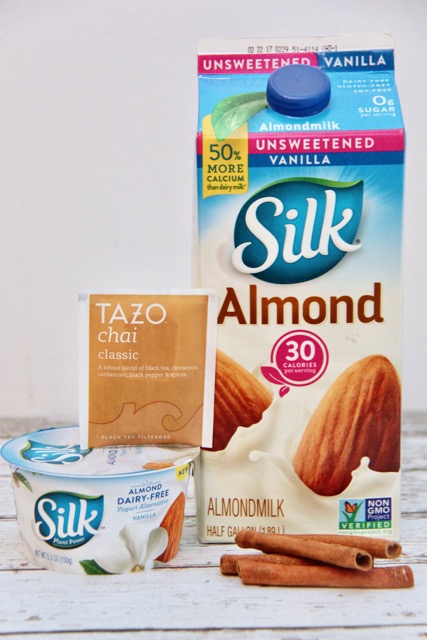 I love how Silk has come out with so many good dairy free alternatives for milk and yogurt! We are big fans of dairy free in our house!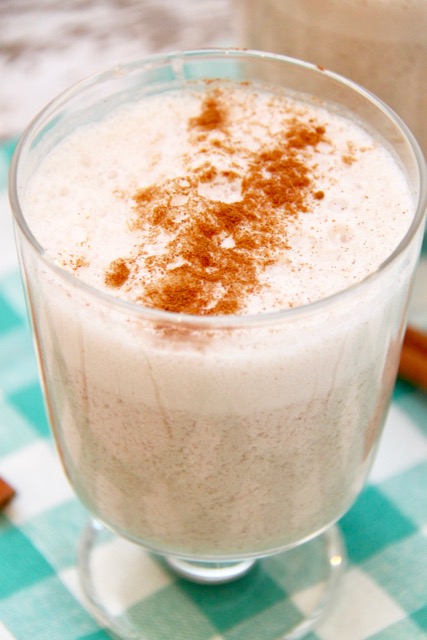 And like all my smoothies, this one couldn't be easier to make! Just blend together, any type of dairy free milk and dairy free yogurt…we are partial to the almond or coconut varieties at the moment…some cooled strongly brewed chai tea, cinnamon, and ice.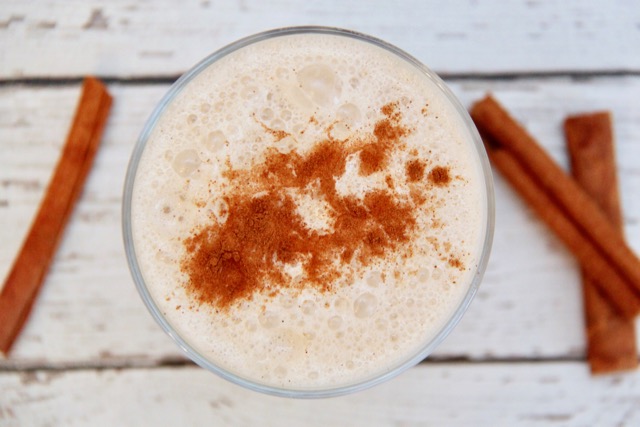 And in seconds, you have this amazing Dairy Free Chai Tea Smoothie….yum!!!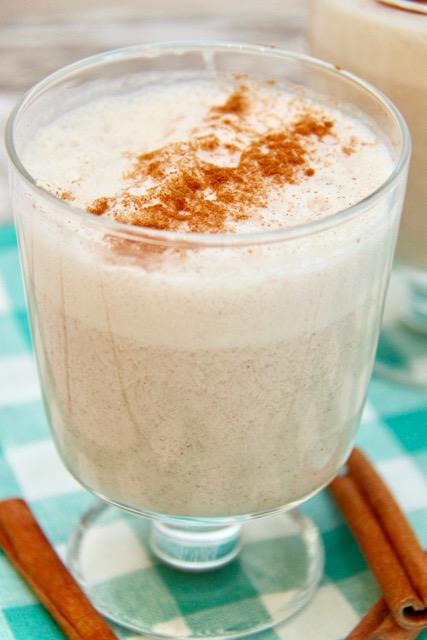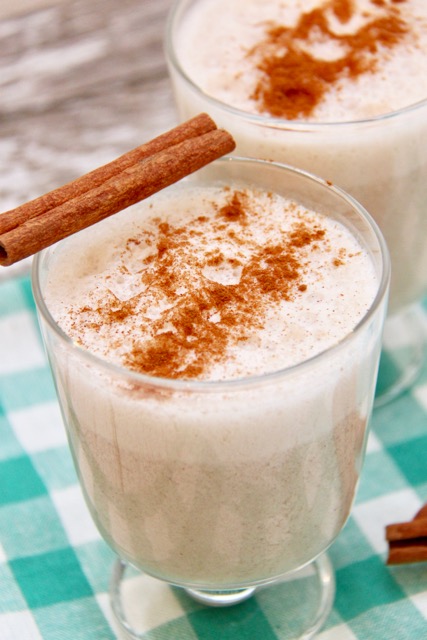 If you are looking for more delicious and good for you smoothie recipes, you may want to try my
Orange Julius Power Smoothie
or my
All Natural Cough Remedy Smoothie
!
For more delicious and easy recipes please LIKE Smashed Peas and Carrots on Facebook or follow me on Instagram or Pinterest for more great ideas!
Thanks for stopping by today!
Love,
Maggie