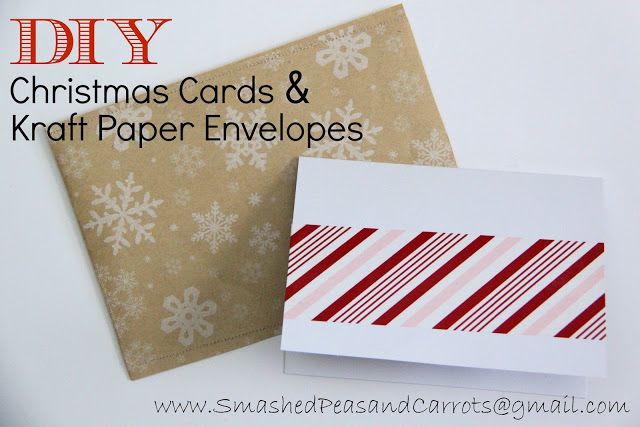 Today I wanted to share with you an easy way to create your very own holiday cards.  Maybe you need some simple yet festive blank cards on hand for Thank Yous?  Or how great would these be to write a little note and add a gift card for all the hard-working teachers out there…postal workers, the newspaper delivery person, or any deliver person for that matter!
The kind people over at
Martha Stewart Home Office with Avery
came up with quite the supply of fun holiday decorating and organizational goodies just perfect for this time of year.  I know I've shared about these product before but can I just show you the amazing line Martha's team designed and Avery created?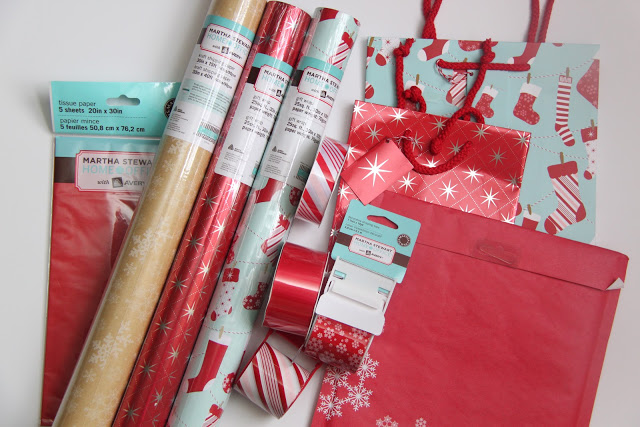 Wrapping/Shipping paper in so many fun designs, gift bags in lots of different sizes, tissue paper, ribbons and shipping tapes in pretty holiday colors.  They even decked out bubble mailers too!
The
Martha Stewart Home Office with Avery
line (sold exclusively at Staples!) also has mailing labels, gift tags, and pretty holiday stickers that would look so cute on your Christmas card this year!  Aren't they great?  The labels come in all sorts of sizes and can run through your printer for a more professional look.
To make the DIY Christmas Cards and Kraft Paper Envelopes you will need:
1 roll of Martha Stewart Home Office with Avery Kraft Shipping Paper
1 roll of Martha Stewart Home Office with Avery Decorative Shipping Tape
1 pack of Martha Stewart Home Office with Avery Gift Labels
blank note cards
rotary cutter and mat
sewing machine and coordinating thread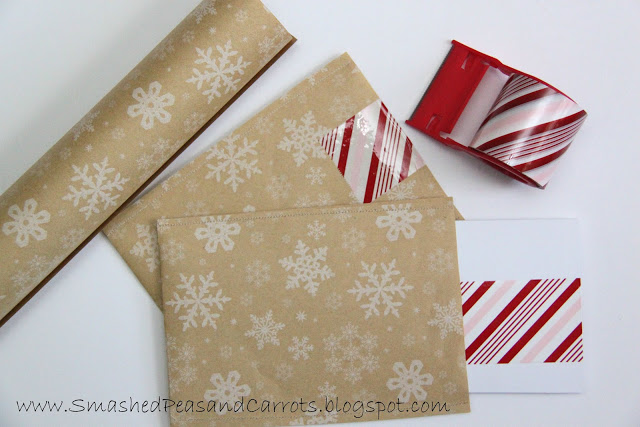 I used 4×5 inch blank notecards so I cut pieces of Kraft paper to measure 4.5×11 inches.  Fold each piece of Kraft paper in half and sew down the two longer sides using a 1/4″ seam allowance.
To make the cards, I placed a strip of the decorative tape near the bottom of the front of the blank card, leaving about 1/2 inch white space.
You could use the coordinating gift labels on the outside of the envelopes or just handwrite the name of the recipient.  I used the decorative packing tape to close the open edge of the envelope for a nice coordinated look 🙂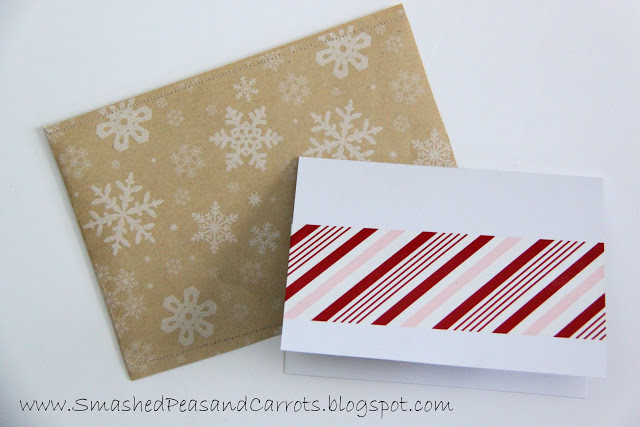 I just adore this holiday line from Martha, as always her products are top notch!  I love how well everything coordinates, she really does make gift giving so easy.  And like most of Martha Stewart's products, there are always so many uses for each item she designs…I love that!
I hope you make a few of these this holiday season, they are too easy not to whip up a few!
*Martha Stewart Home Office with Avery and it's partner, Red Sky PR, offered these products to me for my review.  My opinion is honest and was not paid for, I just really love these products!
XOXO

** I have been compensated for this post. However, all opinions are truthful and my own.  This post contains paid links.