These easy to make DIY Martini Markers are a super stylish way to identify each guests' martini glass at your next party!
You guys are seriously going to love today's easy peasy craft! It will be especially helpful at your next Girls Night Out…or should I say Girls Night In? I'm going to show you how to make the cutest, most stylish, and totally on trend DIY Martini Markers to help everyone identify which martini glass is theirs, because we all know what a problem that can be. These couldn't be simpler to make, heck, you could even make them with your girlfriends. Even your least crafty friend will be able to whip out a dozen of these in no time! And being that today is actually National Martini Day…let's get started!!!
DIY Martini Markers
I mean, seriously!!! How cute are these????
To make these Martini Glass Makers you will need the following…
Darice 2 inch Tassels in a variety of colors
Darice 25 mm Endless Hoop Earrings
Embroidery Thread
Embroidery Needle
Scissors
Sewing Weight Thread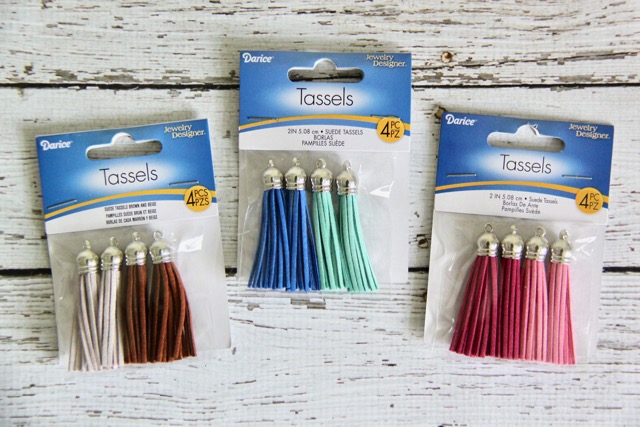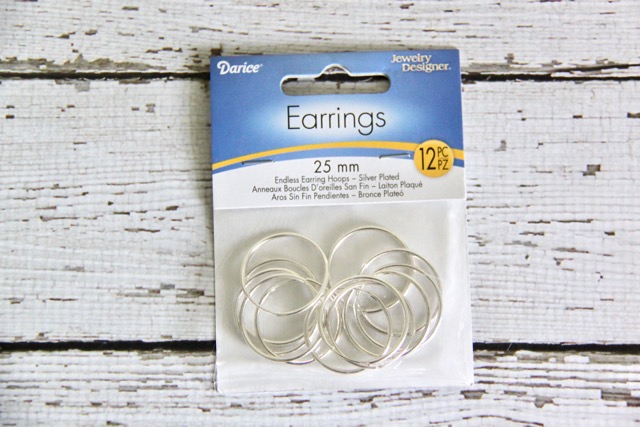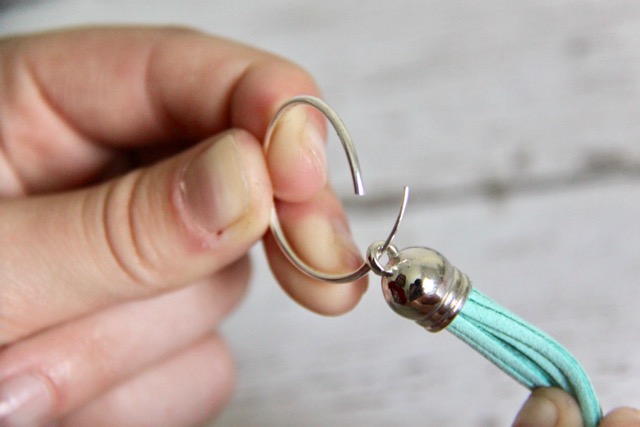 All you are going to do is open up each hoop enough to loop on a tassel and then close the hoop up again.
That's it, truly! I told you that you could make bunches of these in no time at all!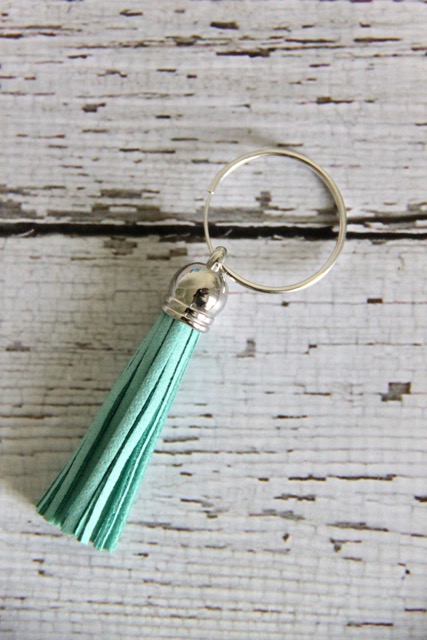 And look how great they look as Martini Glass Markers!!!!
Now juuuust in case you want to embellish these markers a tad. I'm going to show you a super easy way to make itty bitty teeny tiny embroidery floss pom poms that you can thread onto the hoops for extra cuteness.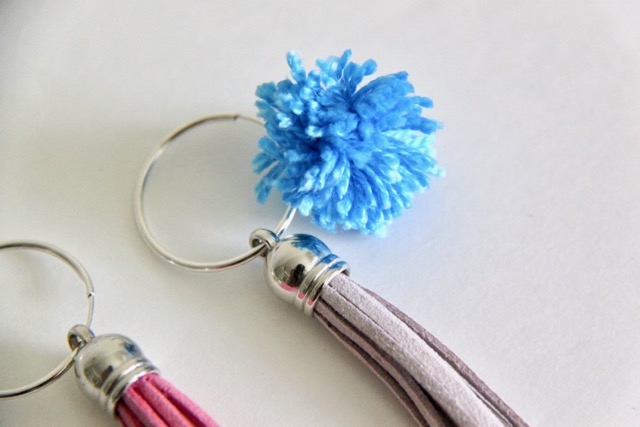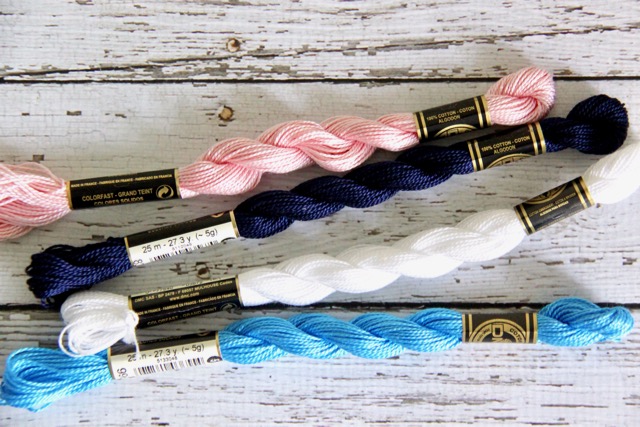 You will need to get this kind of Embroidery floss…bundled exactly like the picture above.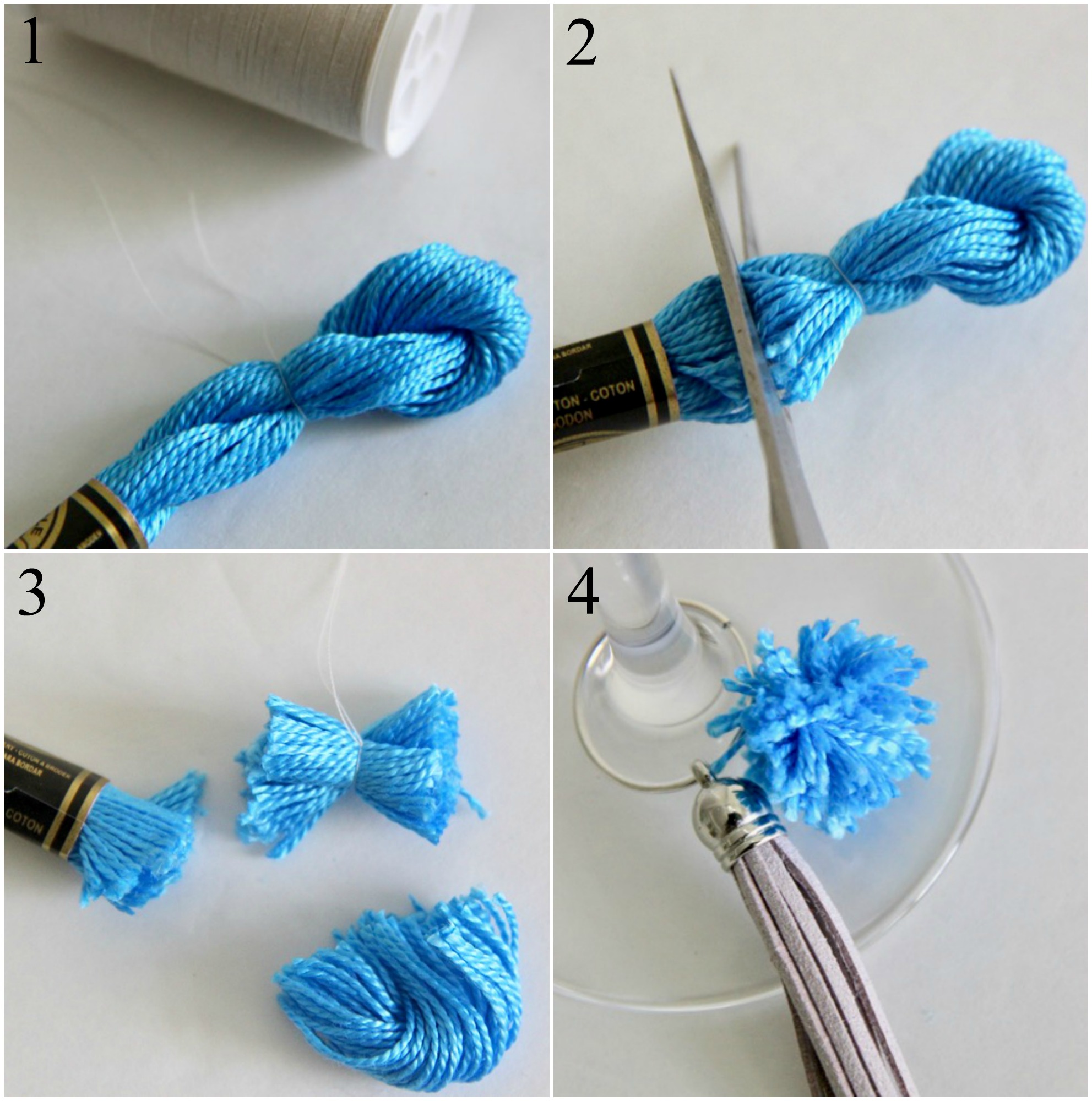 To make the itty bitty teeny tiny pom poms…
Take a 6 inch piece of sewing thread and tie and knot it around a section of the embroidery floss near the looped end.
Then take your scissors and cut the entire section of floss about 1/2 inch from the knotted sewing thread.
Do the same thing on the other side of the knotted sewing thread.
Fluff the ends and cut the floss just like you would do with a yarn pom pom so that no random pieces are longer than others and stick out.Then use the long ends of the sewing thread and tie it on the loop of your previously made martini marker.
There is just something about miniature things…tassels, pom poms, you name it…that I find so darn cute!
I hope you whip up a few of these for National Martini Day today and enjoy a great martini with your friends!
If you like this, you might enjoy these posts from Smashed Peas and Carrots too…
For more delicious and easy recipes and craft ideas please LIKE Smashed Peas and Carrots on Facebook or follow me on Instagram or Pinterest for more great ideas!
Thanks for stopping by today!
Love,
Maggie
This is a sponsored conversation written by me on behalf of Jo-Ann. The opinions and text are all mine.