We love going to the movies. But let's be honest, that can be expensive with four little ones. So the next best thing for us is when we plan for a Family Movie Night. Actually, now that I really stop to think about it, it might be even better than going to the movies because we can all snuggle next to each other with a good movie in our pjs…ahhhh the best!!!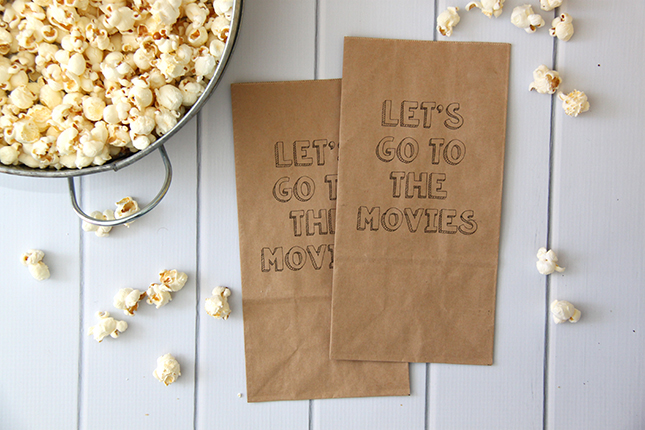 We tend to do different themes with each movie night we host but lately my favorite way to party it up with our littles is to give them each their own popcorn bag filled to the brim with salty, buttery popcorn along with a treat box filled with a few other more healthy goodies a la the kids pack you can get in the movie theater.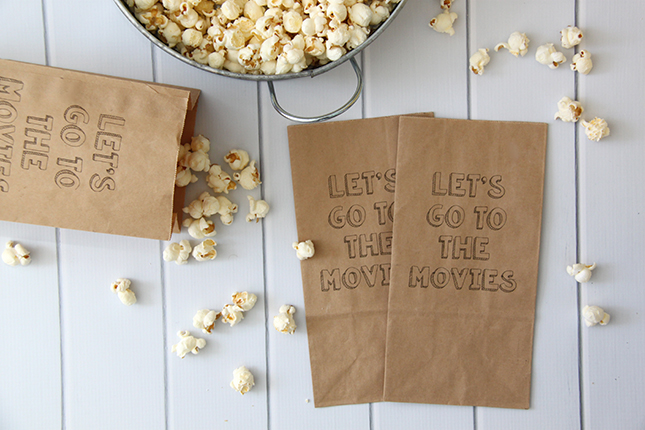 I thought it would be super fun to create a printable for our next movie night popcorn bags as we are planning on watching
Annie
! We just love this movie, have you seen it yet? It's such a great kid-friendly movie with it's feel-good nature and I love how it shares the importance of family and friendship…and who doesn't love that sweet little pup, Sandy! And just like the original movie version, the music is totally sing-along-able…is that a word? 😉 And great for family sing-alongs in the car (yep, we totally do that!)  
Annie
is being released on DVD so you can bring home this movie for your next family night too! Relive the magic with five sing-a-long songs, bloopers, deleted scenes, and more on the Blu-ray Combo pack which is out on March 17, 2015! Here is what is included for your viewing pleasure: 5 sing-a-long tracks Deleted song "Something Was Missing" Bloopers A Day on the Set with Quvenzhane It's a Hard Knock Camp: Auditions and Training Moonquake Lake, on set! Annie Trivia, Tomorrow Around the World Sandy Outtakes Photo Gallery Music Video "You're Never Fully Dressed Without a Smile" The Making of Annie Director's Commentary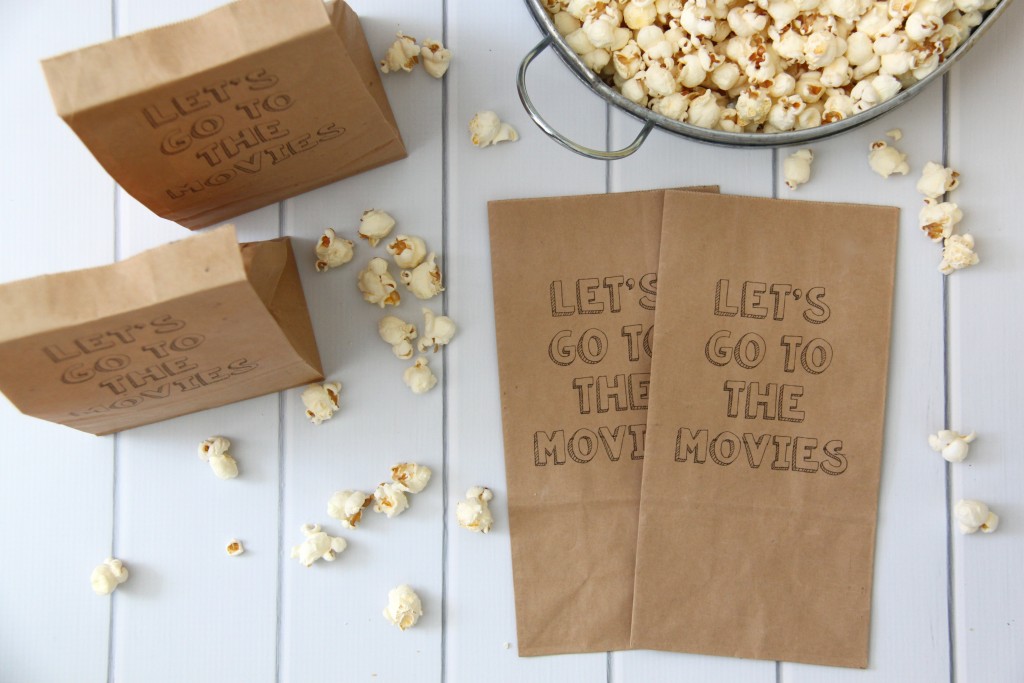 To make your own printable popcorn bags for your family movie night just download the FREE printable here:
Lets Go To The Movies
Before you start, make sure to measure your bags and add the dimensions to your printer settings first and then double check how your printer prints on paper so you place the bags right side up! I also used a strip of washi tape to tape the flap down so it doesn't flip open and get stuck in the printer. These are really super easy to make and such a fun addition to any party or movie night!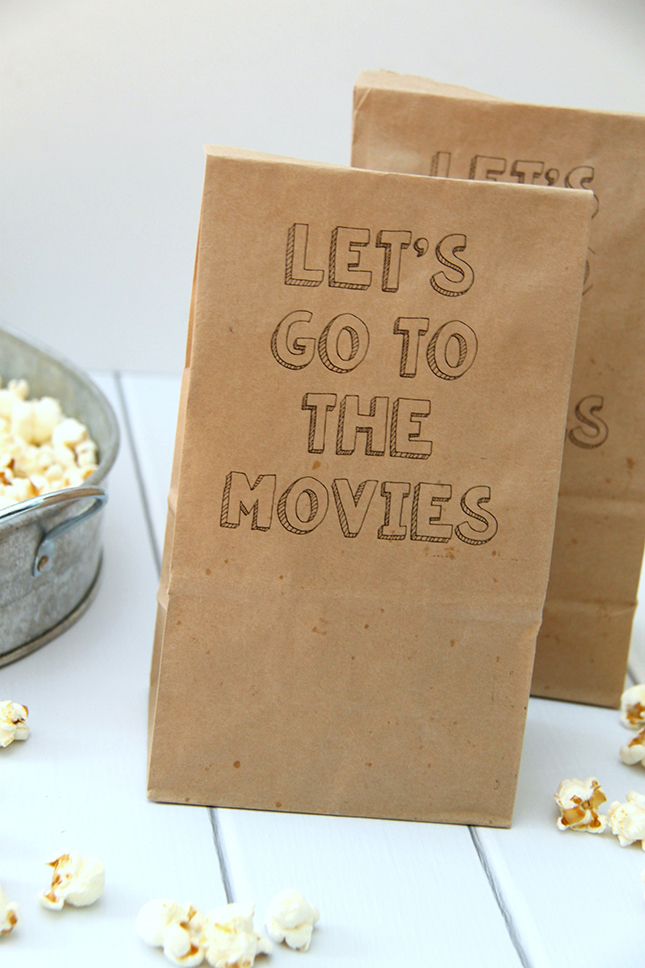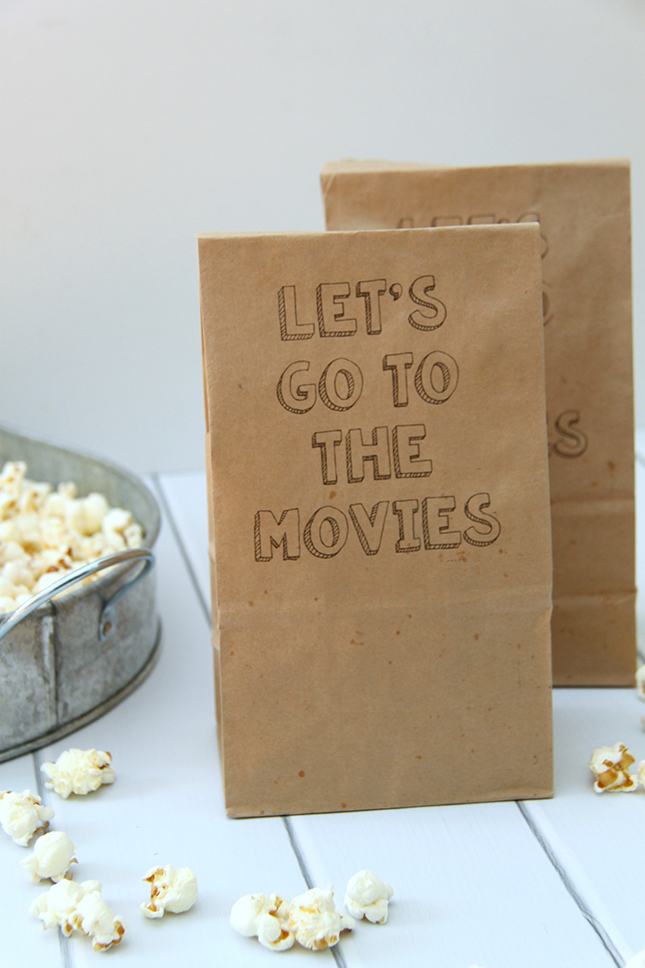 You can learn more about Annie the movie here and also via the movie's Facebook page, Twitter, or Instagram!
For a chance to win a $100 VISA gift card share with me in the comments below, "What is your favorite scene in the New Annie movie."
Good luck!!!
Love,
Maggie
Disclosure: This post is part of a collaboration between Sony Entertainment Pictures and SheKnows.