One of my favorite things to make are my very own Watercolor Gift Tags. I love using watercolors and just painting random strokes in all sorts of colors, ombre hues, you name it. It's super relaxing and I really love the fact that you can't mess up. You can get as creative as you want! It is also a great activity for kids to do…and as a bonus you get some super adorable handmade gift tags straight from your kids to go with all the gifts you plan on giving all year long!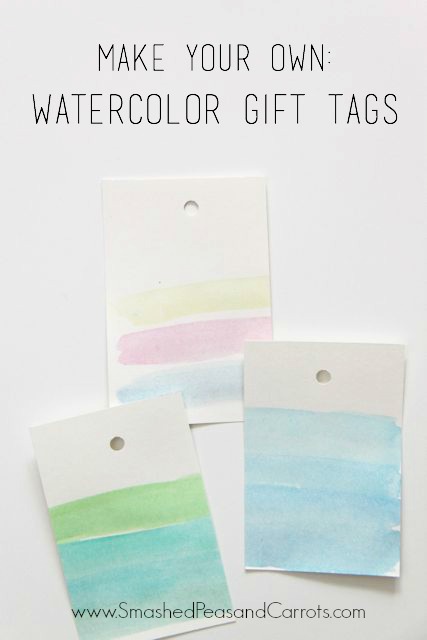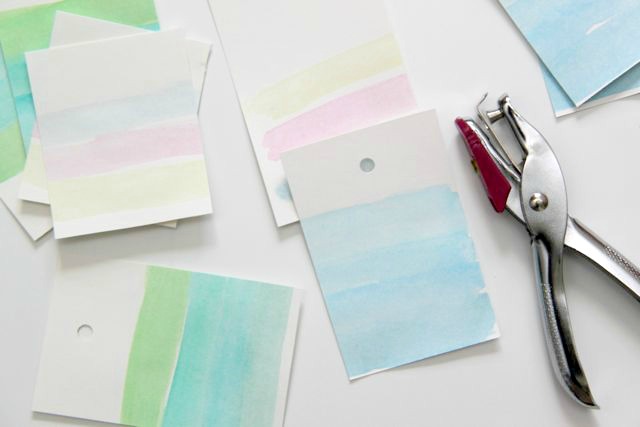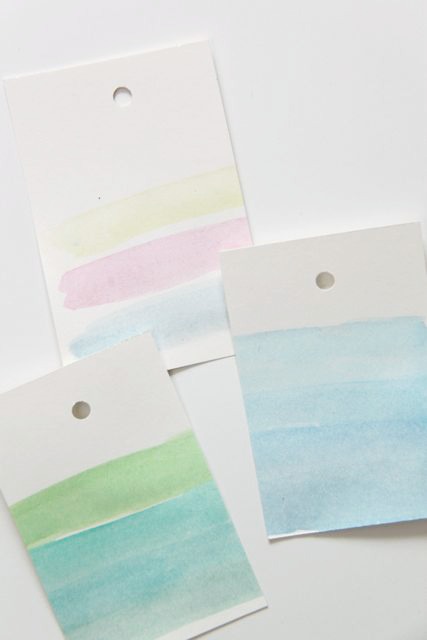 These are super easy to make. You just need a set of watercolors (mine are from Michaels), a brush, and some watercolor paper (also found at Michaels!)…which is a bit thicker a slightly rougher that card stock.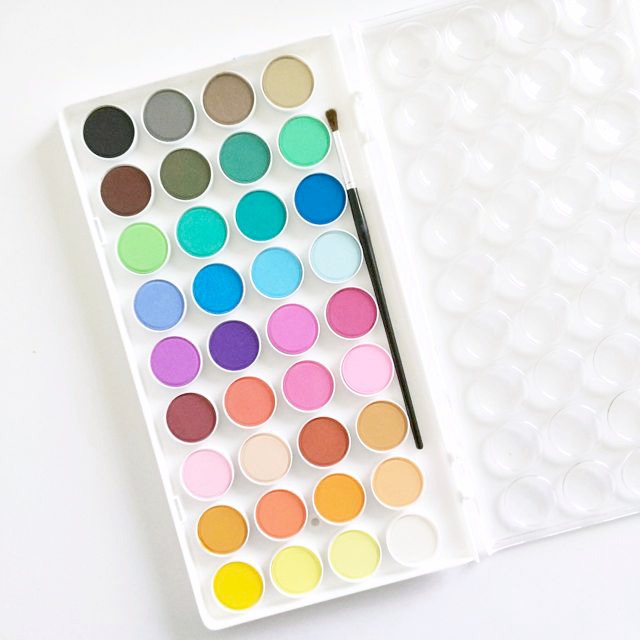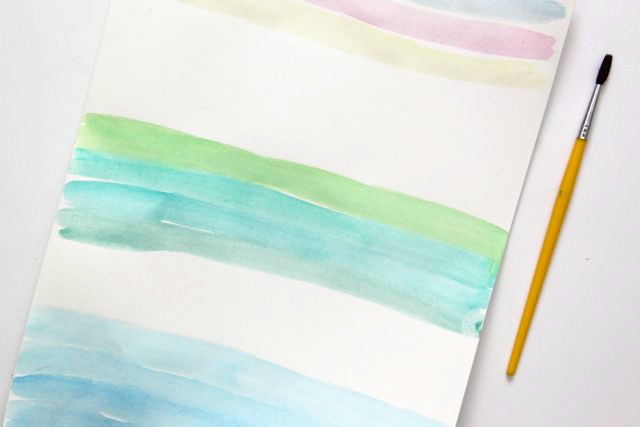 To make the tags I made above, just paint groupings of stripes horizontally across the paper, leaving room between each one for some white contrast. Let the paper dry…if it gets a bit wrinkly you can press it between a couple heavy books or you can even iron it on a low setting on the backside–just do not use steam!!!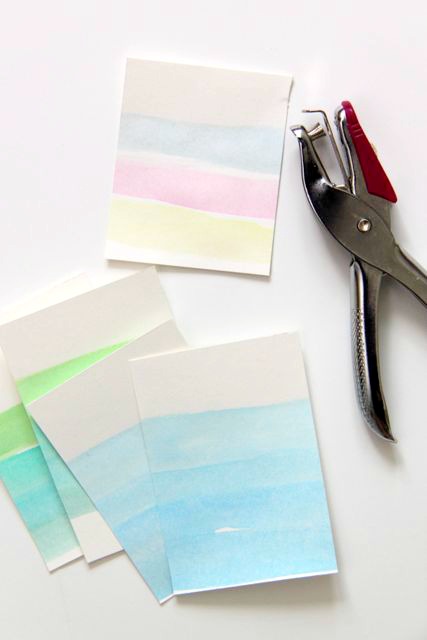 Then cut the paper into small rectangular tags and punch holes at the top. You could even clip the top two edges at and angle so they look more like those fun manila tags…the sky is the limit!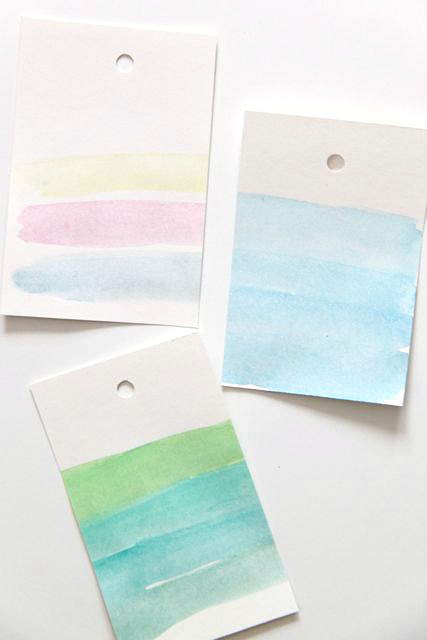 So easy and so pretty. My littles even use these to write notes back and forth to each other…sigh. They are so cute, I love their sweet little hearts!!!
Thanks for stopping by today!
Love,
Maggie