Hi lovely friends! I shared this post over at Skip To My Lou last month and today I am bringing it home! If you practice yoga or have a friend or family member who does you are going to love this fantastic handmade gift idea! The tutorial I am sharing for this DIY Yoga Mat Sling is a quick and simple one and it will get lots of use on the way to class. As a bonus, it also works as a strap for using during class for those balancing poses! There is nothing better than giving a pretty gift and a pretty AND useful gift is even better!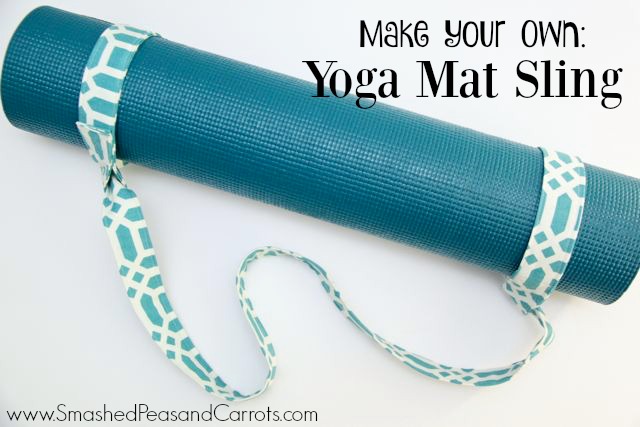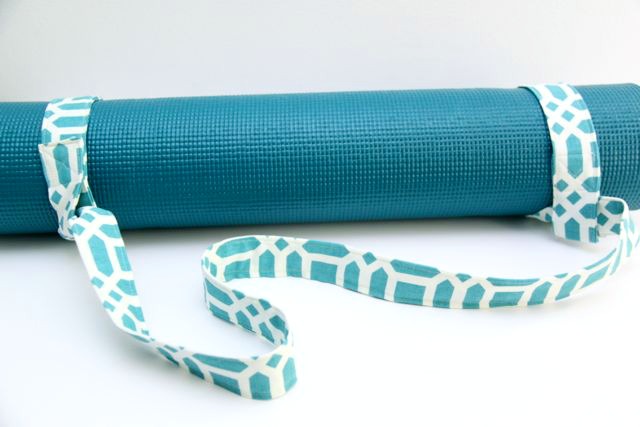 To make this Yoga Mat Sling you will need the following:
Two 6 x 30 inch pieces of home decor or other heavy weight fabric
Iron and ironing board
Coordinating thread and sewing machine
1. Cut two 6 x 30 inch pieces of home decor or other heavy weight fabric.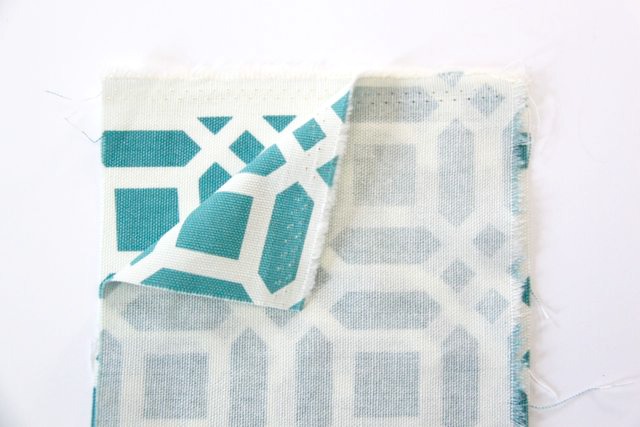 2. Place two of the short (6 inch) ends together, right sides facing, and sew with a 1/2 inch seam allowance to make one long strip of fabric.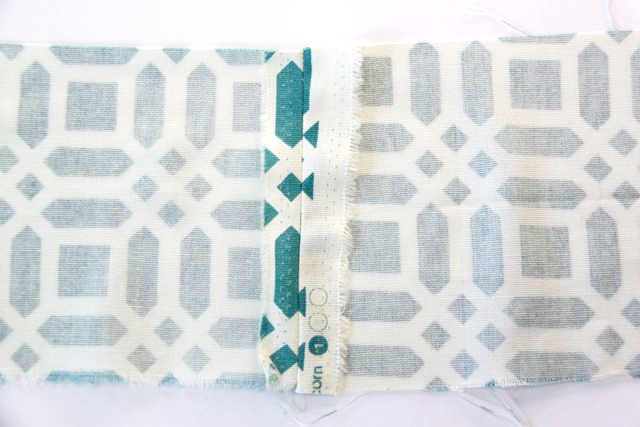 3. Open up the seam you just made and iron it flat.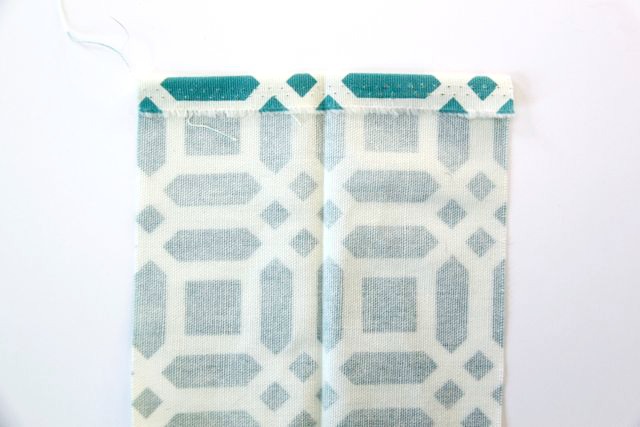 4. Fold down each of the short raw edges of the long fabric strip you just sewed together 1/2 inch towards the wrong side and iron flat. Then fold the entire length of fabric (hot dog style) in half and iron the fold flat too (you can see the crease down the middle in this picture!)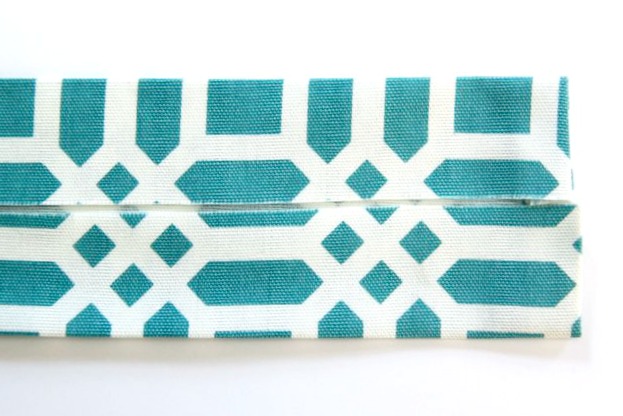 5. Next, unfold the strip and, with it right side up on your ironing board, fold each side to the center line and iron flat down the length of the fabric strip.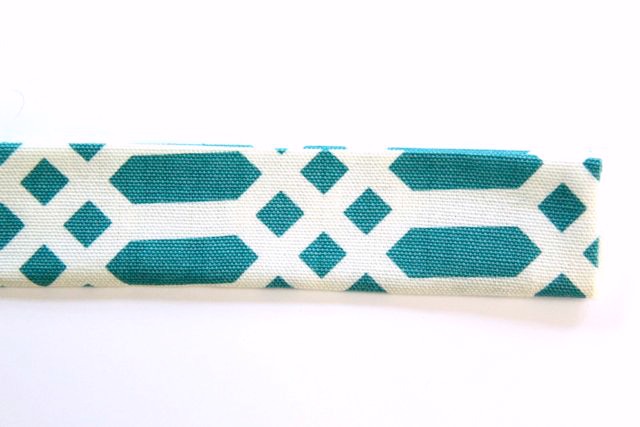 6. Next fold the strip of fabric down the middle, making sure the raw edges are inside. Iron down the length of fabric. Now, sew all the way around the entire strip of fabric using a 1/4-1/8 inch seam allowance depending on what you like the look of best.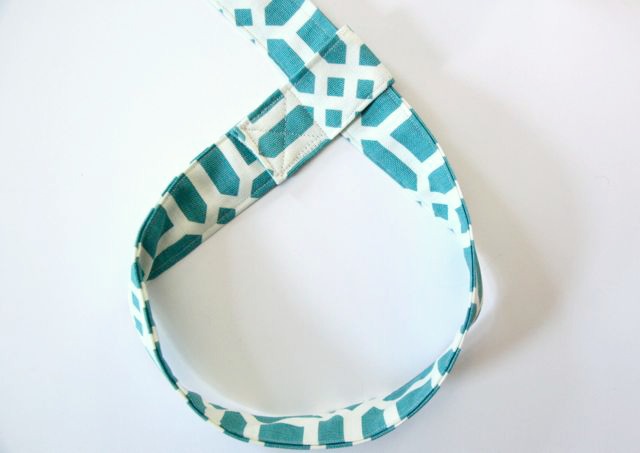 7. To make the loops that will go around the yoga mat, take each end of the strap and wrap it around the strap itself anywhere on the length of the strap (I usually do this about a foot or so from the end). Make sure to fold the strap about 2 inches past the length of the strap so that you have room to sew it in place.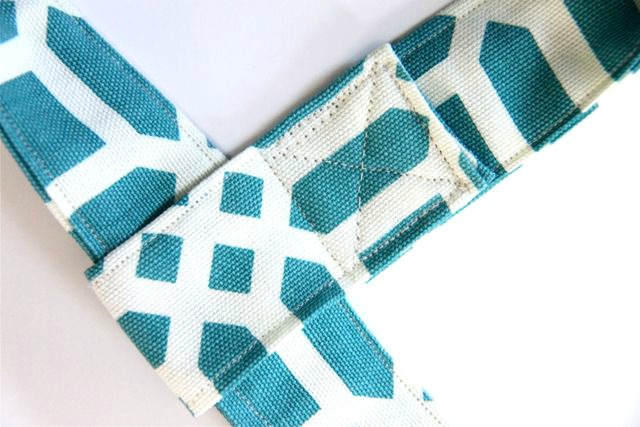 8. Then sew in place using a box and an "X" to reinforce the stitches.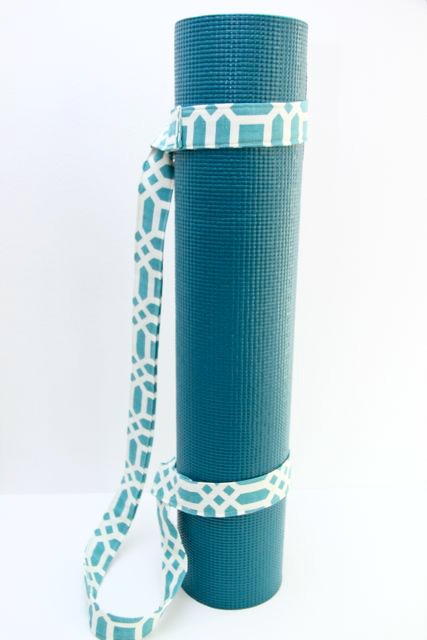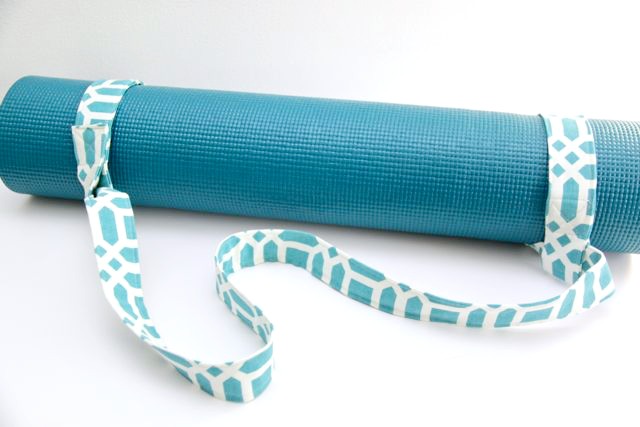 Now you can loosen the loops up and place them around each end of a rolled up yoga mat. Cinch the loops down and throw the middle section around your shoulder…you or your yogi friend are ready to head to class. Namaste!
Thanks for stopping by today!!
Love,
Maggie