We had Ellie's 4th birthday party over the weekend and it was so much fun!!! Since she is in a major Frozen phase we just couldn't NOT have a Frozen birthday party for her! I had a blast decorating and making everything all Frozen-esque. It really is a great movie to coordinate with and if you might be contemplating throwing one I highly recommend doing so, she really loved it as did everyone else!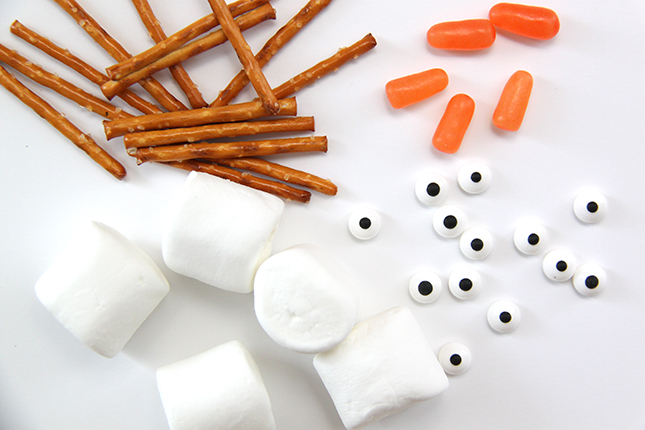 The night before the party I made some last minute party favors, a Build Your Own Snowman kit of sorts. When the kids saw these they were all, YAY were building Olaf! The kit includes 3 large marshmallow for the body, a couple of pretzel sticks for arms, an orange Mike & Ike candy for the carrot nose, and two googly candy eyes…for the eyes, duh! I created a fun printable to glue onto blue card stock to pretty up the bags with the saying from the song, "Do You Want to Build a Snowman?" My clear bags were 4×6 inches so I cut the blue card to be 4 inches in width as well as 4 inches in length (a square) so that when folded over the top of the clear bags they were even steven on both sides. When you print the PDF this will make the printable saying fit nicely inside those dimensions once cut.
You can find the printable here:
Do You Want to Build a Snowman?
Thanks for stopping by today! I hope this helps make your Frozen party planning a little bit easier!
Love,
Maggie