If you have been on the hunt for a deliciously fudgy brownie that is gluten free and paleo-friendly, is super easy to make, aaaand tastes ahhh-mazing, well, look no further my friend. I've got your back! These Paleo Blender Brownies are all of those things plus so much more! Eating healthy does not have to taste awful and you do not have to deny yourself of any sweet treats when you are making them with good, healthful ingredients. Once you taste these brownies you will never believe that there are absolutely no grains in them whatsoever. The magic ingredient? Bananas!!! And you can't even taste them…trust me! My kids gobble these up every time I make them which is why they are quickly becoming one of our favorite Paleo Recipes to make as an after school snack! (affiliate links included)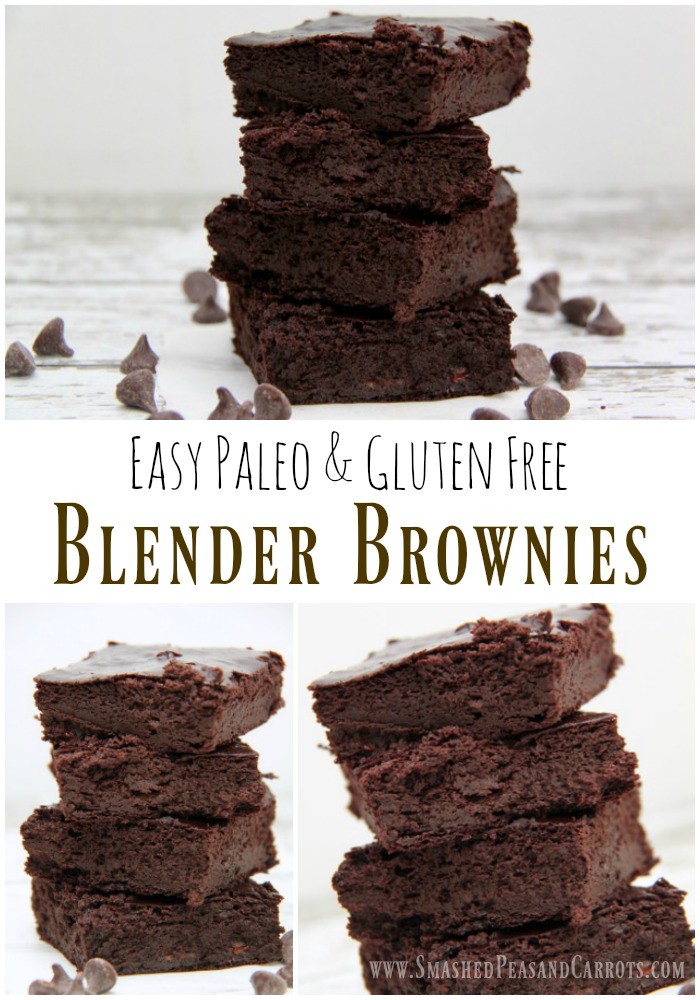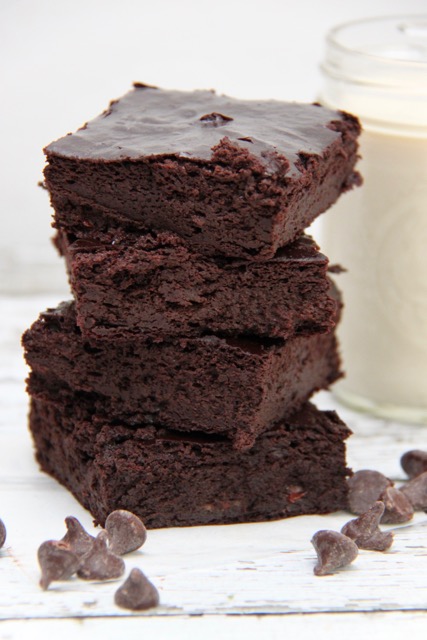 Who would have ever thought that this fudgey of a brownie could be made with bananas? I'm so glad I messed around with ingredients and came upon this light bulb moment one weekend! You will see best results by placing all ingredients into a blender and making the batter smooth as can be. We love our Vitamix. It gets the job done in a matter of seconds which is super helpful if you have four hangry (hungry + angry) kids racing in your door after school and demanding a snack! 😉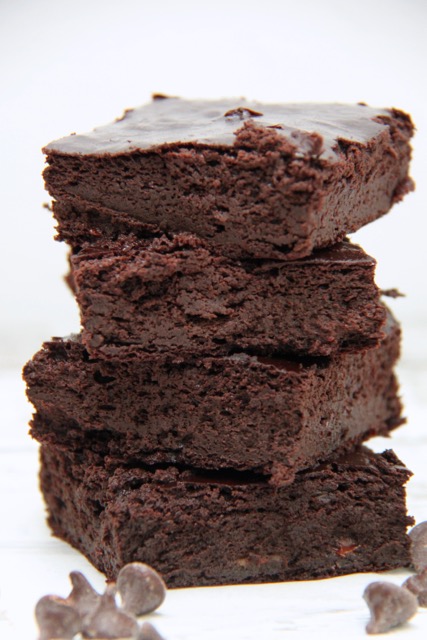 Paleo Blender Brownies
I hope you enjoy this easy recipe, it is seriously crazy good! Make sure to watch the video below for a quick how-to as well! And if you are looking for more Paleo Recipes, please check out my Paleo Flourless Cookies or my Easy Paleo Drumsticks.

Paleo Blender Brownies
Ingredients
2 bananas
2 eggs
1 cup cocoa powder
⅓ cup honey
2 tbsp dairy free milk
1 tbsp vanilla
1 tsp baking soda
Instructions
Preheat oven to 350 degrees.
In the base of your blender add all ingredients and secure the lid.
Blend for 30 seconds to 1 minutes, until batter is smooth.
Pour batter in a parchment lined and greased 9x9 inch baking pan.
Bake for 25-30 minutes or until toothpick inserted comes out with only a few crumbs.
Cool for 10 minutes before removing from pan.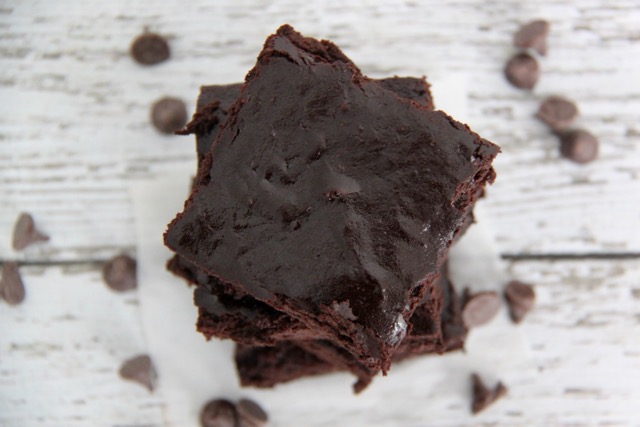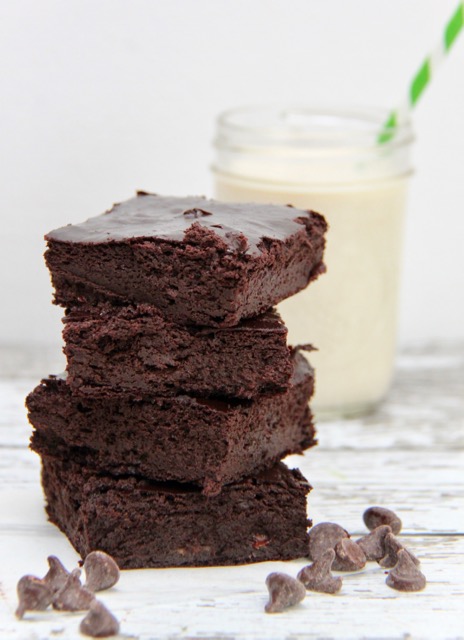 This recipe and the clean up could to be an easier. Simply add all ingredients into the base of a blender, secure lid, and blend for 30 seconds-one minute. Pour batter into a greased 9×9 inch baking pan. Bake for 25 minutes or so and enjoy! It's really as simple as that!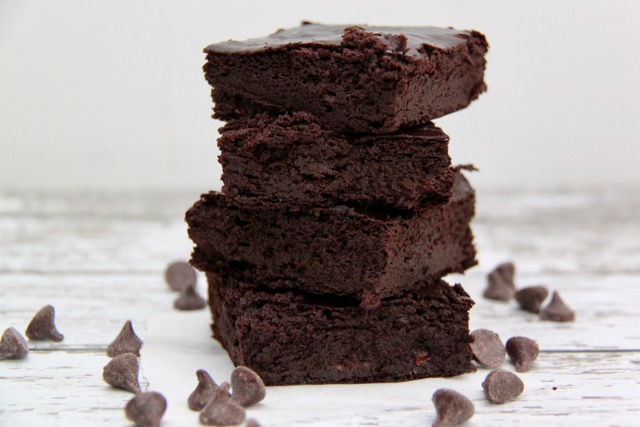 For more easy recipes, crafts, tips and tricks please LIKE Smashed Peas and Carrots on Facebook or follow me on Instagram or Pinterest for more great ideas!
Thanks for stopping by today!
Love,
Maggie