If you can believe it, I actually completed an Easter outfit for each member of my family just in time for the big day…yippee for getting it all done!  I thought I would share the final looks with all of you so you can see that I am not lying 😉
I tried my best to get a few pictures of the girls standing, not running or crawling away, so you could see the lengths and the fit of the dresses I made them from this earlier
post here
which by the way
Thank You so much
for all the sweet comments and emails about how much you liked them!  Some of you had asked about the fit as well as if there is a pattern available.  I actually drafted both of these dresses off of a vintage dress I had seen in a very old magazine a few months back but I can try to get something up for you on the blog sometime soon-ish.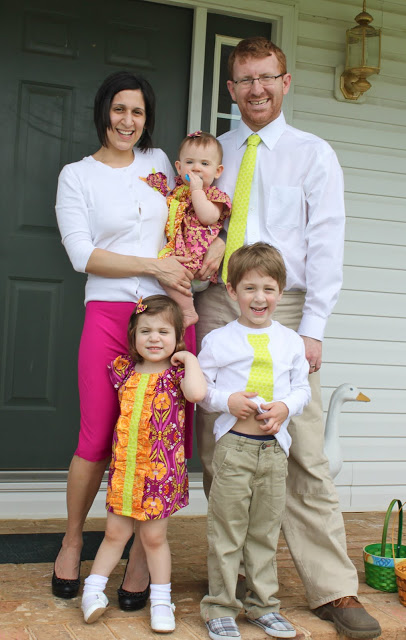 Happy Easter for our family to yours!!  Here is our Easter 2011 family picture.  These are getting so much harder to do with three kids, aiyayay!  Trying to get all my littles to look and smile at the camera at the same time is definitely a challenge, I don't know if we will ever be able to do this if we have #4.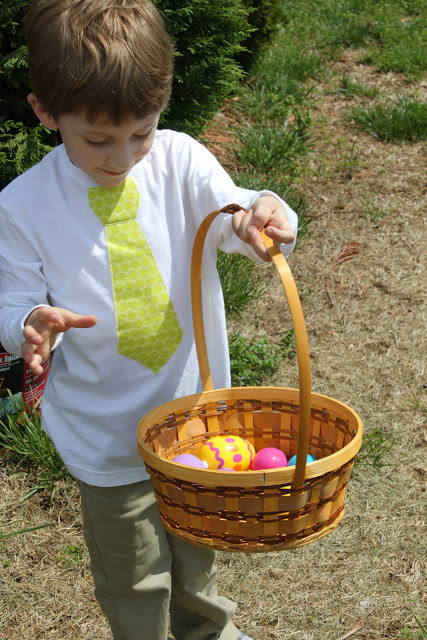 The weather was absolutely perfect…sunny, warm and bright!  We had a huge Easter egg hunt and Noah and Penelope had a blast searching for eggs.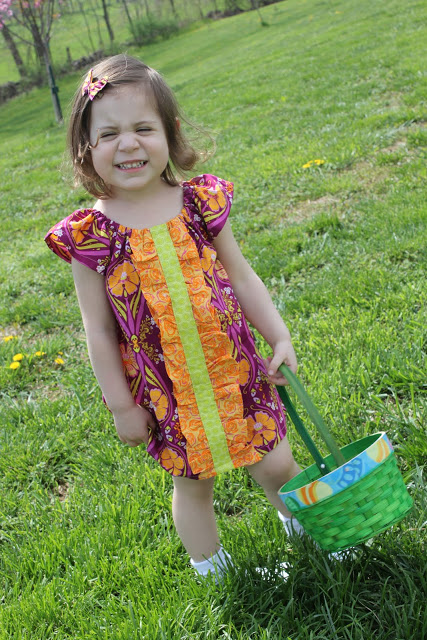 Here's a view of Penny in her Easter dress.  I made it so it lays above her knee, totally 1950's little girl vintage, I'm loving it!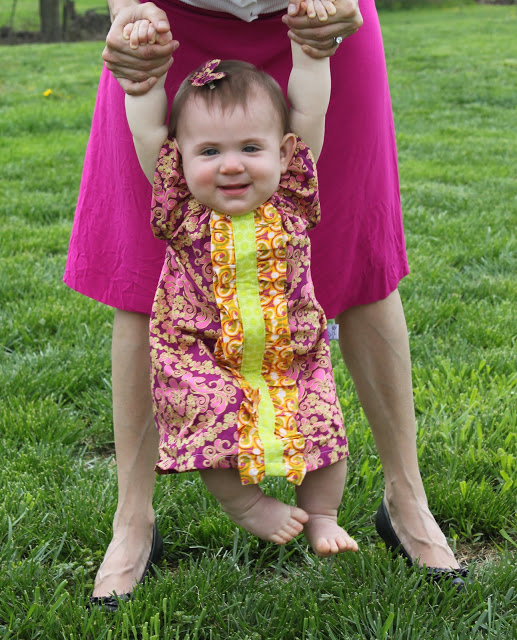 Little Miss E wanted nothing more than to jump up and down…my sweet little babe is getting so big.  I also made both girls coordinating hair bow clips.  I think they gave their dresses the perfect touch!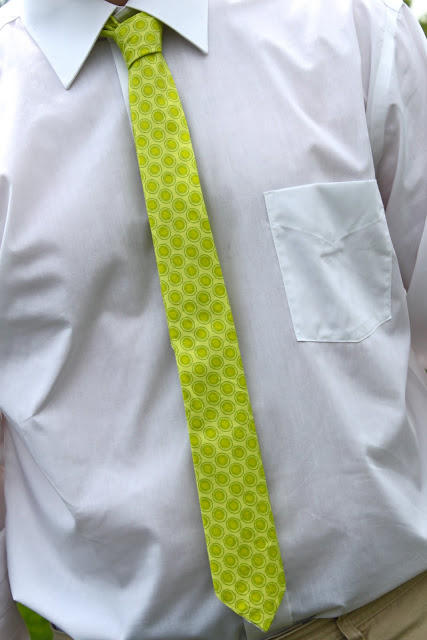 I made Mr. Smashed Peas and Carrots this tie…yup, I actually made him a real TIE!  It was so easy too!  I used the tutorial from The Purl Bee found
here
.  
It matches Noah's tie applique shirt.  Noah was so excited to have something that matched his daddy, so sweet!
I made myself a skirt which you can see in the first picture along with this coordinating brooch.  I think it tied my outfit nicely with all my littles!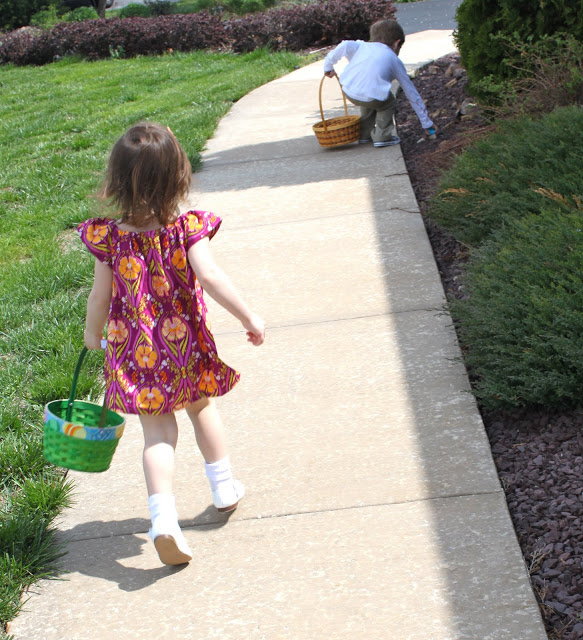 We had such a wonderful Easter celebration full of amazing food, too much candy and enjoying being with family.  I hope you did too!  Here's to more beautiful weather!!
Also, make sure you stop back tomorrow to find out the winner of the
JoTotes giveaway
as well as to find out what my next exciting giveaway is going to be!!  Woot!
XOXO,