As much as my children love going to school every day, they do not love waking up in the mornings. And I have to admit that I am not much of a morning person either…maybe it's genetic? So one of my favorite things to do (not in the morning!) is make breakfast ahead of time and freeze it for later. This way when my kids (and I) finally wake up on early school mornings, we don't have to think to hard about breakfast. I love making big and fluffy belgian waffles because they make the perfect 'no utensils needed' breakfast as they can just break them apart and dip them right into syrup. Many times I'll add sausage or bacon right into the mix so all we need is a bit of syrup to make a super easy and delicious breakFEAST!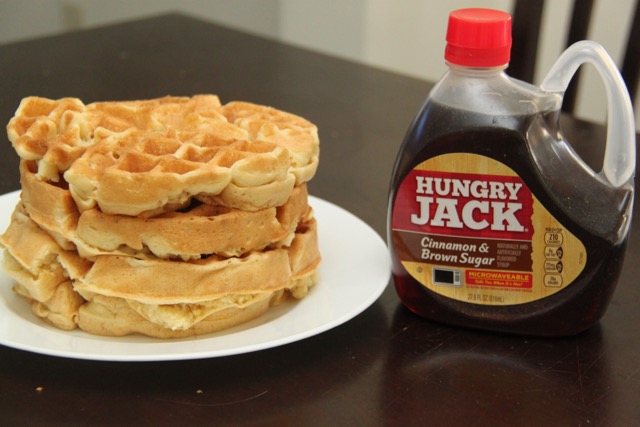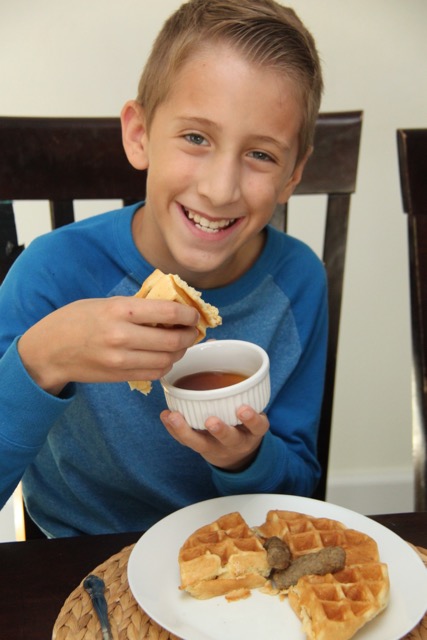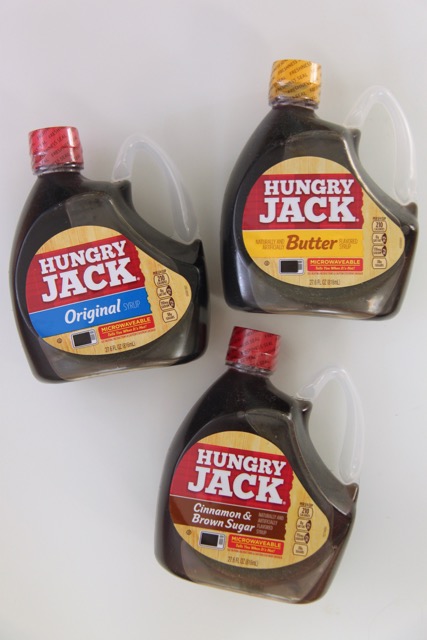 Now that we are waking up with a chill in the air, it has been nice to elevate our weekly family breakfast to a warm and inviting breakFEAST by using Hungry Jack syrup, the only syrup in nifty microwavable bottles with an easy-pour cap.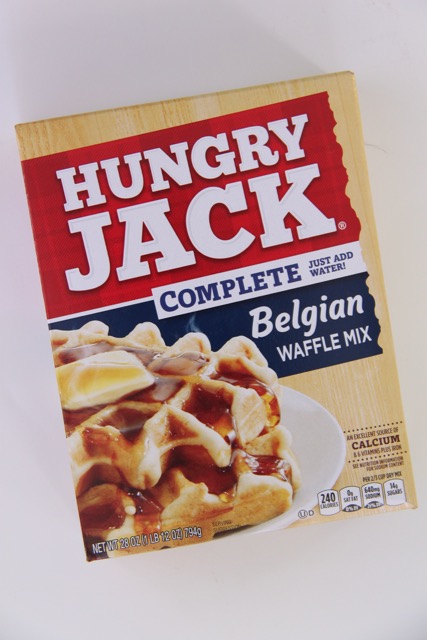 And this Hungry Jack Belgian Waffle Mix makes amazing big and fluffy belgian waffles. Seriously! It makes for an easy to eat…and dip..breakFEAST, no muss no fuss!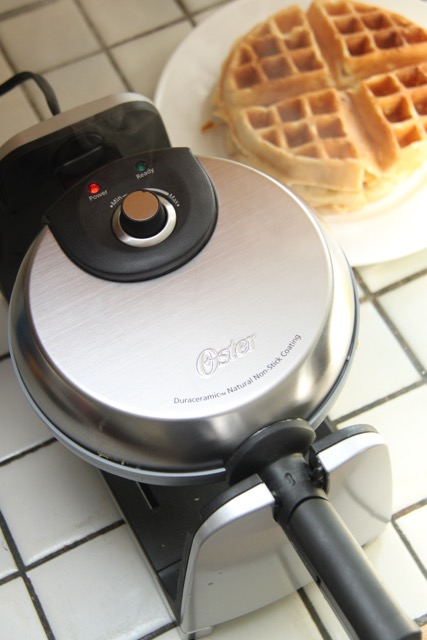 Can I also tell you how much I am in love with this Oster Belgian Waffle maker? It has a rotating griddle that you flip partway through cooking. I swear every waffle comes out perfect with this machine!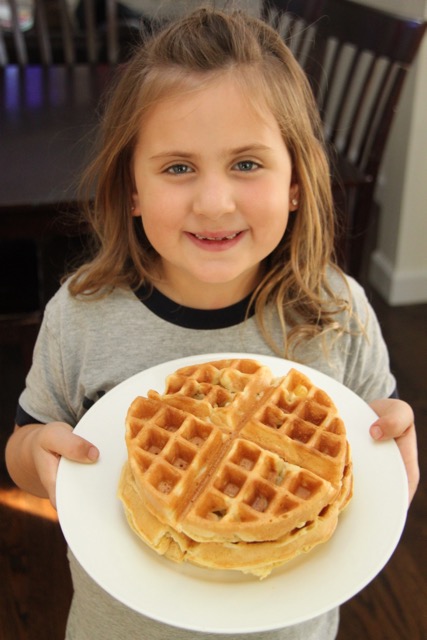 I mean really, look at the size and thickness of these waffles? They take up an entire plate!!!
My kids feel like they are in a restaurant every time we eat them.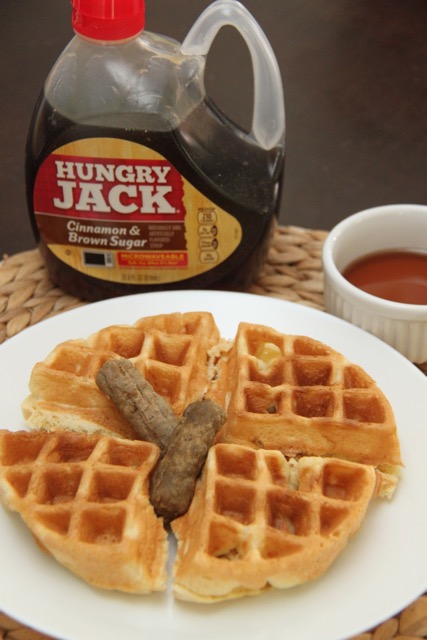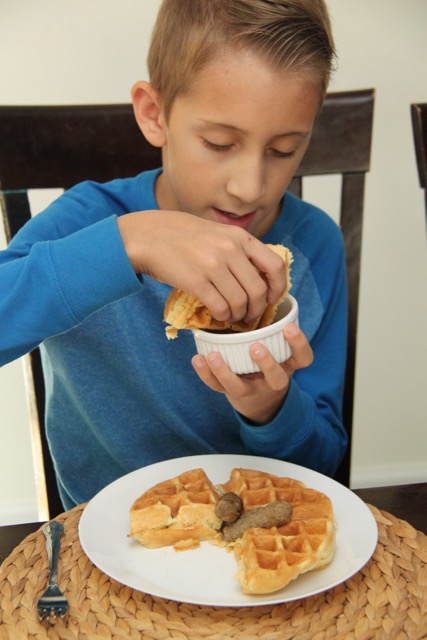 Like I said earlier, I often mix bacon or sausage pieces into the batter before cooking the waffles, I feel like it adds in some protein and makes the waffles more of an all-in-one breakfast that is easy to eat with just their hands. On weekends we often serve them fresh and add blueberries, strawberries, raspberries, or banana slices over top….totally restaurant style!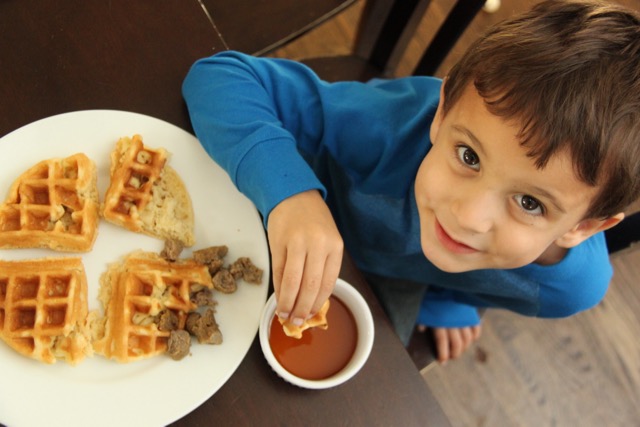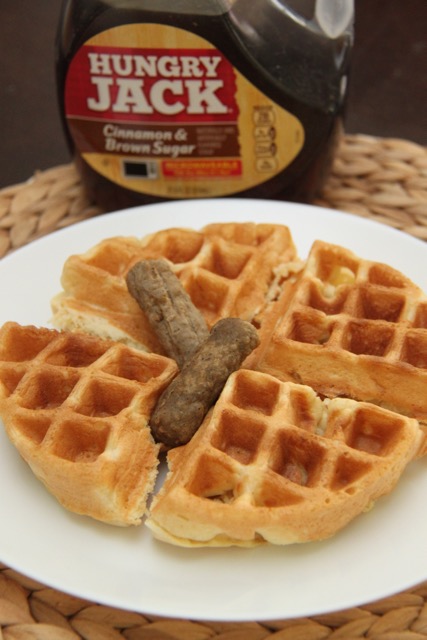 How do you turn your breakfast into a breakFEAST?
Thanks for stopping by today!
Love,
Maggie