In need of a super cute AND easy Halloween Craft to do in your child's classroom for their upcoming Halloween or Fall Party? Well, I got your back!! This year I am in Penelope's classroom helping out for her class party and together we came up with this super cute Paper Plate Vampire Bat to do for the craft portion of their party! It is a pretty low maintenance yet super adorable craft that most elementary school aged kids can finish in 10 minutes! And if you punch a hole up top you can thread some string through it and hang it from your ceiling…spooky!!!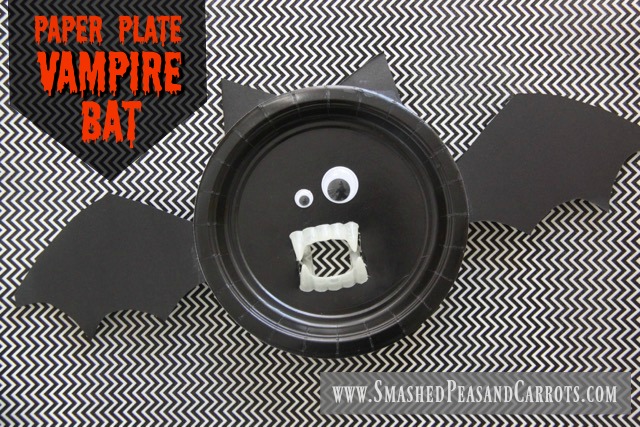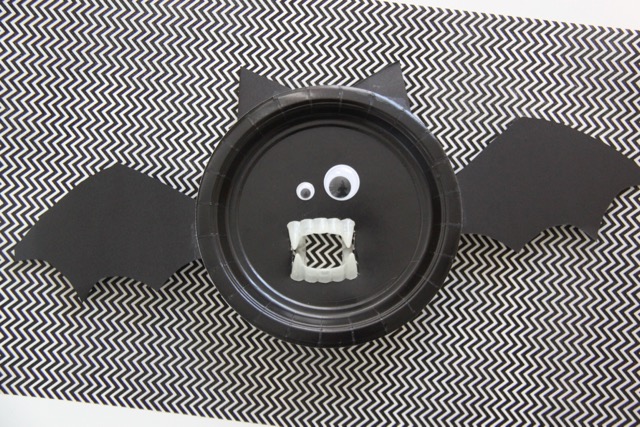 To make these cute Paper Plate Vampire Bats you will need the following:
Small Black Paper Plates
Plastic Vampire Fangs
Googly Eyes
Black Card Stock
Scissors
Glue Stick
X-acto Knife (to be used ahead of time by an adult!)
Hole Punch (optional)
String or Thread (optional)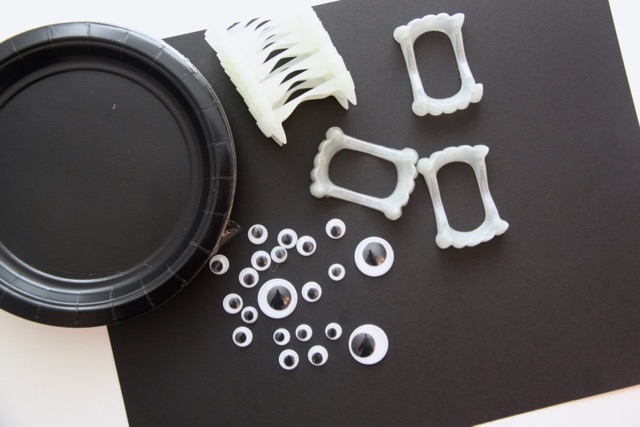 One of the best things about this fun little craft is that I found every single item to make it at the Dollar Store! High Five!!! So for our class of 23 kids, we needed one pack of plate, two packs of vampire fangs, one pack of googly eyes, and two packs of card stock…not too shabby!!!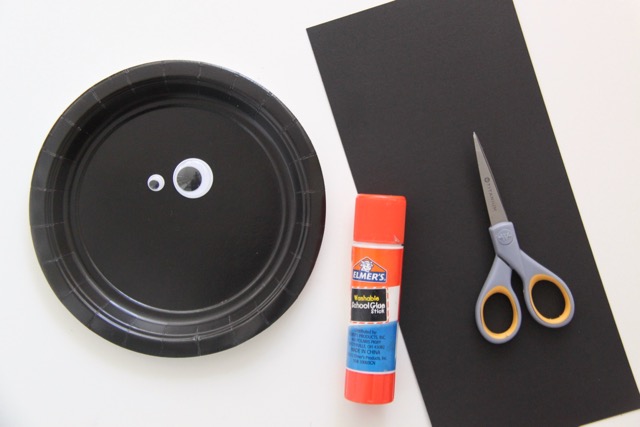 There are two things you will want to prep ahead of time (maybe three depending on the age of the child who will be making the craft!)
Cut the card stock into smaller pieces ahead of time, the kids will use their piece to trace and cut out the bat wings and the ears.
Depending on the age, you may want to trace the wings and ears onto the ahead of time! Since Penny is in 3rd grade now, I am going to let the kids free hand their bat wings!
I used an x-acto knife on each paper plate to start the mouth opening. I know most schools require the kids to have those rounded child scissors and there is no way they are going to be able to start the mouth opening with them! If you want, you could even trace a rectangle on the backside of the plate so it is even easier for them to cut out the mouth opening.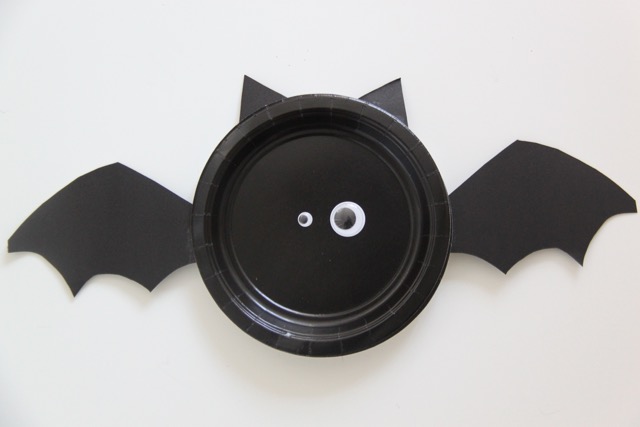 Assembly for these cute Paper Plate Vampire Bats couldn't be easier!!! I'd have them start with cutting the mouth first (not shown here!) and then afterward the kids can cut the wings and ears, glue them onto the back, and then glue on the eyes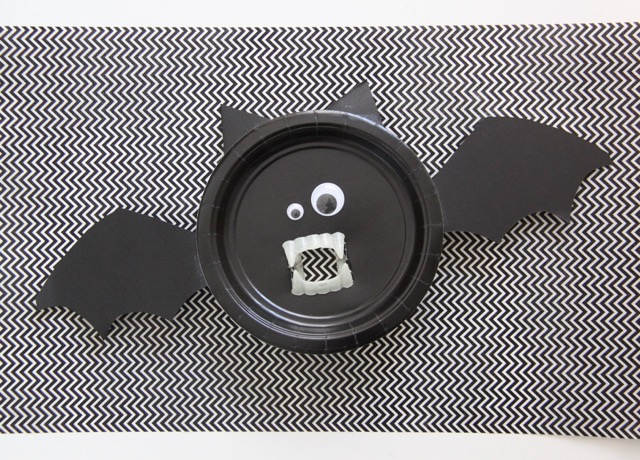 Last but not least is adding in those cute little fangs!!!
And if you have time, you can always go around and punch a hole at the top of the paper plate and tie some string through it so each child can hang their bat up at home!!
Hope this inspired some fun Halloween Crafting!
Thanks for stopping by today!
Love,
Maggie