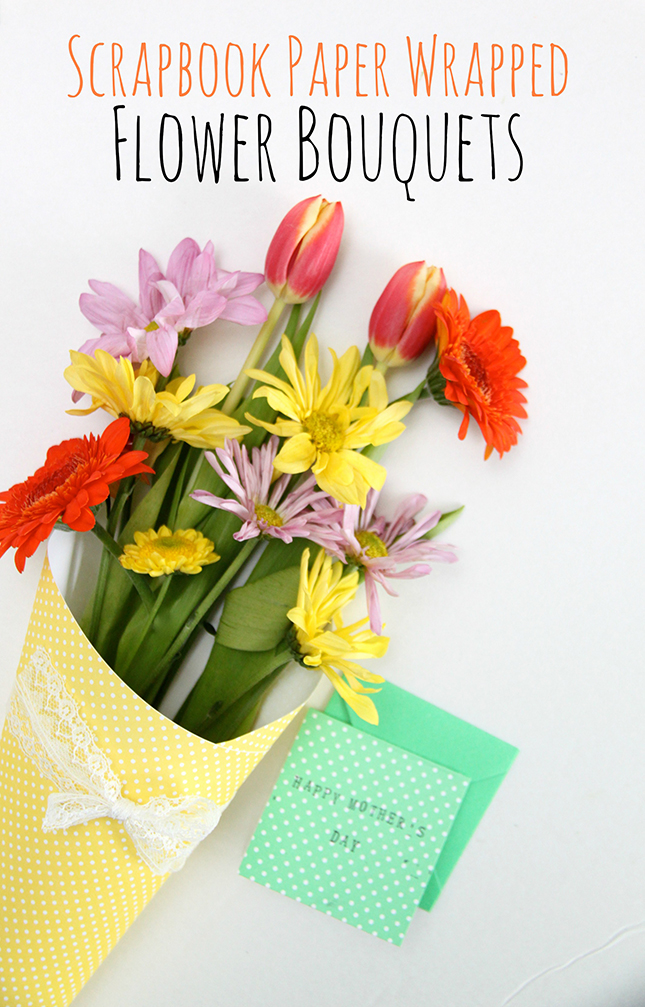 So yesterday was May 1st. Or May Day as some of you might now it as. We always try to do a little something fun for friends and neighbors and this year we kept it simple by making pretty bouquets of fresh flowers from a mix of different bouquets from Trader Joe's and some colorful scrapbook paper. As I was making these I thought how awesome they would be as a Mother's Day gift (along with a little card) or even a sweet gift for Teacher Appreciation Day (coming up soon!)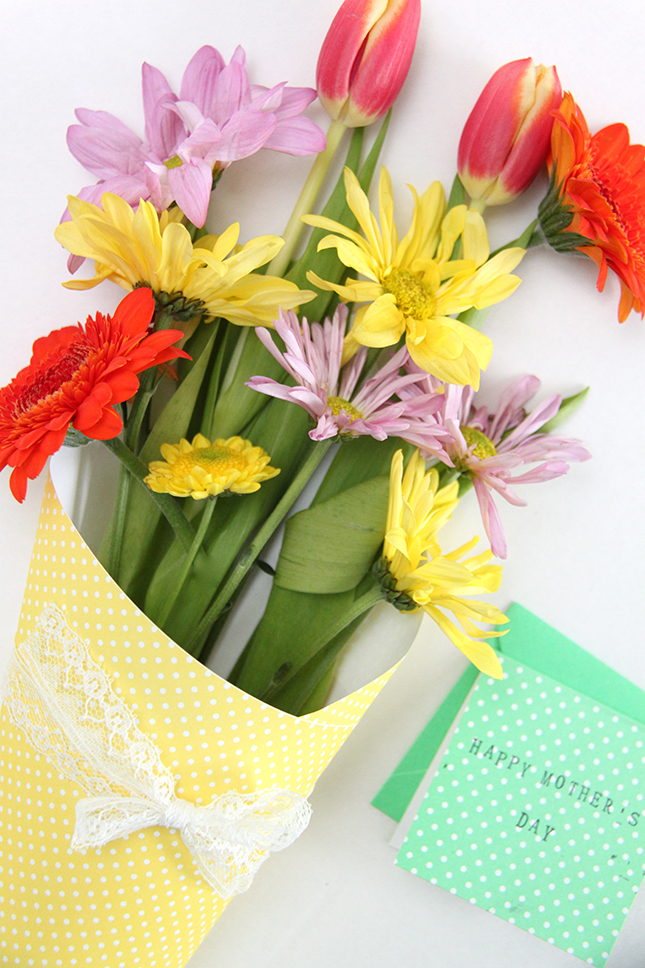 I think any mom or teacher for that matter would love to receive a this pretty bouquet, don't you? And when you add in pretty scrapbook paper to wrap the bouquet up in along with some vintage lace it just takes the gift up a few notches in adorableness.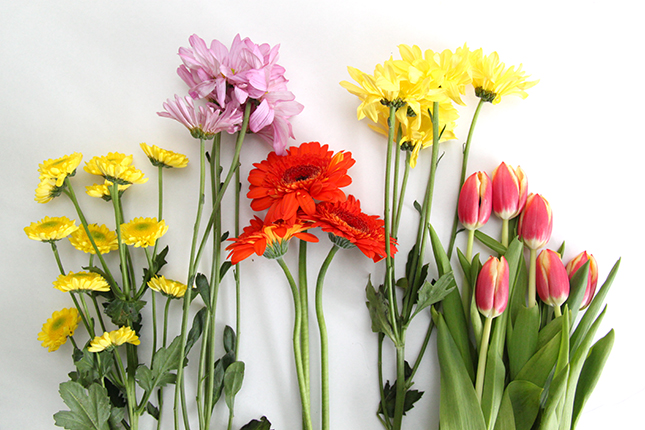 I bought a couple different bouquets from my local Trader Joe's and split them up into flower groups so I knew what I had to work with. If we actually had some nice weather here I would have just picked from my backyard but, well, it's looking pretty sad back there.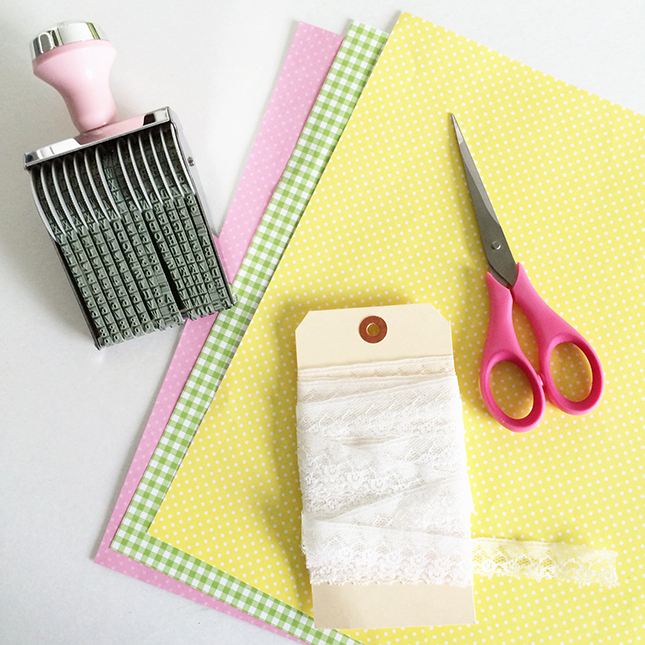 I grabbed some Spring-minded scrapbook paper at Michaels, some vintage lace from my stash, and one of my favorite stampers (I bought mine here for those that will ask!)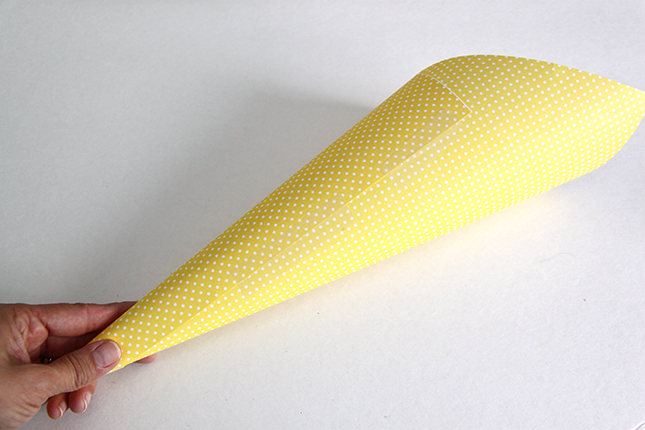 And then just rolled each 12 x 12 piece of scrapbook paper like so and taped the edges down. Easy peasy flower bouquet wrap!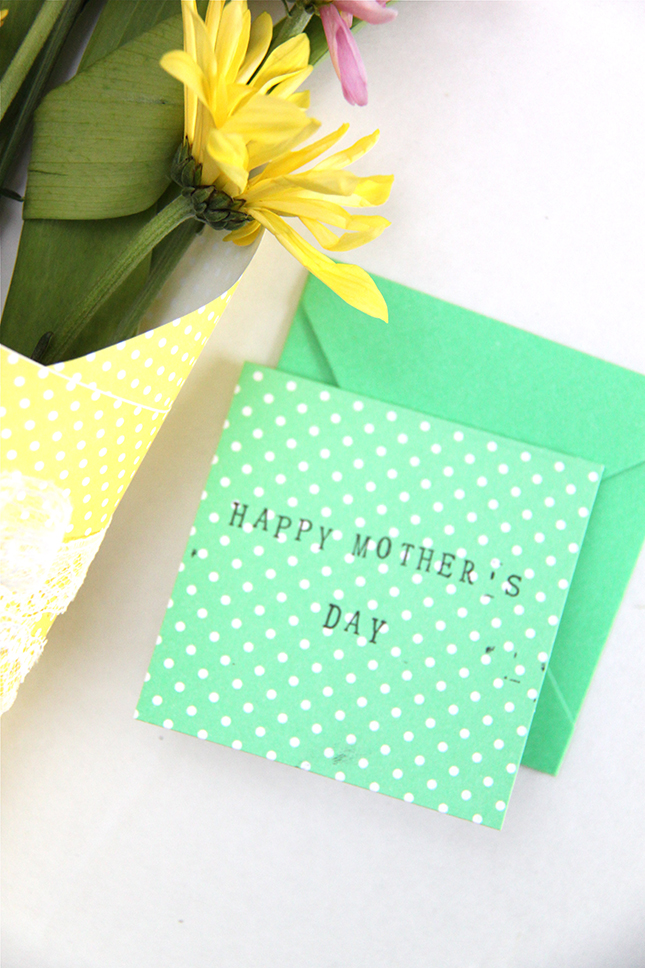 Add a card if you desire…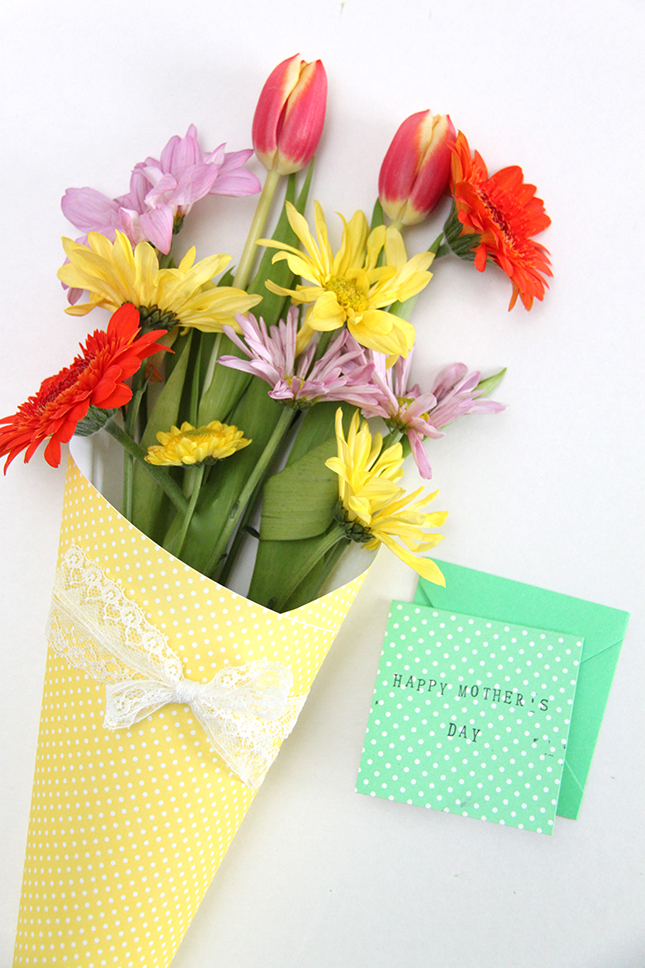 Then fill each wrapper with your favorite flowers and tie with a lace bow to give to someone special!
Thanks for stopping by today!
Love,
Maggie