This is a sponsored post written by me on behalf of Miracle-Gro Gro-ables. All opinions are 100% mine.
Hooray for Spring and (finally in Chicago after much back and forth!) Spring-like weather! One of our family's favorite things to do this time of year is PLANT OUR GARDEN! We hem and haw the first few months of the year about what we want to grow…we always grow salad greens like kale and swiss chard, but the rest is fair game! Recently I found these cool Gro-able pods from Miracle-Gro and thought they would be perfect to teach the kids about growing their own food like a fun outdoor science experiment! Typically my husband and I maintain our big gardens but this way each child can pick what they want to try growing, get their own containers, be in charge of watering and caring for their plant, and of course monitor their plant's growth (the science experiment part!) with a delicious outcome they can eat!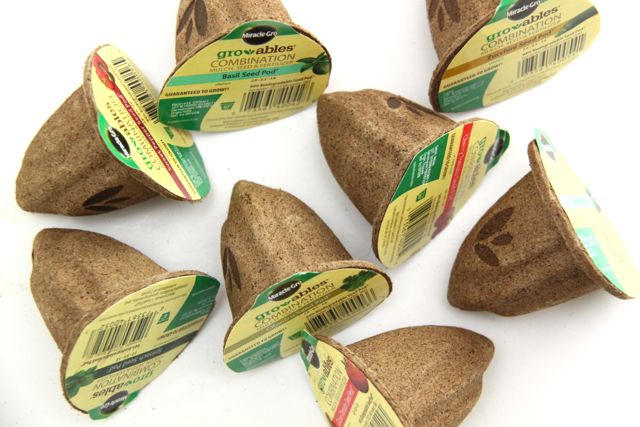 There are so many great varieties of veggies and herbs to grow with the Miracle-Gro Gro-ables. A few fun ones we found are: Sweet peppers, cucumbers, spinach, and some fun herbs like cilantro and basil!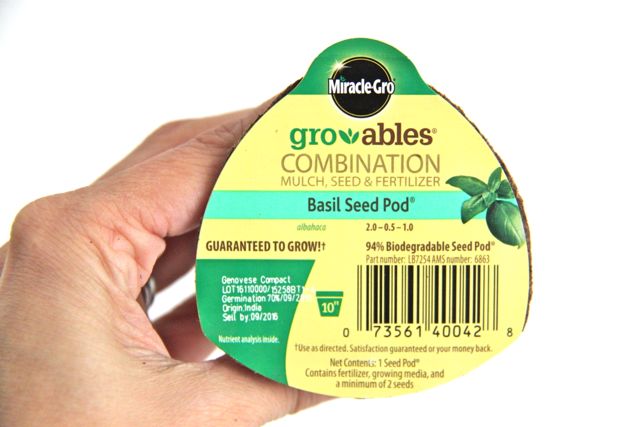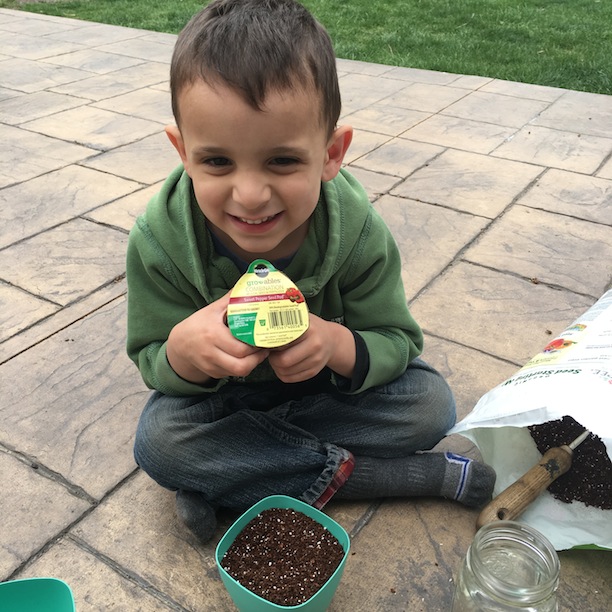 To grow a plant from a Gro-able is very easy! Everything you need to grow a fruit, herb, or vegetable is right inside the seed pod.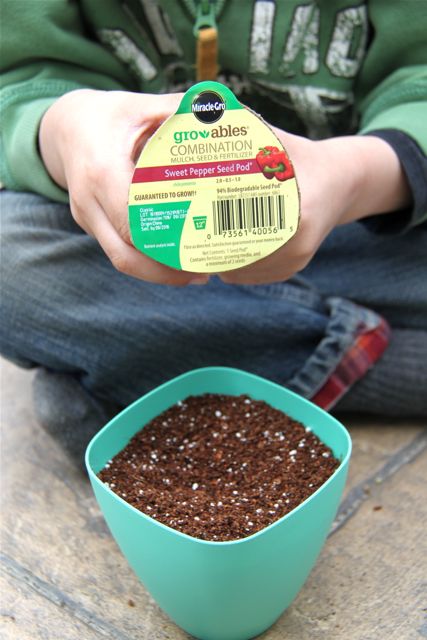 You (or your child depending on their age!) just needs to place the Miracle-Gro Gro-able seed pod into a container filled with potting mix and then water it. All the instructions are include right on the package! Then you get to watch the seed pod grow! PS. each Gro-able is guaranteed to grow!!!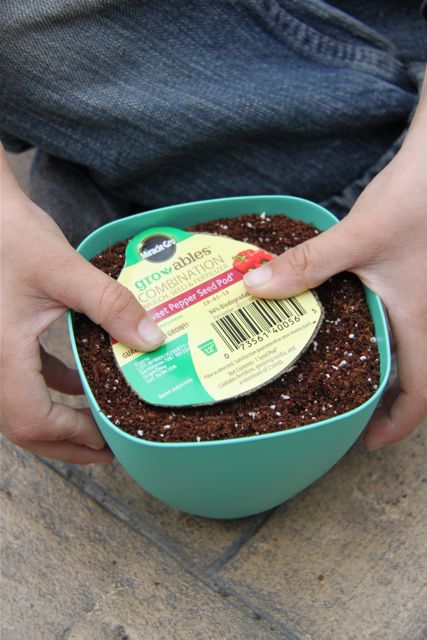 Just like I said earlier…push the seed pod into loosened potting mix until the top is level with the potting mix's surface, water daily, and keep in a warm place with some sun. In 1-2 weeks your seed will sprout which is always so very exciting for kids and adults! Then after several months after planting, flowers will appear which means the fruit is close at hand.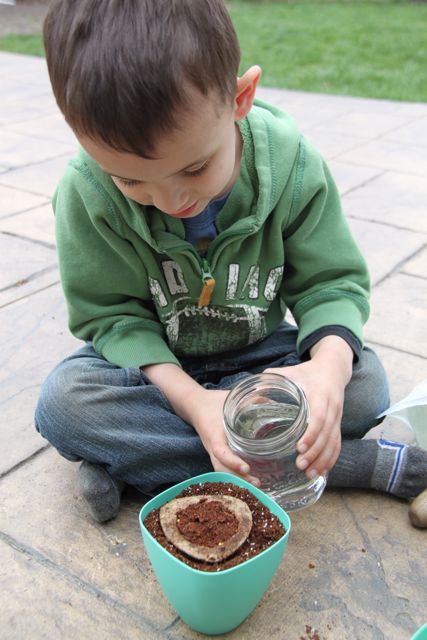 I love that these Gro-ables are so easy to plant. My kids were able to each plant their own without a whole lot of help from mom or dad! It is a such a fun activity for kids and families that get kids outside and interacting with nature and food. And over the course of the plant's growth you can have each child monitor the plant daily and write what they see. That little seedling will pop up above the surface before you know it!
Here are some of my favorite tips to make gardening with kids a fun experience:
Dress to get dirty (just in case!)
Have all supplies on hand including: pots or containers, potting mix, plant food, water, gloves (if you don't like messy hands), and a small potting shovel or spoon to scoop the potting mix!
Have a good attitude! I know kids and dirt equals huge mess but embrace the dirt, work outside, and ask questions like 'how does our food gets to our table?', 'how do you think a seed turns into a plant?', and 'why do plants need water?' You are embedding lots of fun memories into your kids minds and that is something so wonderful!
To learn more about Miracle-Gro Gro-ables you can visit their website here and also learn more about the Gro-ables Project
Please share your tips on growing plants with their children in the comments below, I would love to hear what has worked for you!
Thanks for stopping by today! Love,
Maggie