It's Teacher Appreciation Week this week, y'all! A week that is totally and completely necessary in my book, teachers do sooo much! I love giving thanks to all my children's amazing teachers. They work so hard all year long and at the end of each and every year I am amazed at the amount of knowledge and skills my kids have learned!! They are all truly blessings…and I feel so lucky that my littles have always had such great teachers in their lives that really do care about them and want them to do their best. I am going to try my hardest to put a little something in our teacher's mailboxes all week (wish me luck!) and first off I started with this…'Orange' You Glad It's Almost Summer free printable! Hahah..I bet they are cause I know I sure am!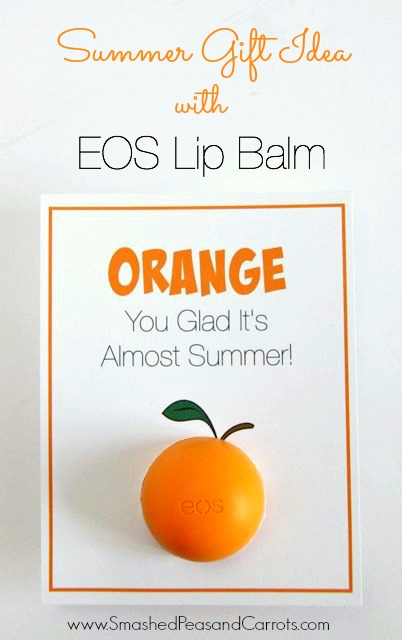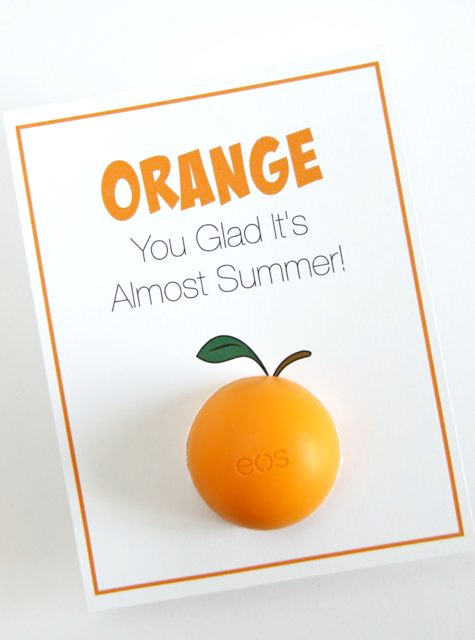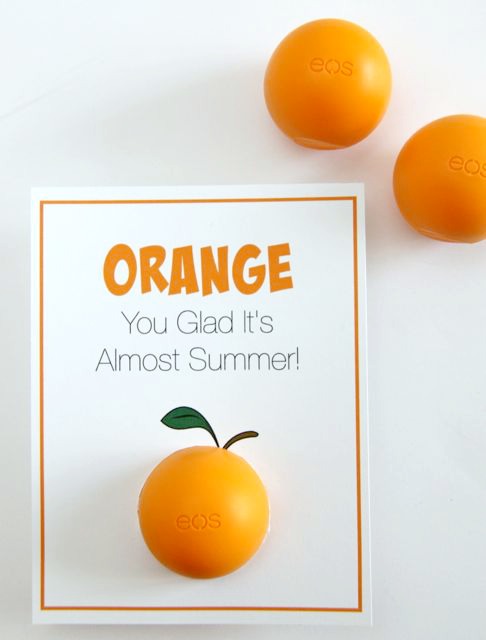 My kids and I love these EOS lip balms, the colors are so fun and they smell sooo good. Plus the circular container always makes them easy to find in my bag. I really like gifting these since I am a firm believer that one can never have too many lip balms and, of course, getting a fun little surprise ball of color is always nice too!

To make these you will need an 8.5 x 11 inch sheet of heavy white card stock. There are four printables per page (or you can click on the image above to just print one!) which you can find here: Orange You Glad EOS Lip Balm Printable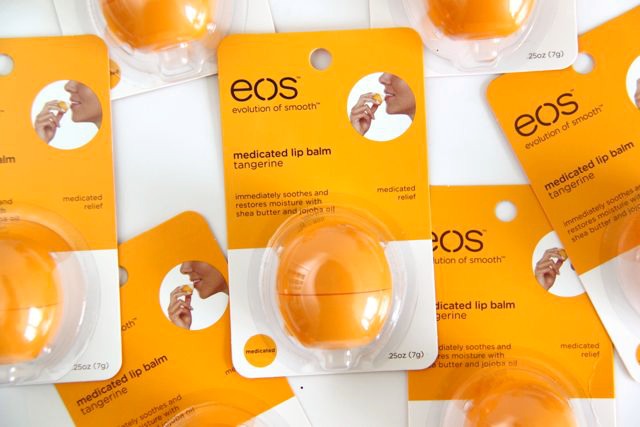 You will also need an orange flavored EOS lip balm…this Tangerine one smells To. Die. For. Just sayin'.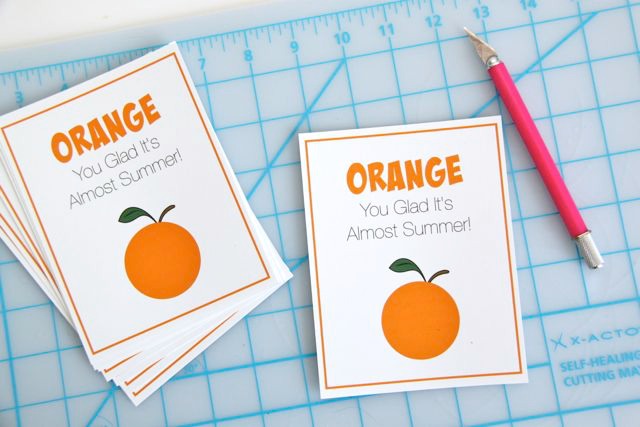 You can use and x-acto knife or a circular paper cutter to cut out the orange circle. Just make sure you have a mat underneath!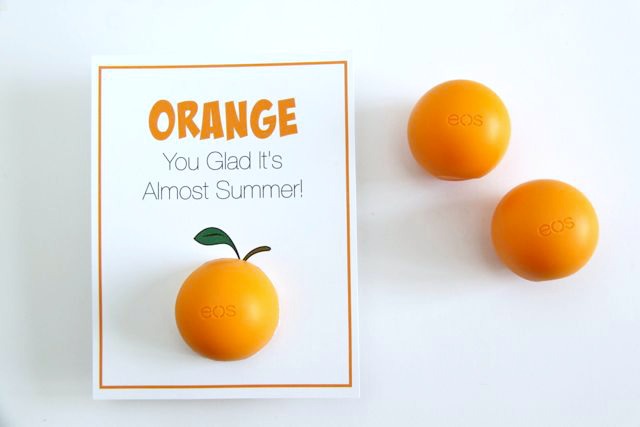 The EOS lip balms will fit perfectly into the hole so just pop one in and gift away!
Thanks for stopping by today!
Love,
Maggie