Okay, okay, okay. Just one last EOS lip balm gift idea, I swear. They are just so much fun to make and we absolutely love giving them to others  as gifts. This is another great one to give to teachers, babysitters, nannies, coaches, piano teachers, etc. Anyone who has helped your child (or you!) grow throughout this past year will love this, 'Thank You for Helping Me Bloom!' printable. I love an cute and easy gift idea!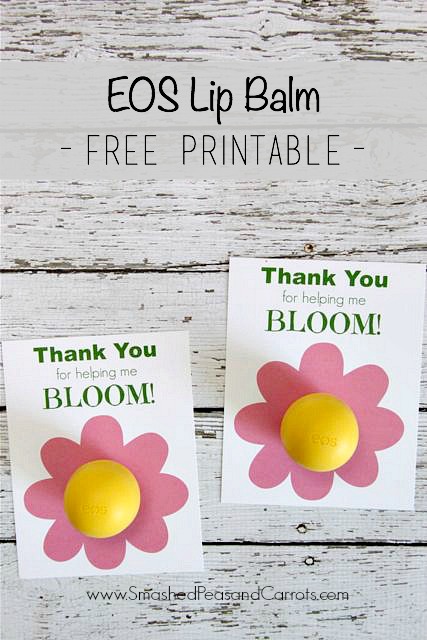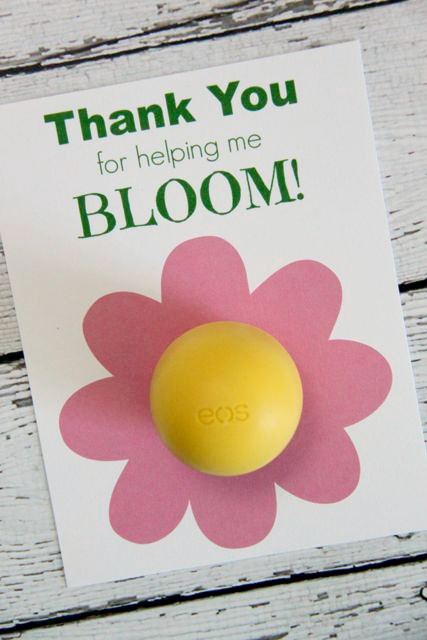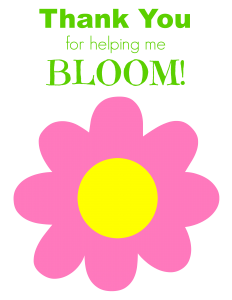 This 'thank you' prints four to a page and, as always, if you only need one you can just click the image above and print it off that way. Make sure you print it on a nice and heavy white card stock. I didn't even cut out the center of the flower on this one, I just used glue dots and attached the lip balms that way. You can always use the orange, pink, blue, or green flavored/colored lip balms too…don't just limit yourself to yellow!
You can find the printable here: Thank You for Helping Me Bloom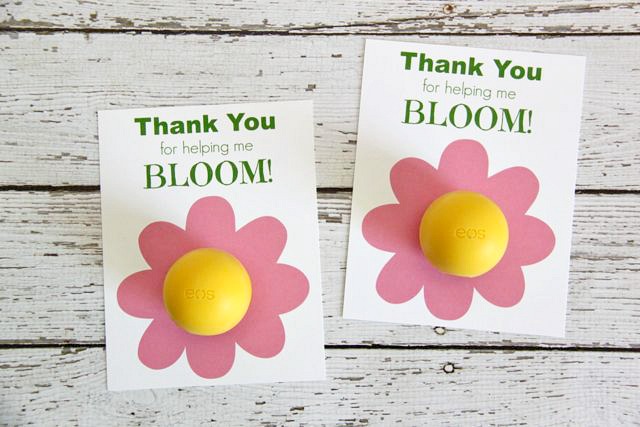 Ahhh…total cuteness! My girls even made a few for themselves because they just love them so. And how could I not let them? I just think they are so darn adorable!
Happy gifting or thank you-ing, whatever you want to call it! 😉
Thanks for stopping by today!!
Love,
Maggie