Yippee!
I finally have the blueberry muffin tutorial all finished for you!! Aren't you just all sorts of excited!! I really think it is such a super cute felt food piece, my kidlets love to play with them and bake me up a batch of lovely muffins in the afternoon 🙂 Super YUM! Now, you can make some little ones in your life something fun too.
And, just so you know, I will not be adding this to my Etsy shop as of right now but if you are interested in a
Breakfast Basket custom order
just let me know. I already have a few in the works for some of you who emailed me about this and I just thought I'd let everyone know that it can be a custom order…in case you were wondering…cause I know you all have been 😉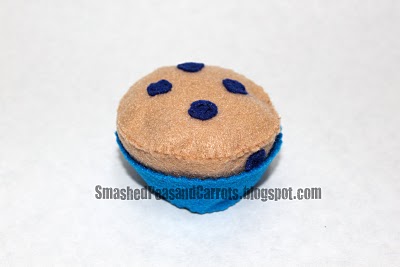 A muffin with no crumbs…the
BEST!
Felt Blueberry Muffin and Liner
1 piece of camel or light brown felt
1 piece of aqua felt (
or whatever color felt you want your liner to be!
)
1 piece of navy blue felt
pinking shears
navy blue thread, camel colored thread, and thread to match your felt liner
hand sewing needle
scissors
rotary cutter and mat
one cupcake liner and piece of paper to trace a template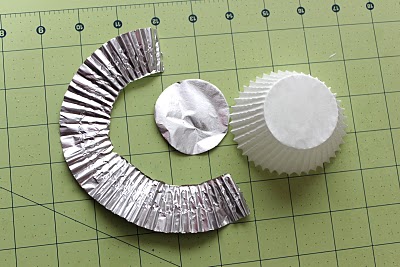 First take your cupcake liner and place it upside down so the opening or bigger circle is on the mat. Trace around this on a piece of paper to make a template for your muffin top. Then just take your scissors right to the cupcake liner so you end up with a muffin bottom template and then a template for the muffin side. Easy Peasy so far, right?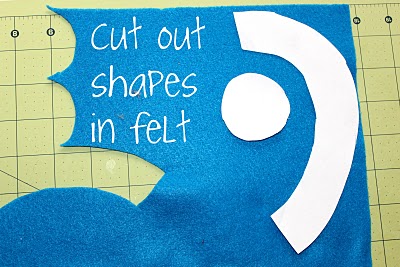 Then
to make the muffin liner, take a bottom template and a side template and cut one of each out in your felt liner color (mine here is aqua!)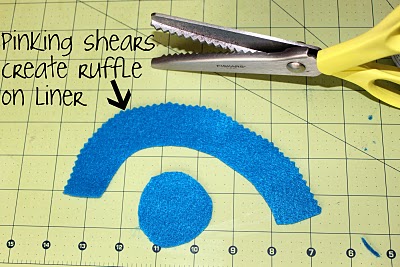 Then
, take your pinking shears and 'pink' right along the very outer edge of you felt muffin side you just cut out (like the picture above!)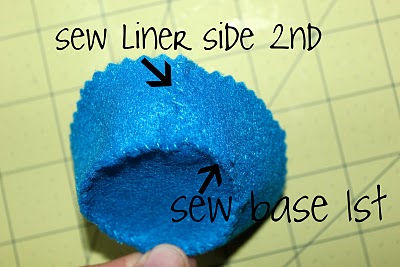 Then
, just sew together the bottom of the muffin liner to the bottom part of the side of the liner. Then, go up and sew the edges of the muffin liner's side together.
Whoa,
does that even make sense? If the picture doesn't help just leave a comment and I'll try to explain it better.
Done with the liner…that was fast, right!?!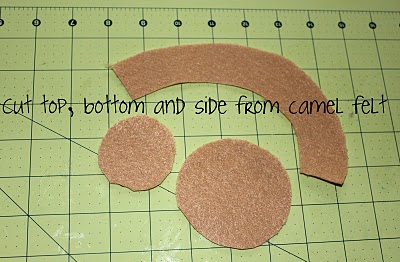 Now
to make the blueberry muffin, cut out a top circle, bottom circle, and 1 side from your camel or light brown felt.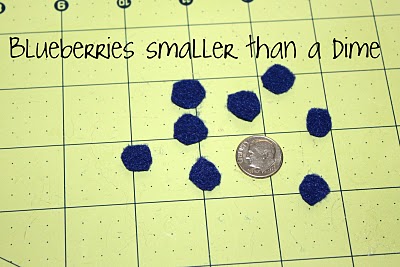 Then
, cut 7 or 8 small circles out of the navy blue felt. I made mine smaller than a dime. Also, mine aren't exactly circles as you can see but I thought that helped the muffin look a little more realistic…you know, the whole after it's been baked thing 🙂