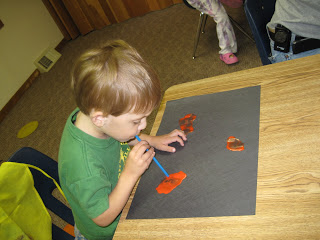 Noah making his art, check out his technique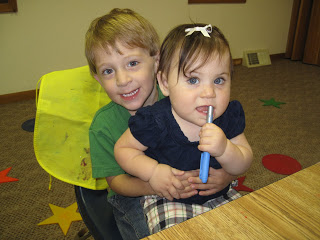 Some art class love!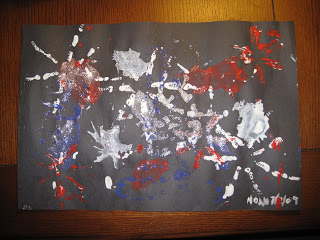 The finished product!

Thursdays this summer are our official art class day. Noah has been signed up for this great art class and his teacher is absolutely fun, super high energy and she has great messy art project ideas that mommies just don't want to do at home. Case in point, last week they made slime! Today in class Noah (with some help from Penny) made firecracker art and pasta necklaces–or for the boys pasta "neckwraps" haha! Here is how we made it.
Firecracker Art
Tempura Paint
Water
Straw
Construction Paper
Glitter

Water down tempura paint so that it is nice and thin and then drip spoonfuls onto construction paper. Blow directly onto the paint with a straw, add glitter and shake off!!
It was so easy, so messy, and so fun! Now we have the perfect piece of art to go with our Fourth of July barbecues this weekend! Go ahead, you know you want to try it now!