So last week was a huge deal for us. Three of my little ones started school!!! If you follow me on Facebook or Instagram you were lucky enough to get some real time updates on how things went. And if not, hooray for this post, hehe! It's time to catch up!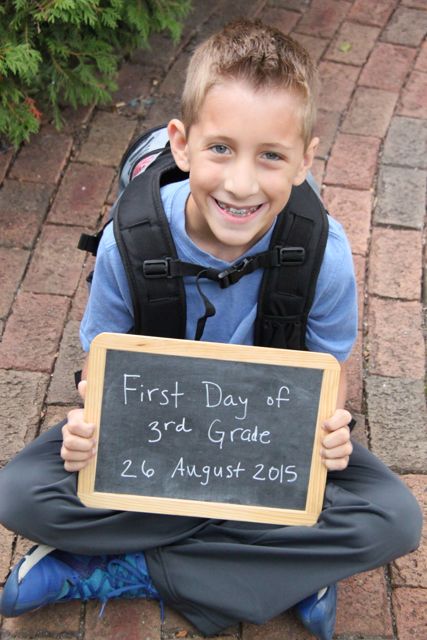 My oldest, Noah, started 3rd grade! THIRD GRADE! Can you believe it? Because I cannot. Noah is getting so tall. Like, really crazy tall. He will be taller than me soon. I predict by 5th grade. Let's hold me to that, shall we? 🙂 He loves basketball and swimming, playing Monopoly and Legos, he loves science and math. I hope he loves third grade…it was my favorite year in all of elementary school!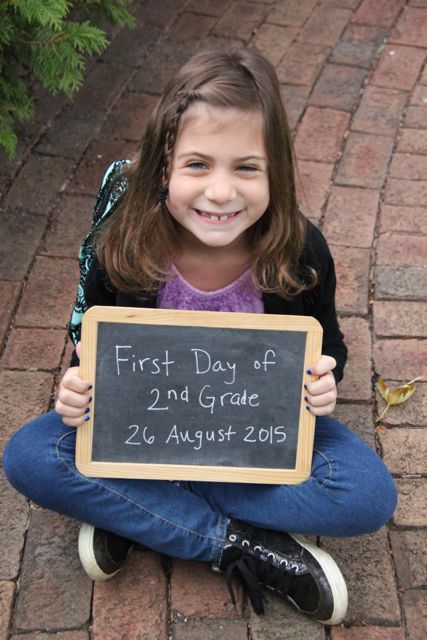 Penelope, my second baby, is now in 2nd grade…whaaat?!?! She is a girly girl with a super athletic side. She loves clothes and shoes, and gymnastics and tumbling (so much that she broke her arm doing it!), a good game of Monopoly or some good ol' rainbow loom action, and loves art and music class. I hope she loves second grade and takes it by the horns!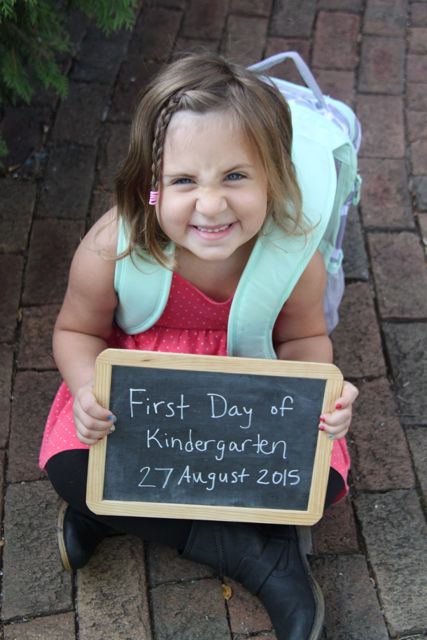 And my Eloise, oh my, she started Kindergarten last week. Full day. On the bus. Crazy. How did she get old enough to do these things!?! She has been waiting for this day, forever. She is my little momma, my helper, my go-to girl. She loves to pretend play, take care of her "daycare" full of dolls, and read books. She loves to ride her bike, she loves to play library. I don't know what I am going to do not having her home and I don't think Oliver knows what to do with himself either. We both miss her so much but she is loving it and is eager to learn and take on the world!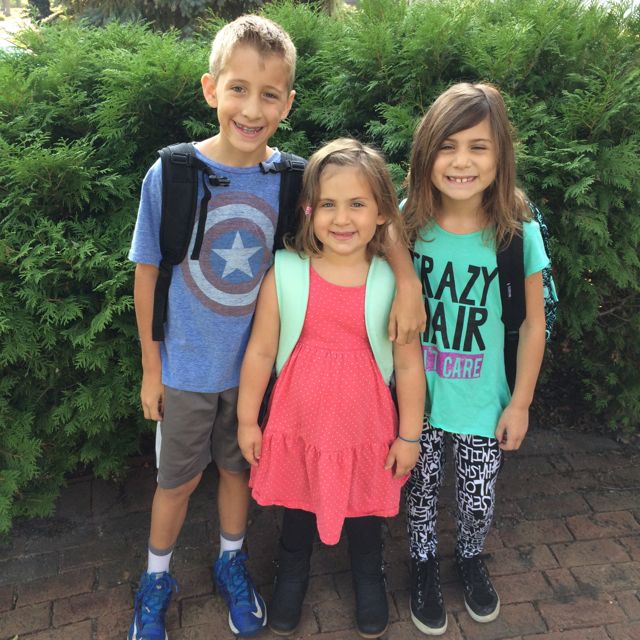 Right before Eloise's first day of Kindergarten!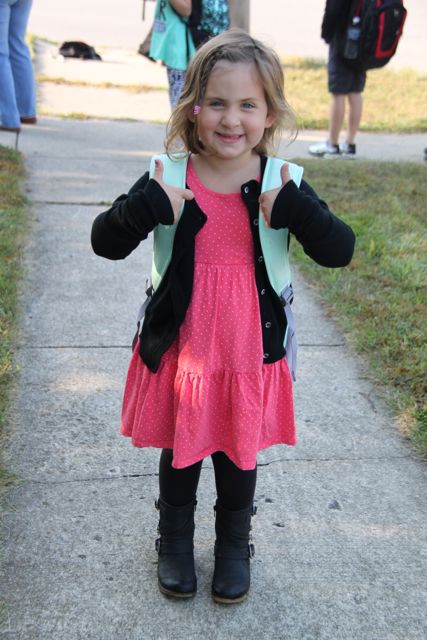 Right before she took the bus to school for the first time!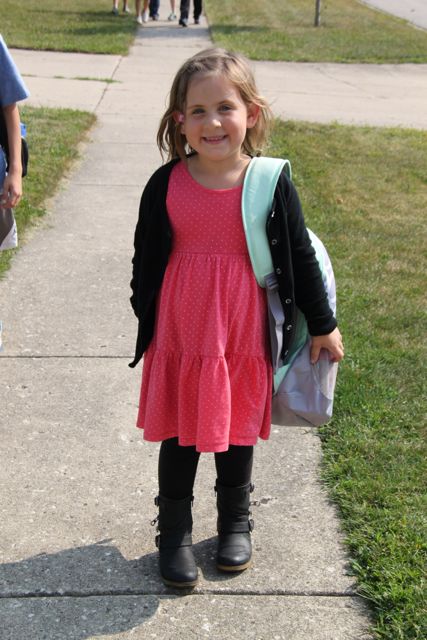 After Eloise jumped off the bus after her first day of school she was super excited to tell me all the details! She met a new friend, she learned all the school safety drills, she even ate all her lunch! I think this is going to be a great year…for all my kids. We are lucky to have such a wonderful school, excellent teachers who truly care about our kids, and the best families to go through the years with…hooray for back to school. This momma needs to get used to an empty nest! Thank goodness I still have my little Oliver!!!
Love,
Maggie