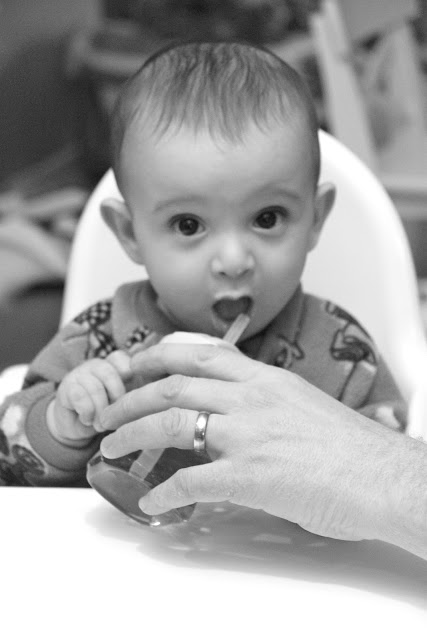 Somebody finally had their first taste of food this weekend. Yes, it's been long overdue.  All the other kids were already at least a month in to trying out food at this point but since Oliver is our last I will fully admit that I am milking his baby days for all they are worth.  7 1/2 months old? Pshh…that's nothing.  What else can I delay? 😉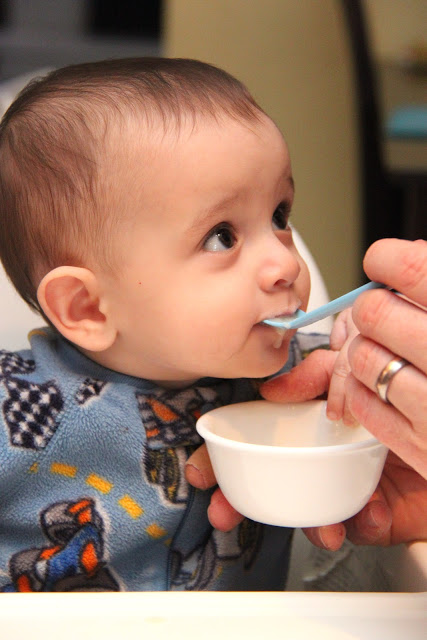 He seemed quite into it at first but I think he was digging the spoon more than the food.  Another toy to chew on perhaps?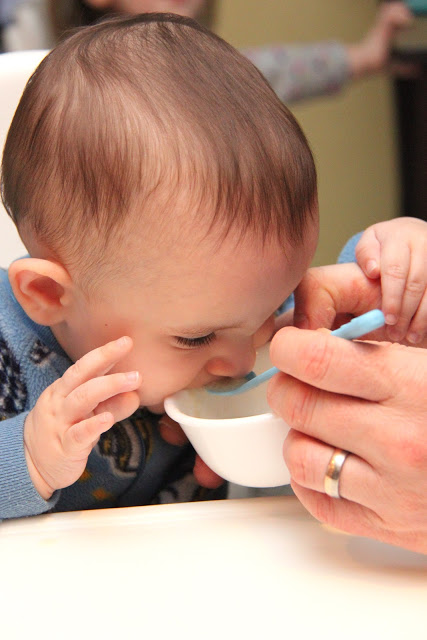 OK, and he loved gnawing on the bowl too.  We thought he was trying to slurp up the food but come to find out he just wanted to suck on the bowl.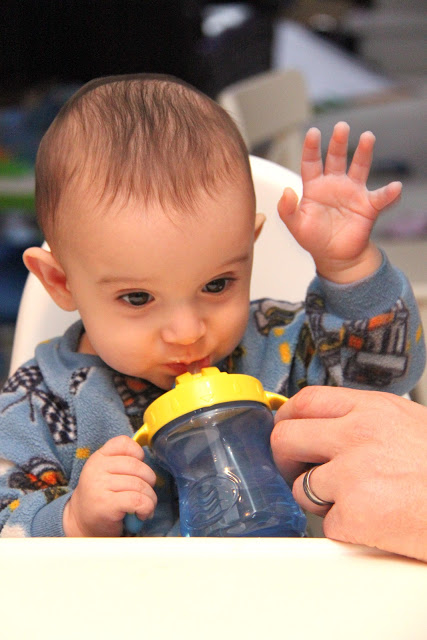 We gave him his first taste of water in his very own sippy cup too, what a big boy! He raised his hand in excitement when he sucked up his first sip.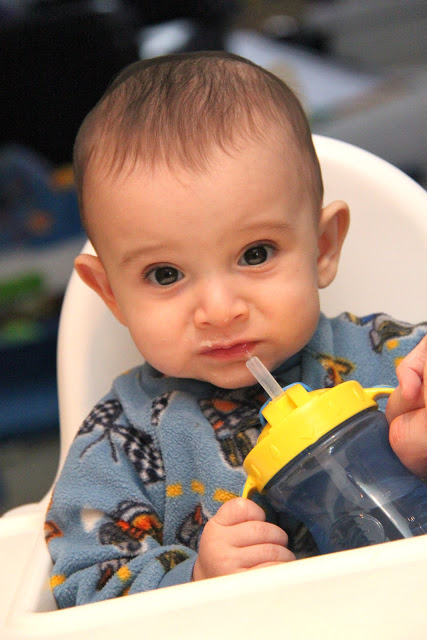 And then he gave us this face, hah! Maybe it'll grow on him 😉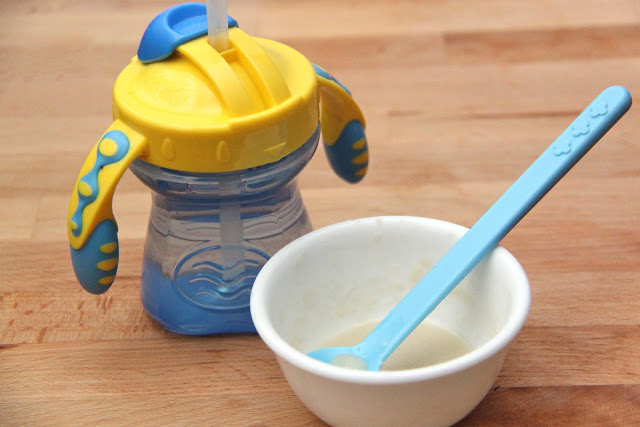 Here's to more days of this.  
Mealtime just got a little bit messier around here!
XOXO,