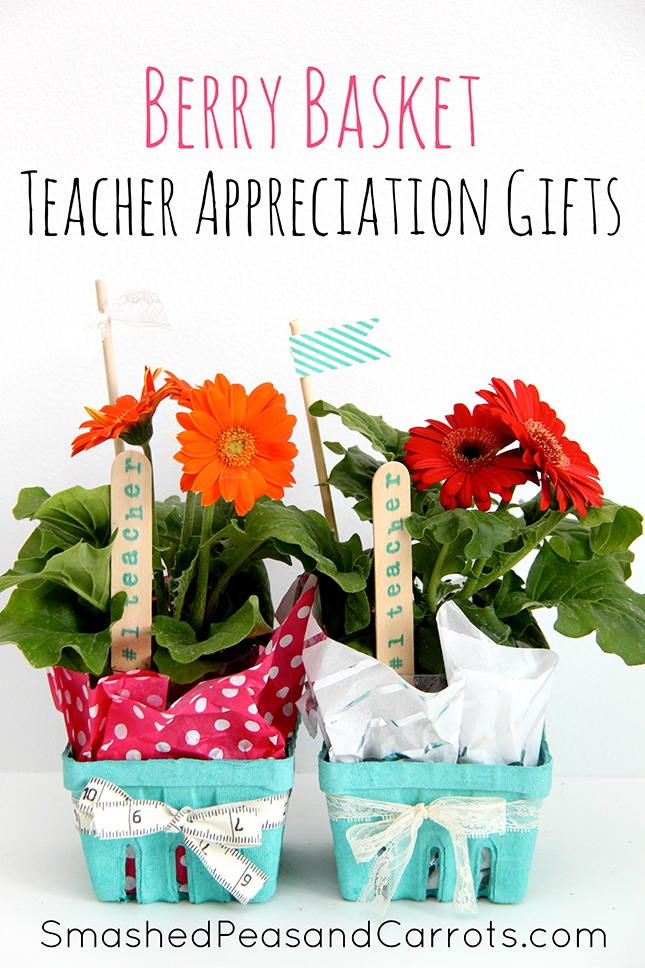 Did you know that this week is Teacher Appreciation Week? Yup, yup. In case you didn't know, it is always the first full week in May. As a momma to four little ones and with summer coming up in just 4 weeks (how is that possible?!?!) I totally think our teachers are worth their weight in gold. They work so hard teaching our children so many wonderful things 5 days a week…and some after school and on weekends. I still can't believe that my two oldest littles have learned to read books (books people!) like lots of sentences, in kindergarten alone! That is crazy talk.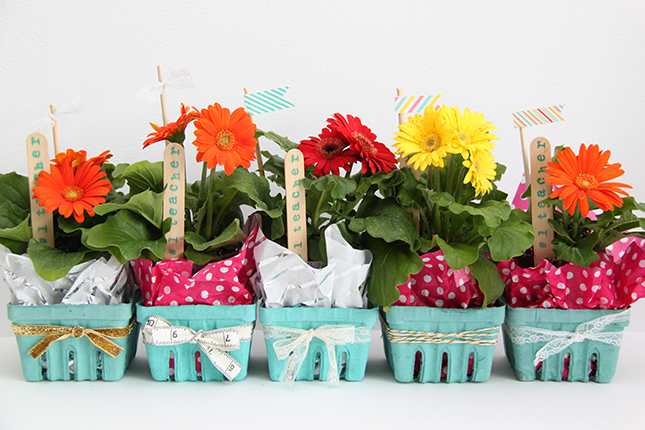 So to show our teachers, yes we have 5 between my oldest 3, our deepest and sincerest appreciation I made these sweet little Berry Basket flower arrangements. I saw an adorable version of these lovely baskets on an Instagram friend's feed (thank you Ashley!).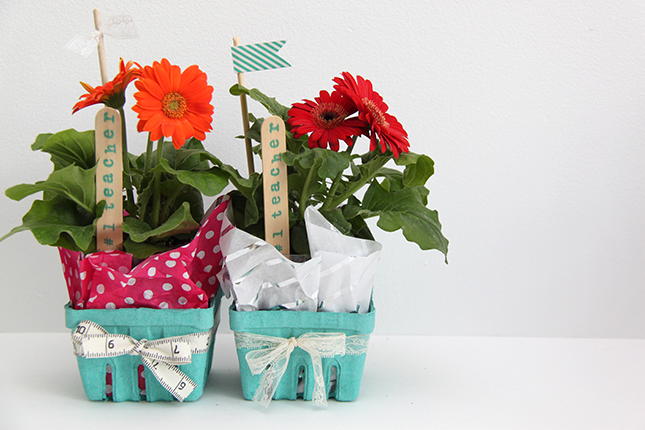 If you follow me on Instagram (here) you know I love me some berry baskets as I made some cute Easter gifts with them last month. I think they up the cuteness factor of any gift!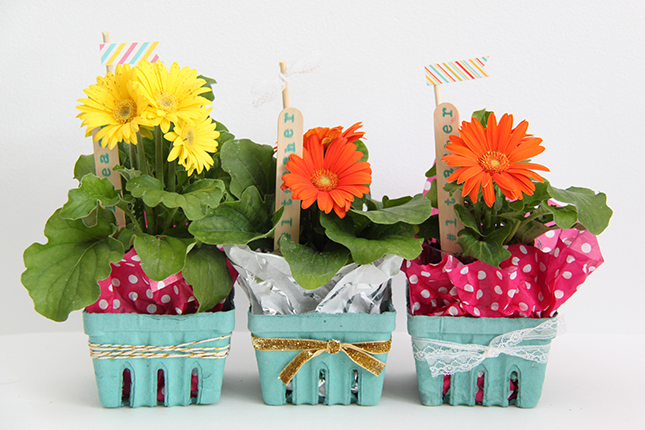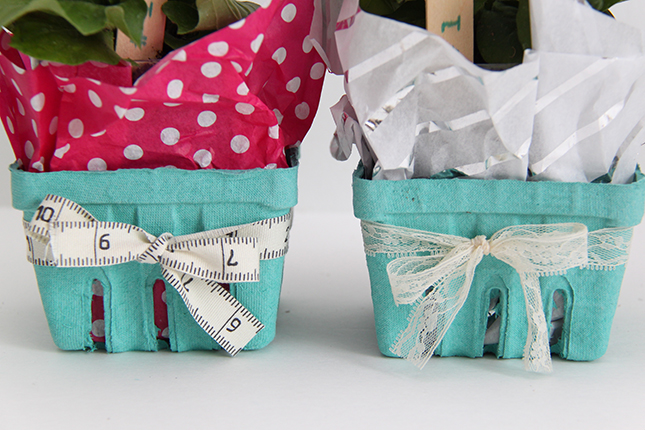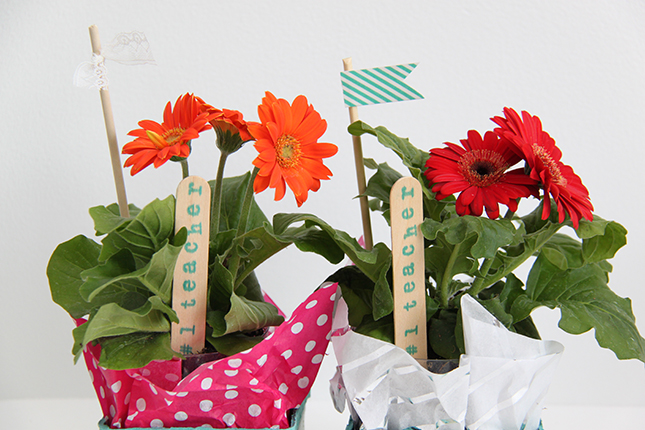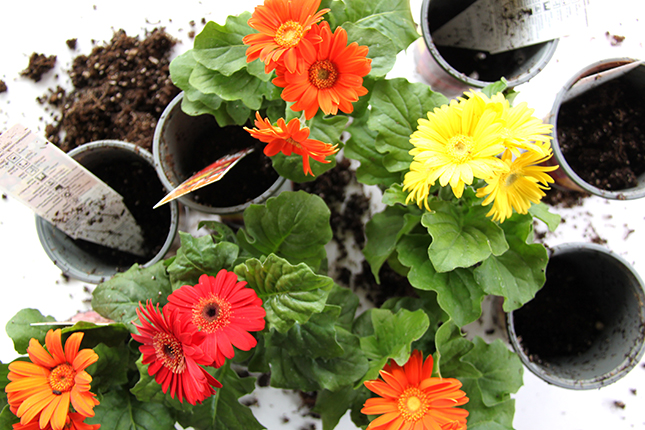 These baskets are so simple to make yet they make quite the statement. I just bought a bunch of pretty Gerbera Daisies at Home Depot (I swear they have the best flowers and plants) and re-potted them in Chinet cut crystal plastic tumblers, the 14 oz ones.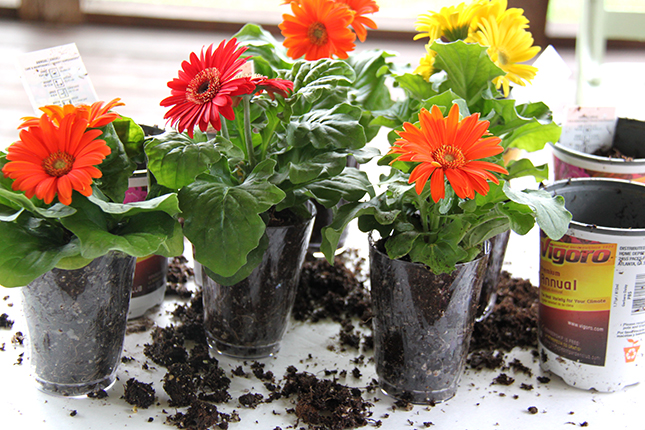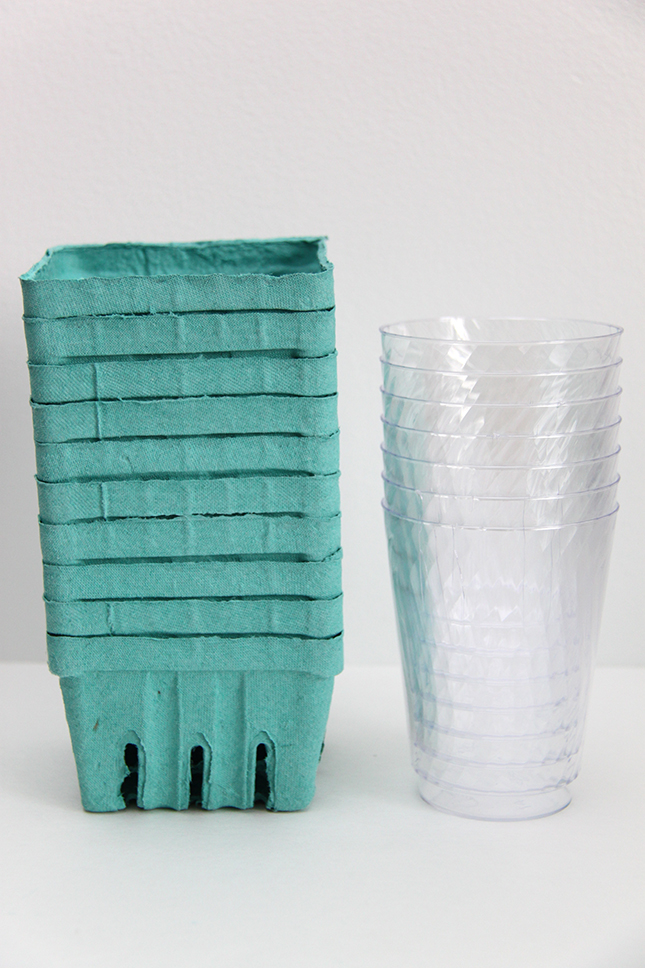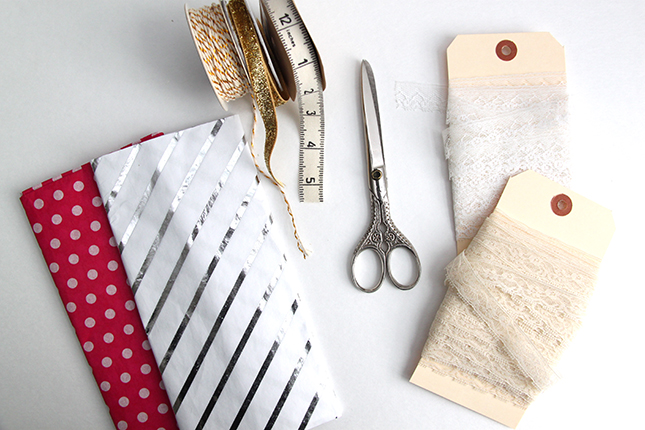 I used pretty tissue paper to fill the basket and some pretty trims and vintage lace to decorate the outside.

Then I stamped "#1 Teacher" onto wooden popsicle sticks and tucked them into each flower pot.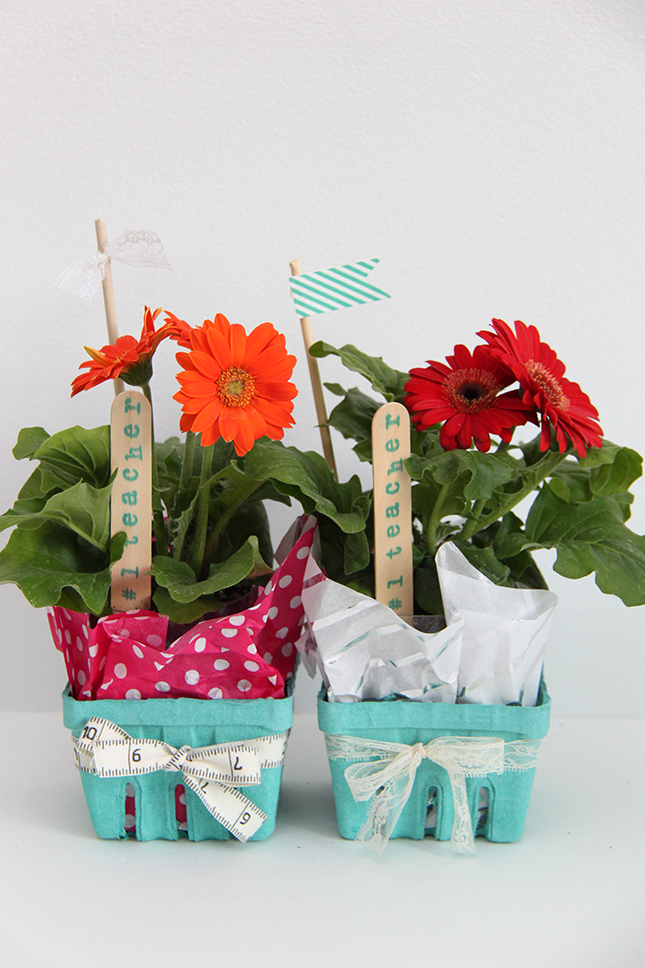 Along with a wooden skewer decorated with either a washi tape flag or knotted vintage lace.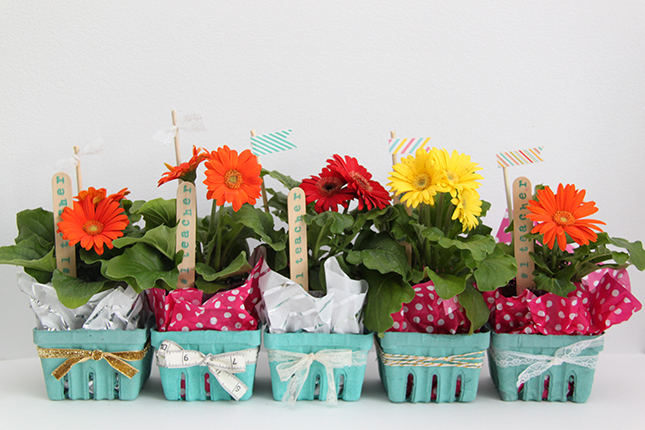 Pretty flower arrangements perfect for teachers…or momma's (ahem, Mother's Day is this weekend peeps!)
Thanks for stopping by today!
Love,
Maggie