So
, it seems as of late I have been making loads of
Car Cozies
for some birthday gifts for my friends' little boys and as baby gifts (for the older sibling gift, can't forget them!) I made Noah one too, of course, but then realized I was leaving Penny out of all the toy-toting fun…and nobody wants to be left out of all the fun, right?.
Plus
, she is at an age where she wants whatever Noah has, a big fight then ensues, and this momma is NOT happy pulling two little ones apart for the millionth time in what was that, yup, just
one
day. Aaargh!!
This is where the Fold-n-Go Pony Farm comes into play. Wanna take a peak and see what I'm talking about?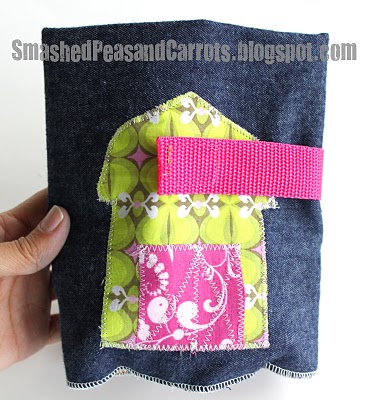 Cute
and
P
ink
and
Gi
rlified!
I'm lovin' how stylin' a barn can be!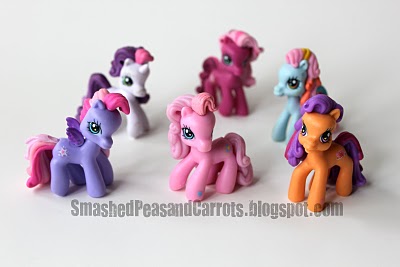 Last Easter Little Miss P got a whole slew of these itty bitty
My Little Ponies
in her Easter basket and now she is raring to play with them since Noah is hoarding all his cars and trains these days…
yay
for girl-y pony fun!
Then, cut the rest of the felt to make little carrot shapes, grassy areas, a water trough and hay bales (not pictured here but you can see it a few pictures up).
Sew your pockets in place, I just used Jill's guide of sewing the pocket lines every 2.75 inches…why mess with perfection, right? I also didn't sew the ends in place cause I was going to serge around the whole thing in the end.
I just free-handed the barn applique, I did the whole barn with one scrap piece of fabric and then the barn door in a small square of another (the pink). I place the soft side of the velcro in the middle top of the barn so it looked like a little loft door.