You will be so excited to see the new menu items at Chuck E. Cheese's! Food and Fun at Chuck E. Cheese's all the while the kids run around playing games and tiring themselves out!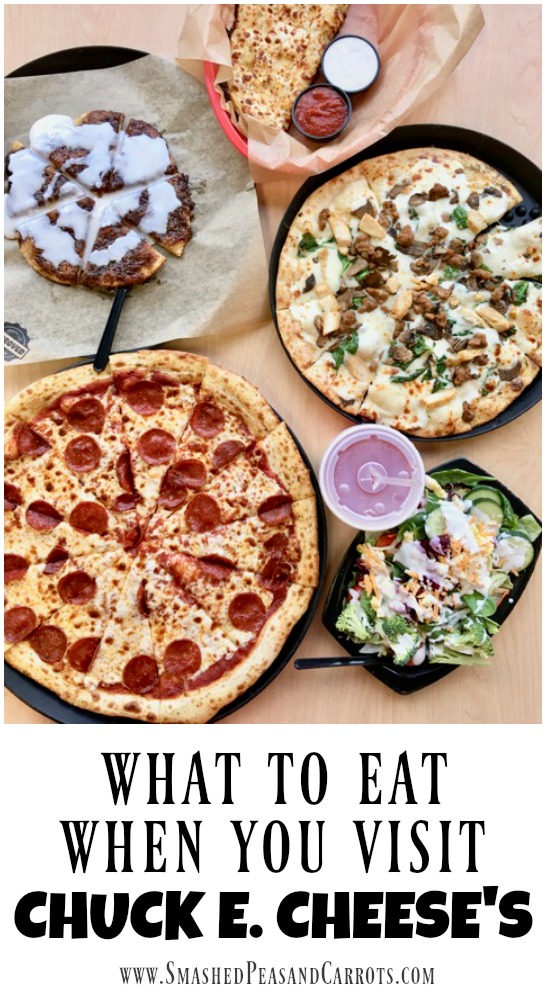 Chuck E. Cheese's is one of those rare kid places that I actually enjoy bringing my kids too. I think it's because at ages 10, 9, 7, and 5, they can all still be entertained there…yep, all of them! Not one kid ever complains about going and magically they all seem to really get along and help each other out or cheer each other on when we are there. Plus, I get to get in a few games of shooting basketball hoops (which is the BEST game ever!) And I love that food is good too…and I can eat healthy with the salad bar, which is a total bonus!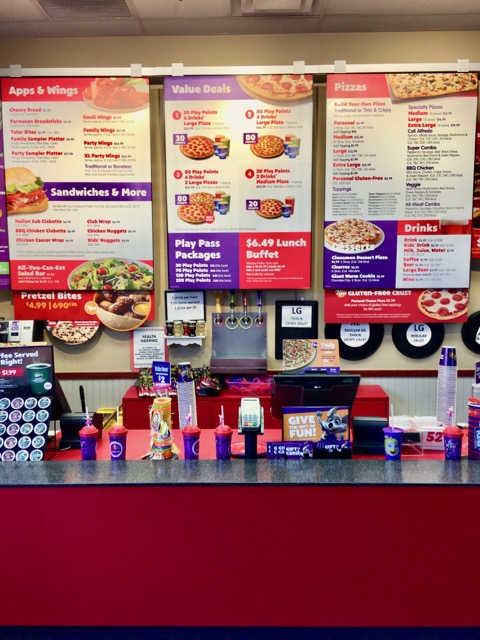 My husband and I  recently took our crew to Chuck E. Cheese's at the end of a crazy busy weekend. It was just what we needed. The kids got to let loose and I didn't have to cook! If you have the opportunity, I highly suggest heading to your local Chuck E. Cheese around dinner time on a Sunday. The birthday parties are all done by then and the crowds are gone.
I am always so pleased to see the menu when we walk inside. As a part of a major menu revamp two years ago, Chuck E. Cheese's launched new and exciting parent-friendly menu items – including gluten-free and thin & crispy pizza crust.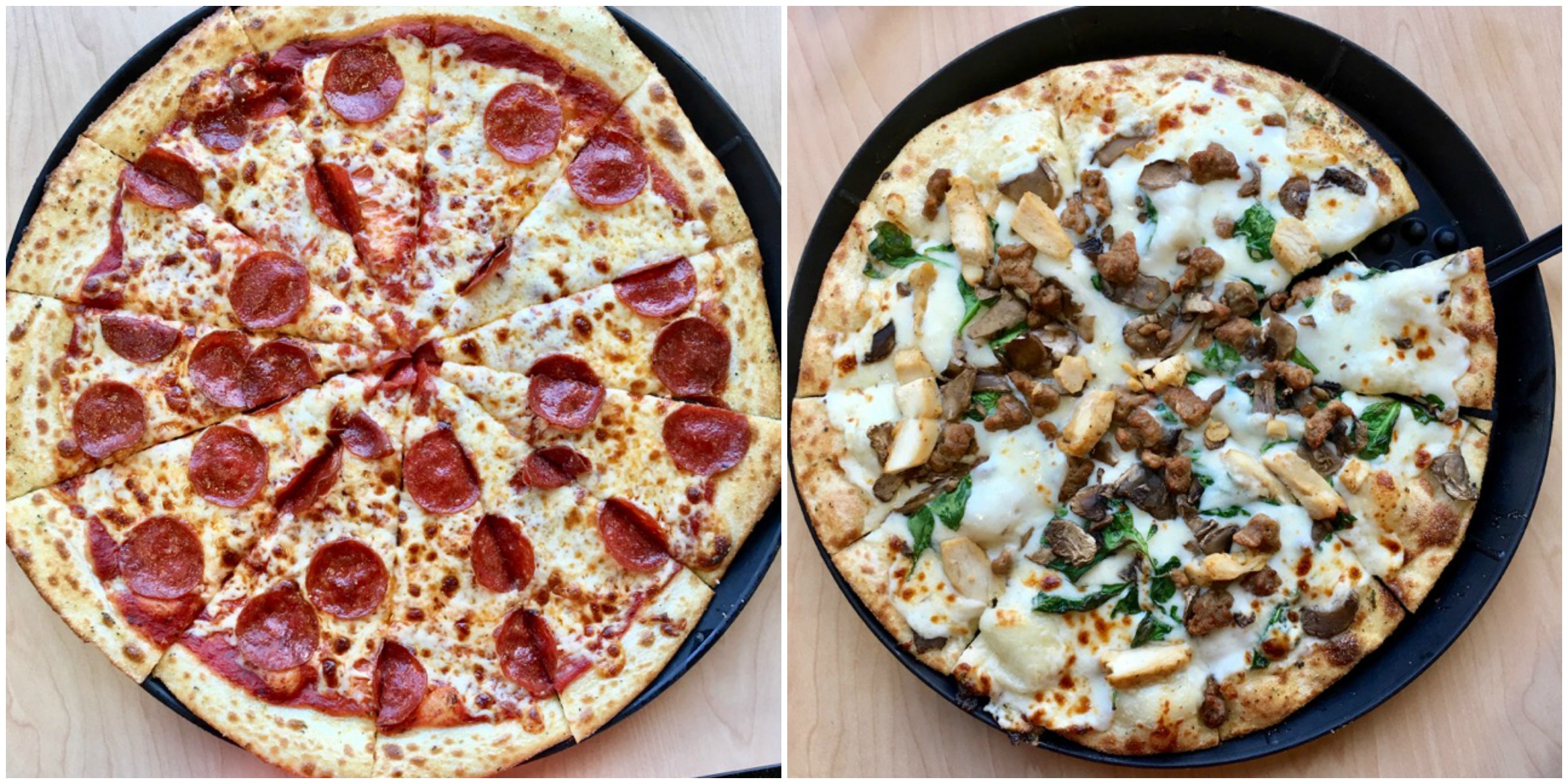 Food and Fun at Chuck E. Cheese's
As Chuck E. Cheese's continues to innovate, they've also added delicious specialty pizza flavors including their Cali Alfredo (includes spinach, creamy alfredo sauce, sausage, mushrooms and chicken)…which is seriously amazing and apparently a fan favorite, BBQ Chicken (includes BBQ sauce, chicken, red onions and green peppers), Veggie and classic Pepperoni.
And guess what?! In a recent nationwide blind taste test, more than 60 percent of people expressing a preference chose Chuck E. Cheese's Thin & Crispy pepperoni pizza over Pizza Hut's® Thin and Crispy pepperoni pizza.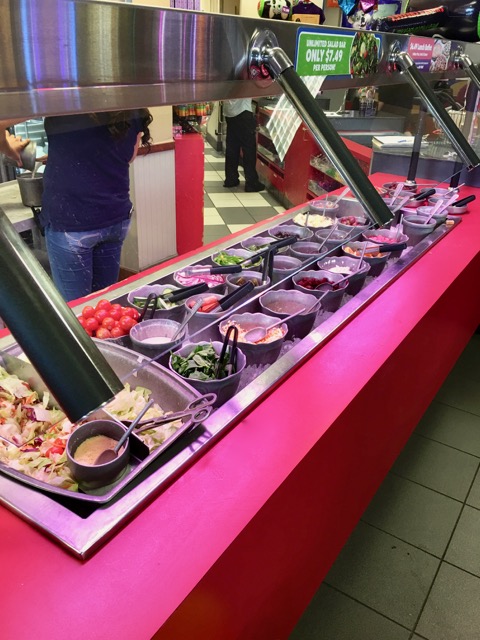 And like I said before, I looooove their endless salad bar. It's so full of fresh veggies and salad-y options. My oldest son wanted in on it too, he loves salad bars and piles his plate so high. He even went back for seconds and thirds!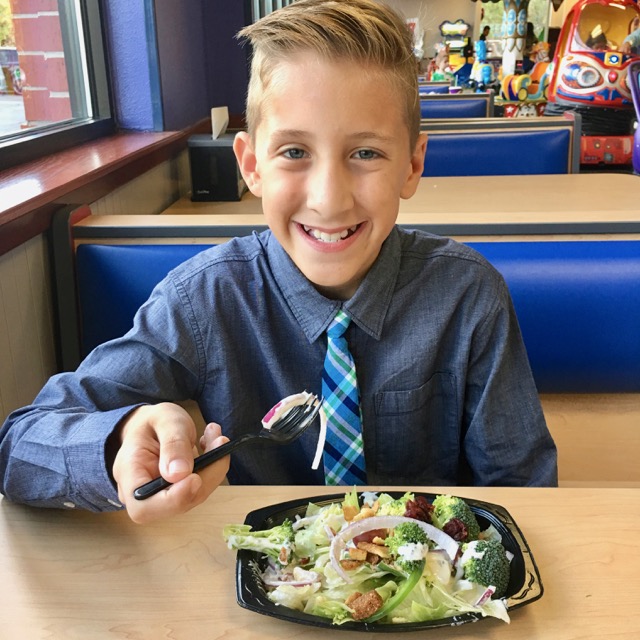 See!!! This is plate 1 of 3!!!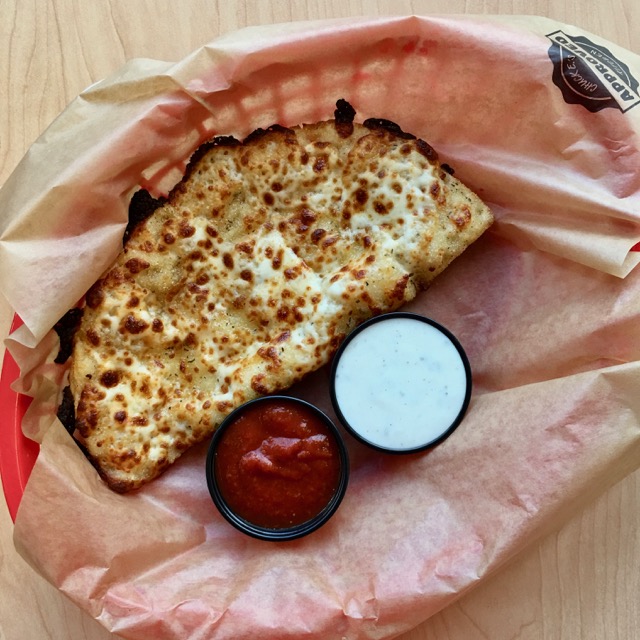 In addition to pizza, Chuck E. Cheese's also offers other food items such as traditional and boneless wings, wraps, cheesy bread, and pretzel bites.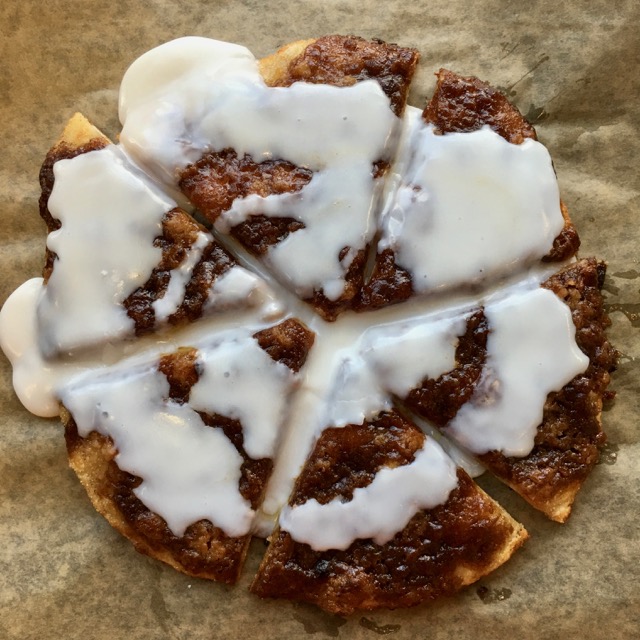 New dessert offerings include Cinnamon Dessert Pizza (my absolute hands down favorite!!!), Churros and a giant warm, chocolate chip cookie.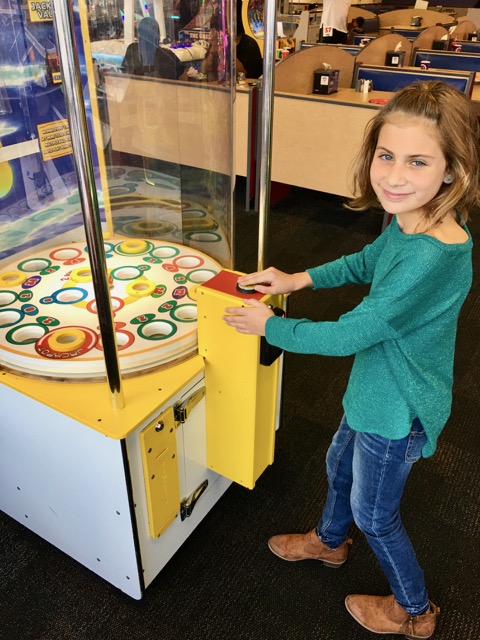 And of course you cannot come to Chuck E. Cheese's and not play the games….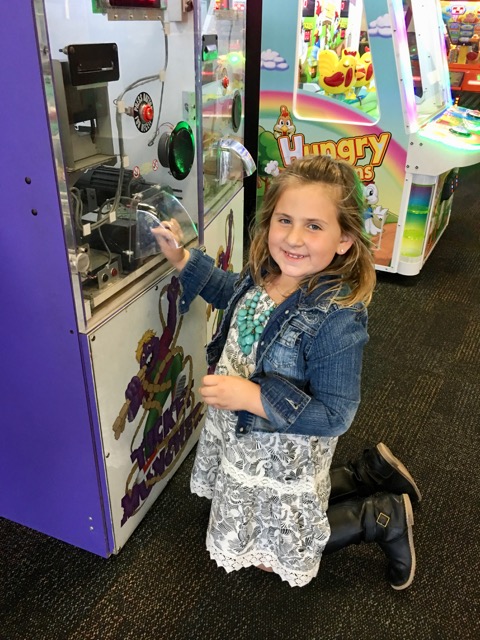 Feed your tickets into the ticket exchange machine…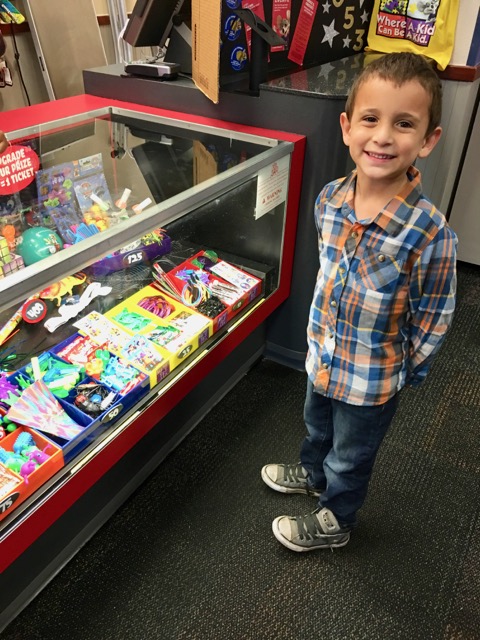 and then deliberating on what prizes you should get with your tickets!!!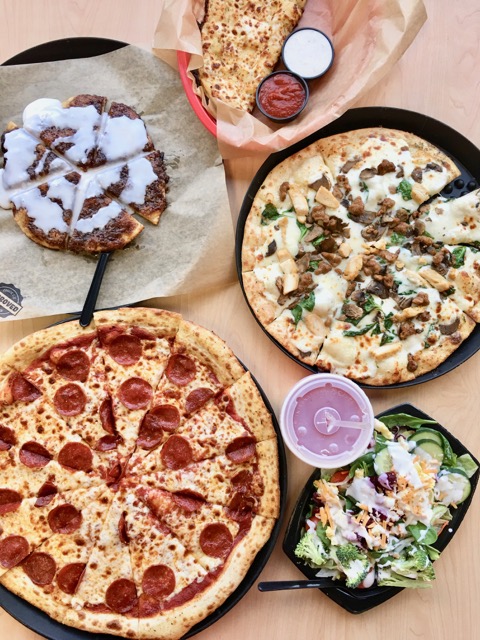 Families can enjoy their favorite handmade pizzas, fresh salads and delicious cinnamon dessert pizza at the All-You-Can-Eat Buffet, available Monday through Friday from 11 a.m. – 2p.m. starting on September 5 at participating locations.
You can also follow Chuck E. Cheese's on social media here:
Facebook  // Twitter // Instagram
For more delicious and easy recipes and craft ideas please LIKE Smashed Peas and Carrots on Facebook or follow me on Instagram or Pinterest for more great ideas! And if you like this, you may enjoy these posts as well!
Thanks for stopping by today!
Love,
Maggie
SaveSave
SaveSaveSaveSaveSaveSaveSaveSave
SaveSave