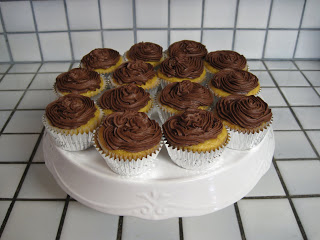 The best cupcakes in the world, chocolate chip cookie dough cupcakes!!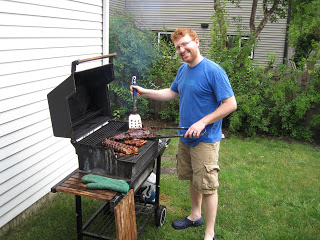 Clif grillin' in the rain on the Fourth of July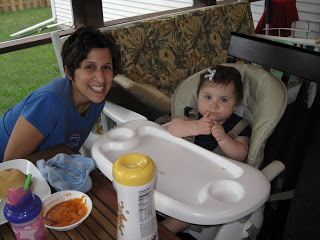 Me and my girl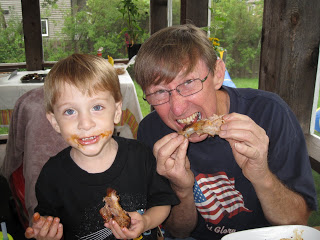 Noah and Grandpa Sam getting messy
Today is the Fourth of July and oh, what a day we had! We decided to have a BBQ at our place with some relatives. The day wasn't as sunny as we had thought it would be but we made the best of it anyways. Our plan was to grill out and we (meaning Clif) managed to do it even while raining, really it was a fun adventure (for him)! Penelope showed off her walking skills for Grandma and Grandpa B…she can do up to 25 steps now and can even throw in some stop turns and circles. Noah couldn't wait to eat some ribs and get messy with Grandpa Sam…he showed him his technique for licking them to the bone…literally. Afterwards, Noah and Penny were able to ride in Grandpa's big step van they brought up as they are heading to a car show in Grayslake tonight. What a great day…now this momma and her hubby can watch some fireworks while the kids sleep the night away!