Oh man, if you follow me on Instagram (find me here!) you know we are living up the feel good coziness that is December. The holiday spirit is in full swing in our home. We started December off with a bang yesterday with our Advent Calendar (we do this Experience Advent every year) and we also started our Book Advent (using a whole bunch of our favorite books I shared in this post here). Tonight, once girl scouts and basketball practice are over for my girls, we are all settling in for a Frosty the Snowman read aloud and then watching the movie all the while we'll be snacking on this super delish Frosty the Snowman Popcorn Mix.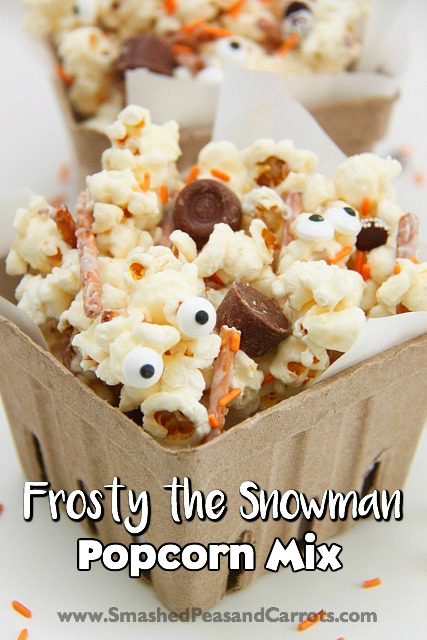 This Frosty the Snowman Popcorn Mix couldn't be any easier to make too! Here is what you need to get started:
1 bag of microwave popcorn (or about 10 cups popped)
1 cup of pretzel sticks (broken in half for his arms!)
Candy eyes (for his eyes, of course!)
Sno-caps or chocolate nonpareils (for his buttons!)
Orange jimmies (for his nose!)
Mini rolos (for Frosty's top hat!)
1-1/2 cup white chocolate chips, melted.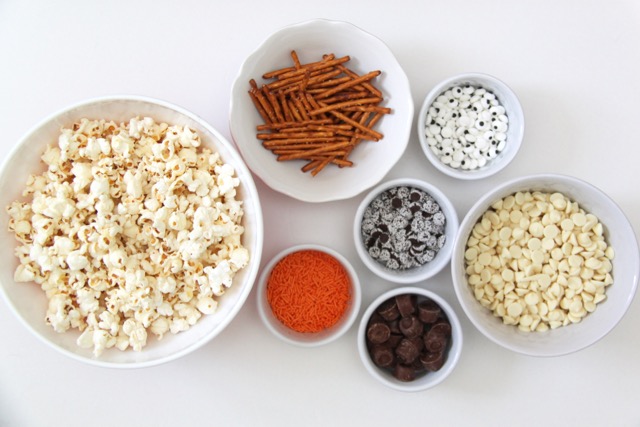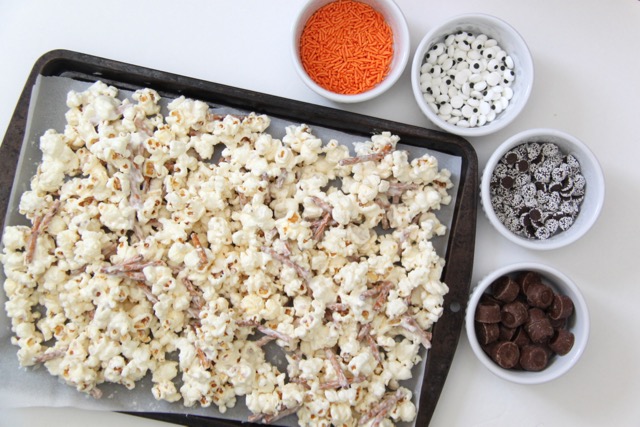 In a large bowl, mix together the popcorn and broken pretzel sticks. Next pour the melted white chocolate over top and mix well so that you coat as much of the popcorn and pretzels as possible. On a parchment lined baking sheet, pour the popcorn/pretzel mix so it can be spread out to dry.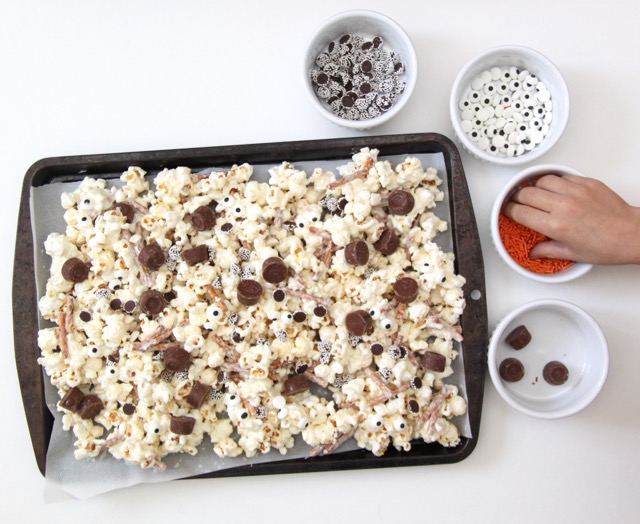 BUT! Before the white chocolate dries, top the popcorn/pretzel mixture with the candy eyes, mini rolos, orange jimmies, and sno-caps. Generously, of course!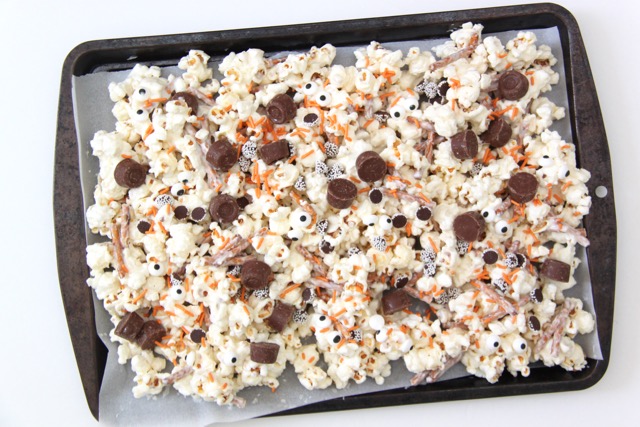 Then, either leave on the counter so the chocolate can dry for about to 30 minutes or you can rush the process and place the pan in your refrigerator for a few minutes.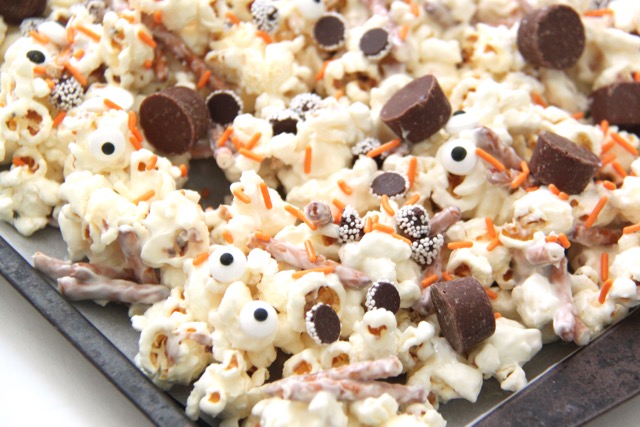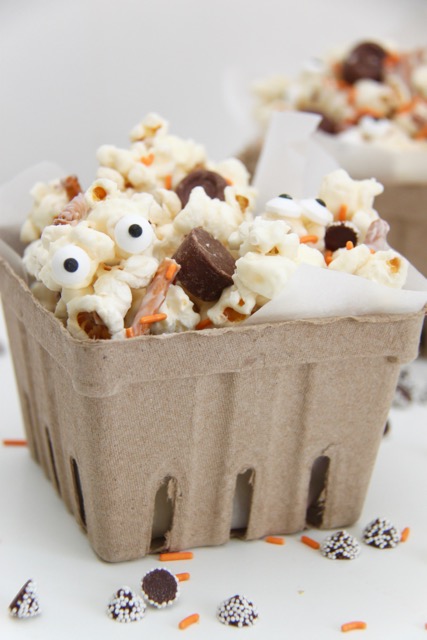 Once it's ready, break up the popcorn mix into small pieces and serve it up in bowls!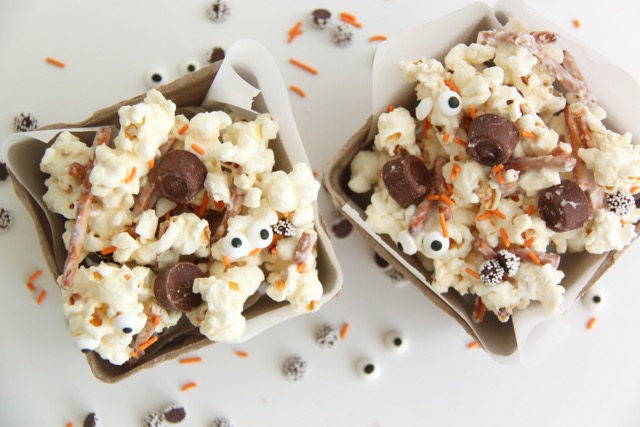 Then you can get cozy with some blankets and maybe even a nice warm fire, and read Frosty the Snowman out loud or just watch the movie! Memories in the making…the perfect Family Movie Night in my opinion!!
Thanks for stopping by today! Hope you have a great weekend!
Love,
Maggie