*This giveaway has ended!
OMGosh. It's finally here. Today is THE day. The Minions movie is out in theaters and we are all super excited to see it!!! Are you going? We were just at the theater earlier this week to see another movie and the preview for the Minions came on…it looks so cute…and funny. My kids are PUMPED!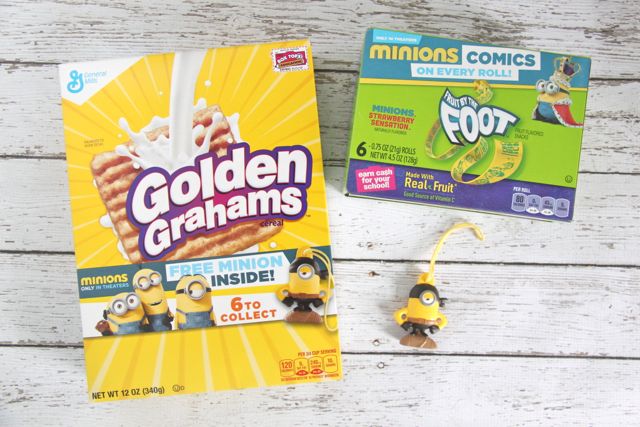 Just in time for their new movie to take the summer box office, General Mills has teamed up with the Minions to offer exclusive Minions Buddies in every specially marked box of General Mills cereals!
General Mills is once again connecting fans with what they love. Hidden inside each box, you will find one of six select Minions Buddies about to hit the big screen.
Minions and cereal fans alike can collect all six Buddies in each participating brand of General Mills cereals, including Honey Nut Cheerios, Banana Nut Cheerios, Cinnamon Toast Crunch, Reese's Puffs, Trix and Golden Grahams.  The specially marked boxes of Big G cereals hit store shelves this month, but only for a limited time. General Mills has additionally released specially marked packing of participating Betty Crocker fruit flavored snacks, including Fruit Roll-Ups, Fruit by the Foot and Gushers.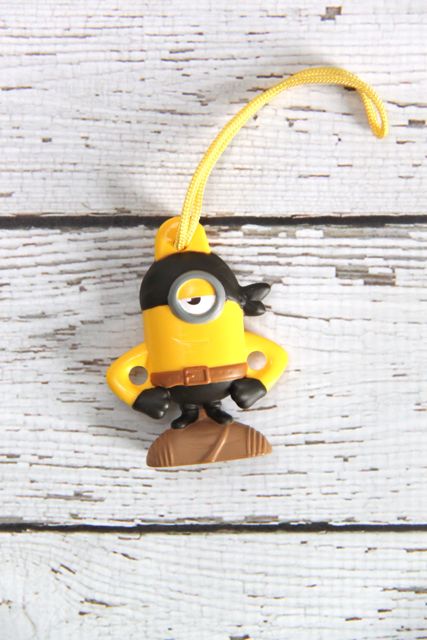 I mean how cute are these Minions buddies!?!
If you are as excited about the Minions movie as we are then you are going to love this giveaway. Are you ready?
General Mills is giving ONE lucky reader a box of General Mills cereal, a box of a participating Betty Crocker fruit flavored snack, an exclusive Minions Buddy and a $25 Fandango gift card to see the film in theaters. 
To enter this giveaway just comment below telling me who your favorite Minions character is!
*Giveaway ends Sunday, June 12 2015 at midnight
The Winner is: 

Good Luck!
Love,
Maggie