Yesterday I surprised my littles with a chocolate fondue party when they came home from school. Best. Surprise. Ever. They had a blast! And while they were having fun dipping and eating and laughing I melted my own little batch of dark chocolate and made some Chocolate Dipped Heart-Shaped Marshmallows to give as gifts to the lovely secretaries at my kids' elementary school. I volunteer at their school every week and these ladies are the first people you meet when you walk inside the building.  I thought it would be fun to surprise them with a treat since they are always so cheerful and sweet every single time I see them!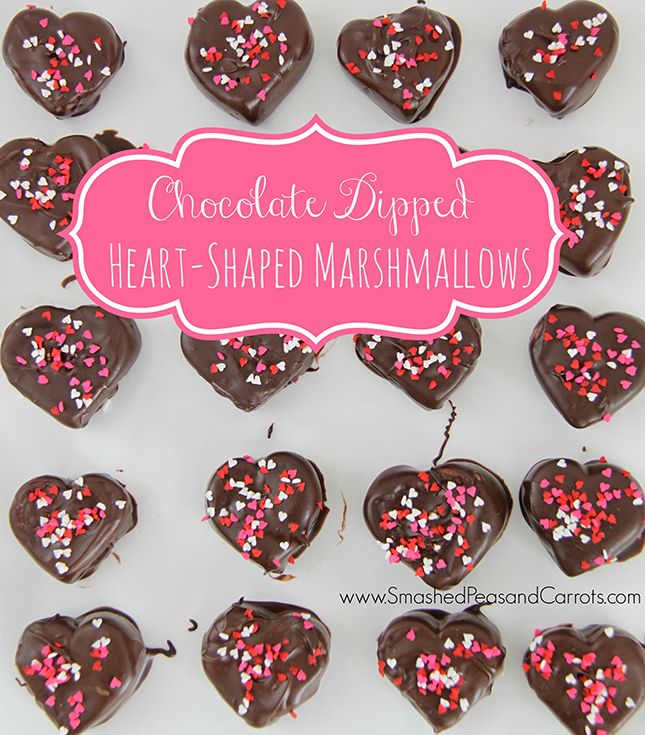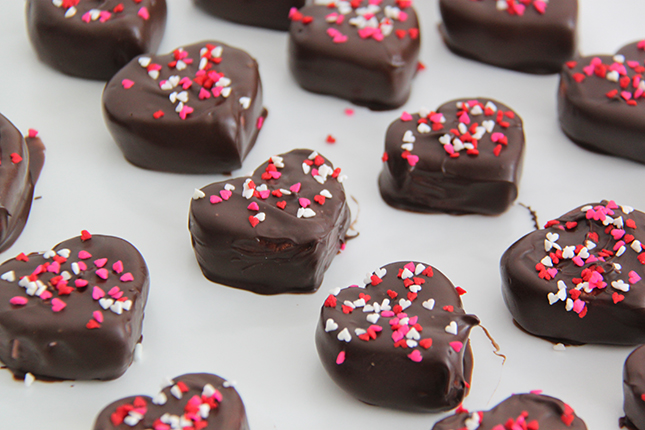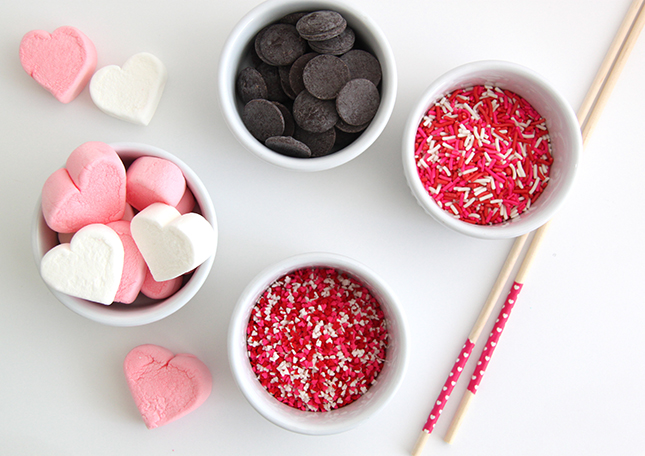 To make your own Chocolate Dipped Marshmallows you will need:
1 bag of melting chocolate wafers (I love the dark chocolate flavor best!)
1 package of marshmallows (Heart-shaped if you can find them!)
Candy decorations of your choice
Place the melting chocolate in a microwave safe bowl and cook on high for 1 minute. Stir the chocolate together. The majority of it should be melted but if it is not cook for an additional 30 seconds and stir until completely melted.
Using a wooden skewer or a fork, dip the marshmallows into the chocolate until completely covered. Place dipped marshmallows on a piece of waxed paper and sprinkle tops with candy decorations. Let cool until chocolate hardens.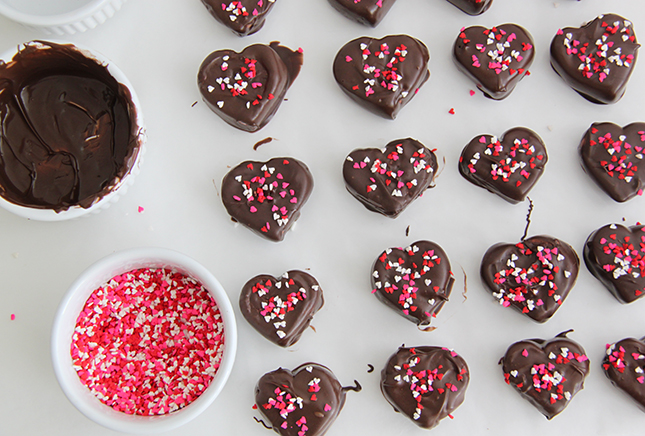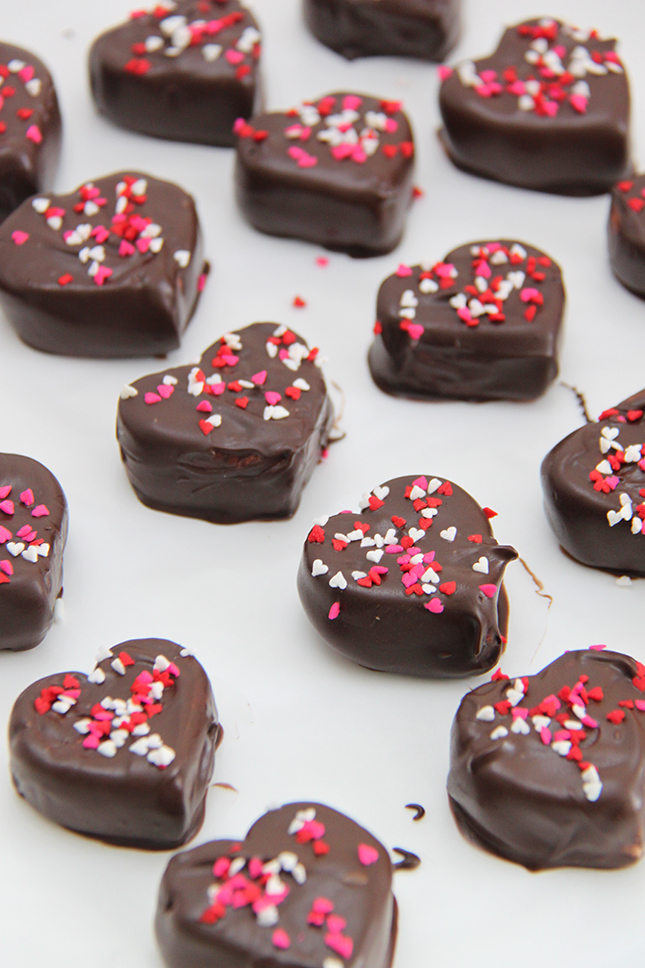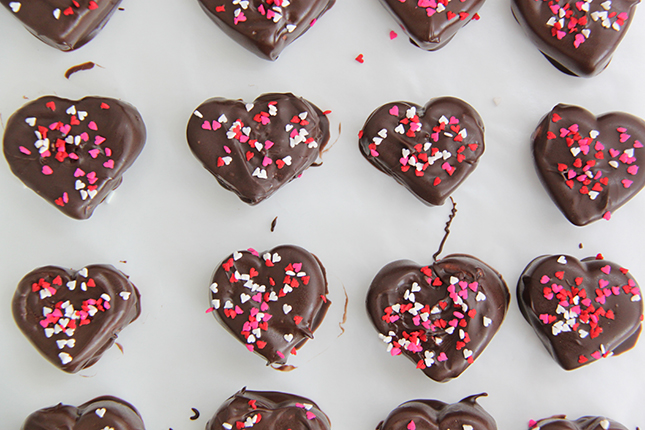 If you can find some heart-shaped marshmallows I highly recommend buying them. There is just something so cute about a Chocolate Dipped Heart-Shaped Marshmallow!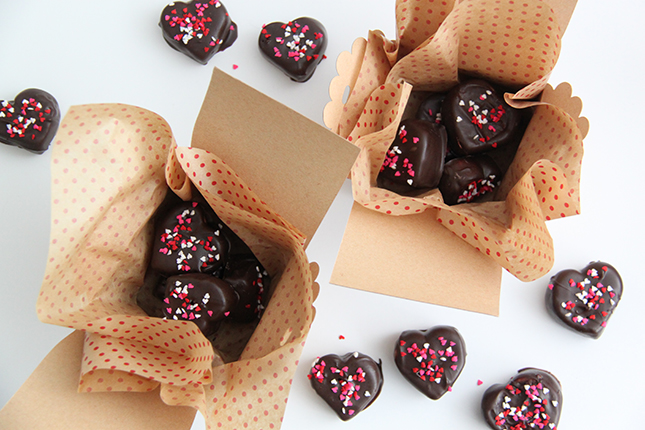 Then after you have set aside a few for yourself (wink, wink) fill up a few boxes to give to friends!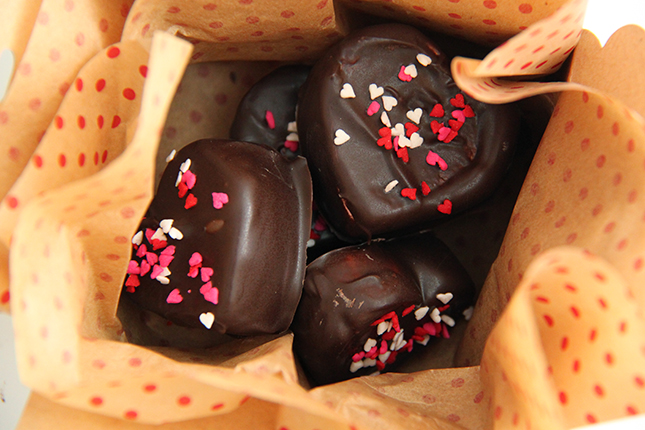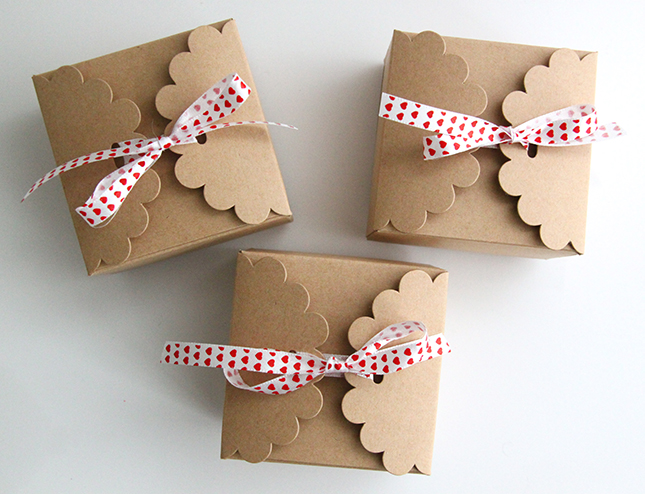 Happy making, friends!
Love,
Maggie