With chilly days ahead of us what could be more fun then sending someone you love a Hot Cocoa Kit in the mail? Everything you need to enjoy a warm cup of hot cocoa is packaged up in a pretty box…perfect for snuggling up to a good Christmas movie on tv, a favorite book (maybe as part of your book advent!), or relaxing on the couch after you decorated your tree!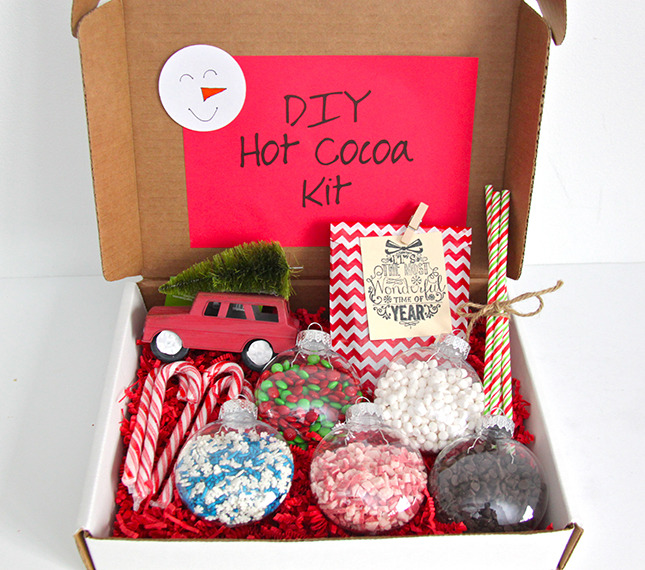 This past weekend I put together a few of these boxes to send out to my siblings' families this holiday season along with tucking in our Christmas card..it's a twofer!! It's always fun to get mail and even more fun to get some fun treats to enjoy, am I right!?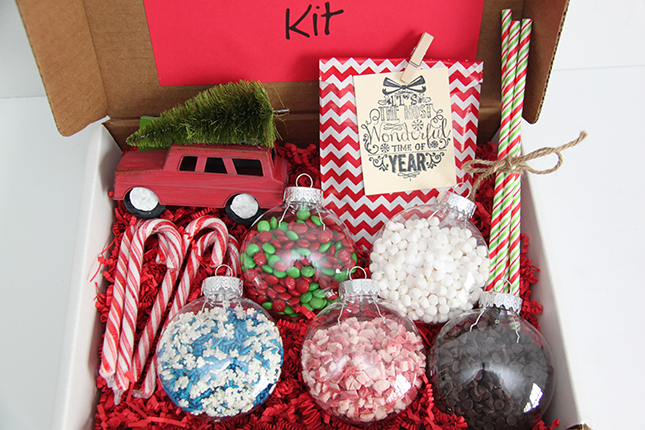 Here's what I included…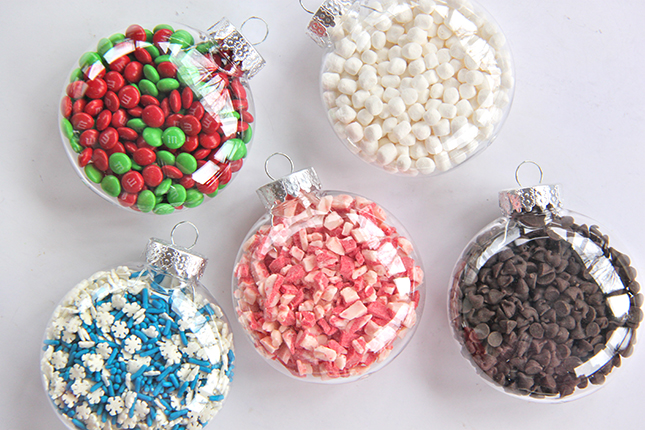 I found these fun plastic fillable ornaments which were shaped kinda like a flattened circle (link here)…the perfect vessel for mailing in a not so thick box…and filled them with all sorts of goodies that would be fun to add to hot cocoa. Holiday colored M&Ms, wintery colored sprinkles, mini marshmallows, peppermint chips, and mini chocolate chips, oh my!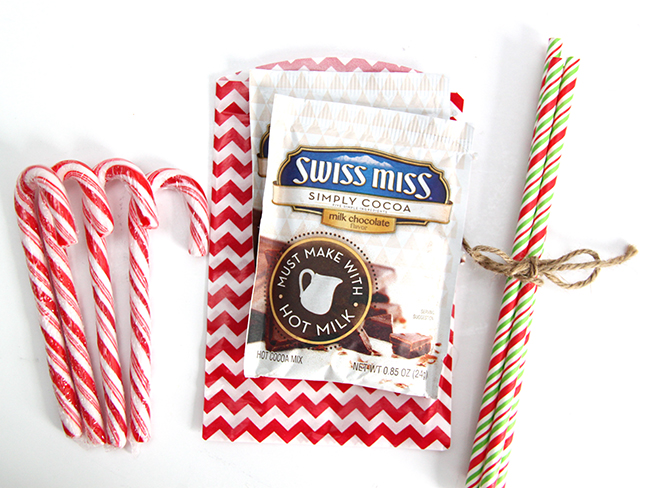 I also sent along some candy canes, packets of hot cocoa mix, and a few fun paper straws!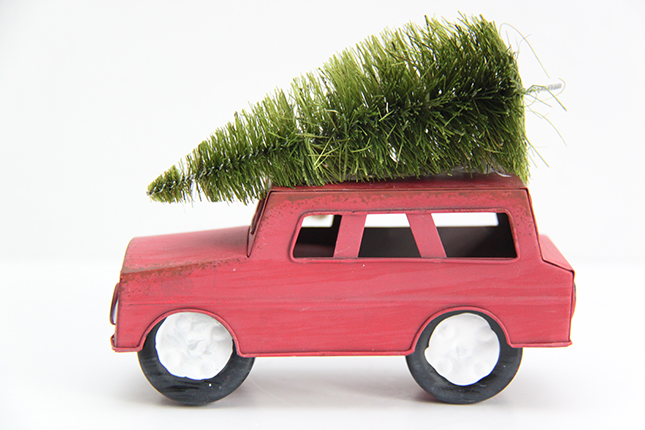 I found this uber cute little car with a tree on top ornament at Target one day and thought it would be perfect for one of my seesters. I love it soooo much I bought one for us too, ahhh, it's so hard to say no to Target!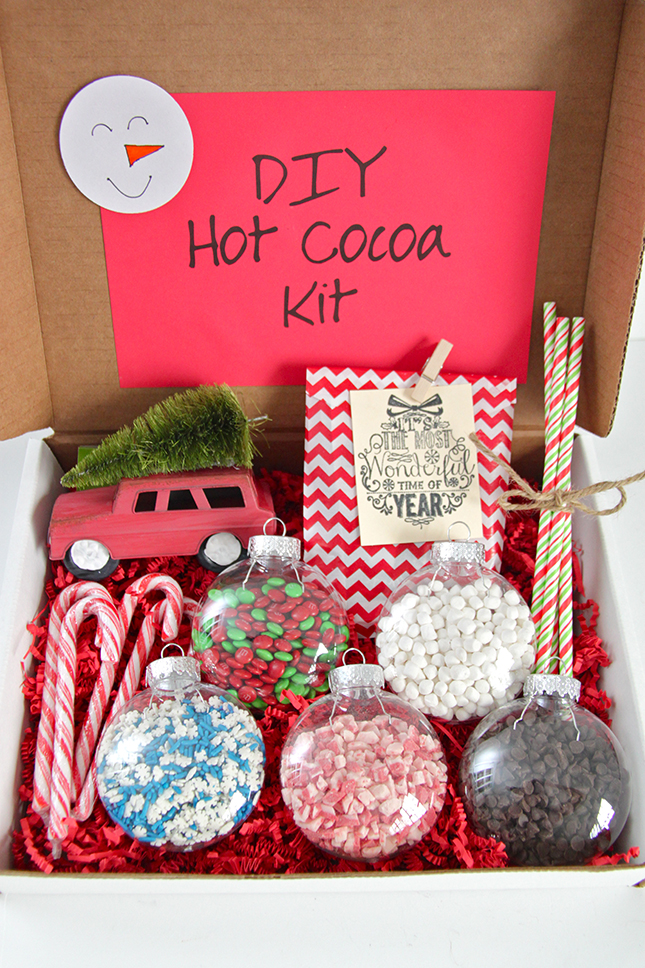 Awwww. I love a gift all packaged up nice and pretty! I hope they have fun sitting by the fire with a warm cup of hot cocoa listening to some Christmas music!!!
Thanks for stopping by today!
Love,
Maggie